'The Office': Jenna Fischer's Theory About Pam Beesly's Journey Makes So Much Sense
When Steve Carell left The Office at the end of season 7, there were concerns about how the show would move forward. Jenna Fischer, who played Pam, had plenty of worries and even said she was disappointed with season 8. She also has a pretty good theory about why the show kept going, even though Michael Scott left. It has everything to do with Pam Beesly.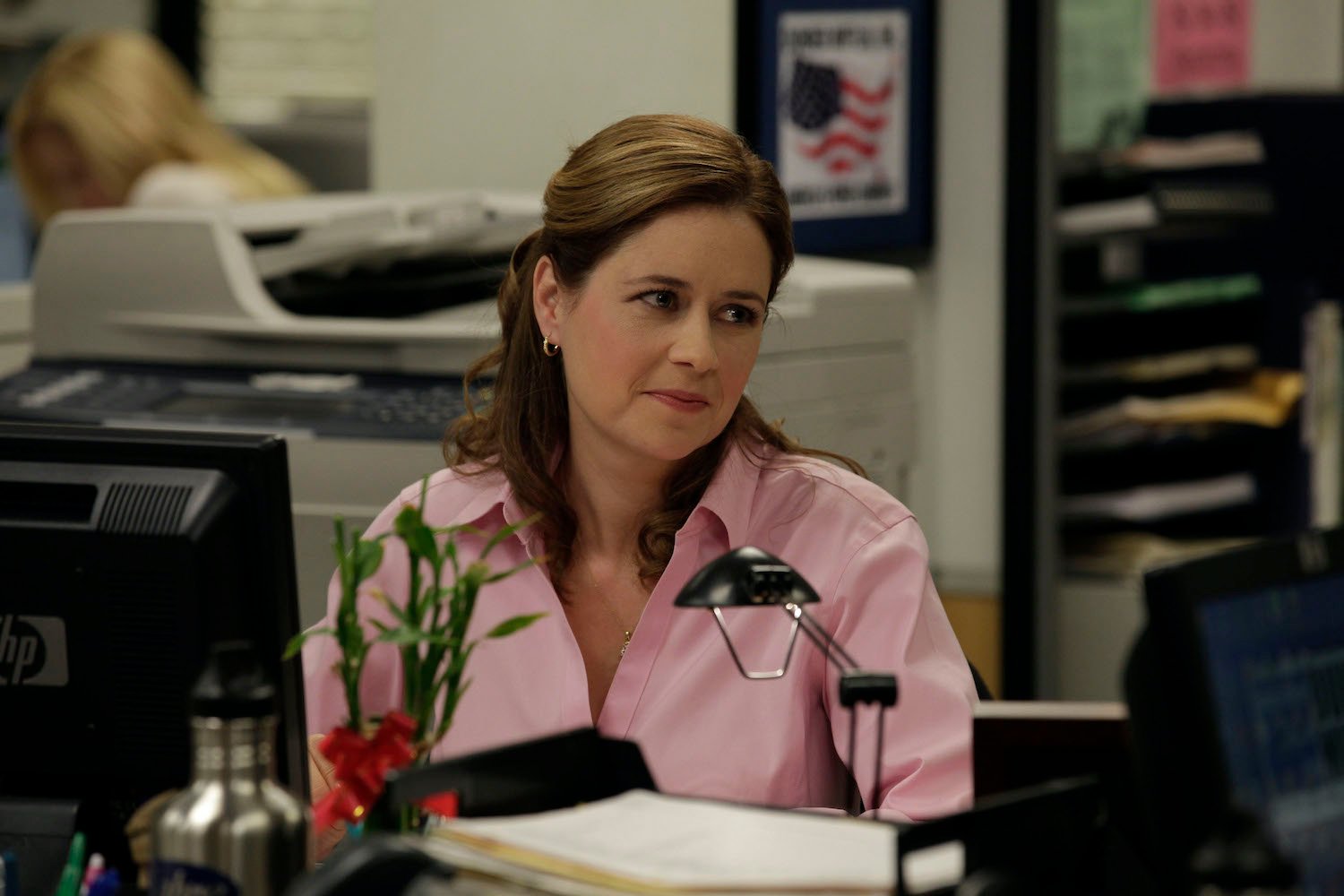 Jenna Fischer worried about how the show would continue
The Office had a touching goodbye episode for Michael Scott and then decisions had to be made about how to move forward, most notably about who should be the new boss.
During the Sept. 1 episode of An Oral History of The Office podcast, Fischer explained that it was an uncertain time. "My biggest fear was even just, what is the on-set vibe going to be like without Steve?," she explained.
She added, "Not to mention what stories are we going to tell? Who are we without this leader?"
The show managed to book big name actor James Spader as a cast member in hopes of helping the ratings that had taken a dive after Carell's departure.
Fischer wasn't all that happy with how season 8 played out, however.
"I'll say it here — and this is the only time I've ever really publicly said this," Fischer began. "But it's always disappointed me that we didn't trust in our core office group enough to continue the show without bringing in what I think we thought we needed, which were these big guest actors to fill Steve's shoes."
"And I always felt like fear drove some decisions. Does that make sense?," she added.
Pam was the show's 'moral compass'
After Carell's exit, the show went on for two more seasons and Fischer seemed sure of why it was able to carry on — and why it ended when it did.
Claire Scanlon one of the show's editors, called Pam "the moral compass of the show," adding, "she is the person that you want to aspire to be as good as and be good enough to be with, if you're Jim."
"Maybe that's why the show didn't end when Michael left," podcast host Brian Baumgartner explained. "Maybe it was, actually, always Pam's story."
Jenna Fischer explained why the show didn't end when Michael Scott left
Fischer agreed with Baumgartner's theory. "It's not lost on me that when Pam was ready to break free of Dunder Mifflin, the show ended," she explained. "So I always kind of thought it was the journey of a girl becoming a woman, finding herself, going out into the world."
"When we meet her, she's trapped behind this desk… and she sort of slowly moves to sales, and then finds the man she loves and starts this family," Fischer continued. When Pam's journey ended, the documentary filming finally stopped.
The actor added, "She really fights against leaving and then when she's ready to go… it's all over. Because the documentary doesn't stop when Michael leaves, so it's not really a documentary about Michael Scott. They decided to stop making the documentary when Pam leaves."