'The Office': Jennifer Garner Sobbing During the Series Finale Is All of Us
Fans of The Office can relate to Jennifer Garner's tearful reaction to the series finale. During quarantine, Garner has spent her time binge-watching the iconic series starring Steve Carell and John Krasinski. After binging the series with her kids for the very first time, it's safe to say the 13 Going on 30 actress is now a super-fan: And her reaction proves it.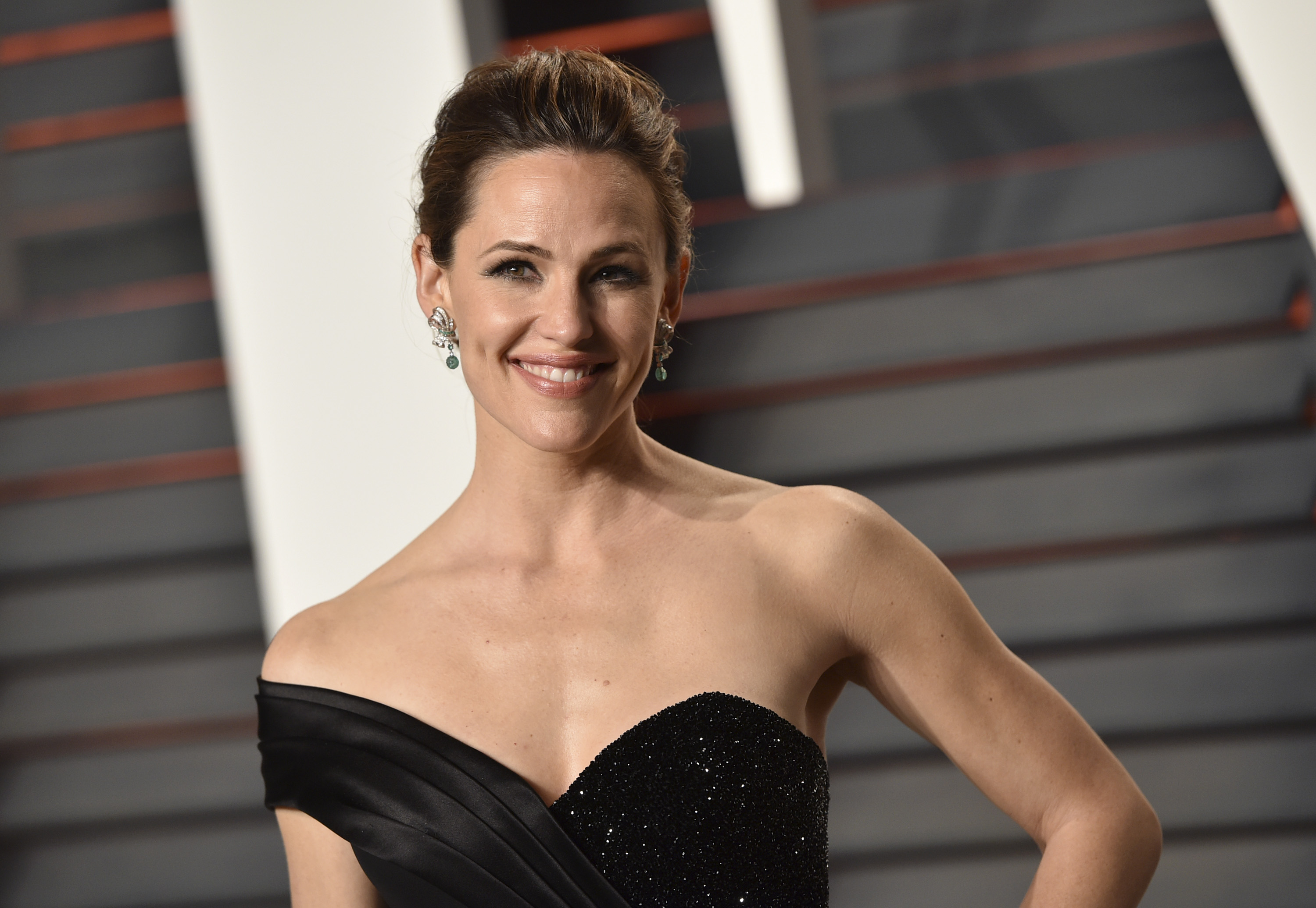 Jennifer Garner is as obsessed with 'The Office' as we are
If you have a soul, there's a good chance you cried like a baby during the finale of the NBC series. The idea of letting these characters go felt too painful to fathom. We loved hanging out with Michael Scott along with Jim and Pam. It's safe to say we didn't want to say goodbye to the employees at Dunder Mifflin.
There's a reason why it's the most-watched show on Netflix, even beating Friends on the streaming platform. Garner proves in an Instagram video uploaded last night, that she is just as connected to the series as we are. Her reaction to the show's finale is so genuine that we can't help but adore Garner even more than we already have.
Jennifer Garner sports a Dunder Mifflin T-shirt while crying at the series finale
We've all been there, sister! Every time we watch the final episode of The Office, we end up shedding tears. Even if we've seen the show a million times before, it happens. Despite endlessly promising ourselves not to cry this time, we still get overly emotional whenever Carell makes his surprise cameo at Dwight and Angela's wedding.
"You'll never guess what show my kids and I watched an episode a day of throughout quarantine," Garner spills. "And guess what? We finished it…And it gave me some really big feelings. Look who needed a big cry… And maybe a shower would've been helpful? But it's just nice to feel so passionate about something, right? So thank you. If you've never heard of the show The Office, you should try it. It's wonderful."
Her daughter chimes in, saying, "Bears. Beets. Battle Star Galactica."
"Bears beets battle star Galactica," Garner agrees.
The caption reads,
"My kids and I have spent months piled on the couch working our way through "How to Behave as Grownups" aka #TheOffice. Apparently, we are sensitive people- The finale hit us pretty hard. When I realized I'd accidentally shot my farewell testimonial in slo-mo I realized: your Monday might need this, too.
Garner also sobbed during the 'Schitt's Creek' finale
RELATED: 'Schitt's Creek': Dan Levy Reveals His Favorite Character To Write For
Quarantine has made a TV buff out of the Juno actress. Not only did Garner burst into tears during the finale of The Office, but she also cried a lot during the final episode of Schitt's Creek. The show, starring Eugene Levy, Dan Levy, and Catherine O'Hara, can be found on Netflix. It tells the story of a previously wealthy family that must make ends meet in the podunk town of Schitt's Creek. Similarly to The Office, it is a beautiful series with the same feel-good vibe to it.
Garner posted her thoughts on the show to Instagram. After getting the opportunity to moderate a conversation between the stars of the series, the actress admitted to being a big fan of Schitt's Creek as well.
The post says,
"I had the pleasure of moderating a conversation between #EugeneLevy, #CatherineOhara, @instadanjlecy and @annefrances about their groundbreaking show, @schitt'screek, a love letter to the silver lining of being stuck in a claustrophobic space with your family (Sound familiar?). If You loved #Schittscreek- please enjoy. If you haven't discovered it, yet-today is your lucky day and I am jealous. And if you cry at series' finales, well then guess what. So. Do. I."