'The Office': John Krasinski Pinpoints the Bizarre Moment He Knew the Show Was a Hit
The Office faced cancelation many times during its first season and was on shaky ground going into season 2. Suddenly things changed for the once struggling show and it was on a successful trajectory until the end of its nine season run. John Krasinski recalls the exact moment that he knew the show was a hit.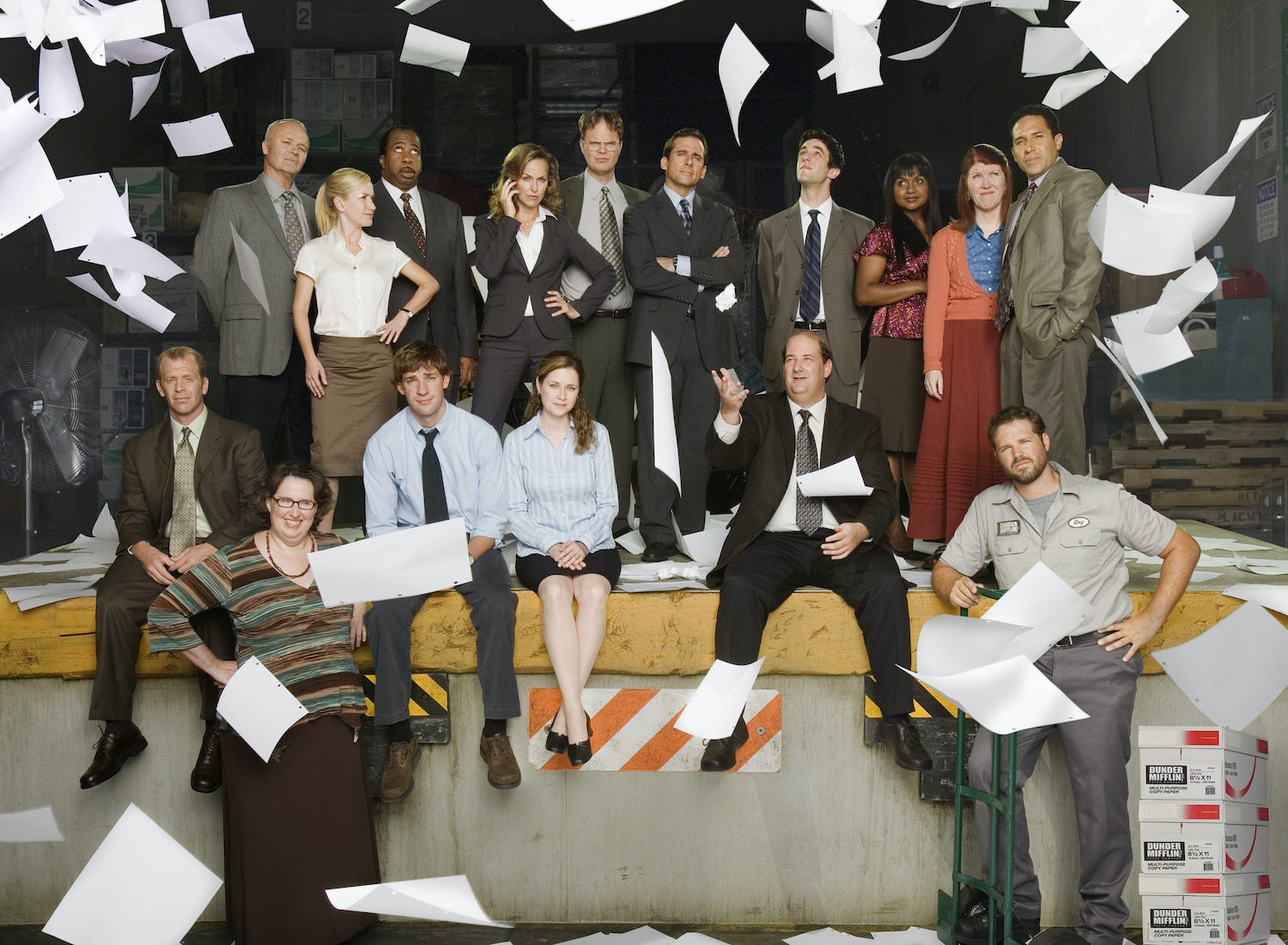 'The Office' 'Sexual Harassment' episode was a turning point
After the second season's "Sexual Harassment" episode aired, Krasinski knew there was no looking back.
During a 2018 interview with SAG-AFTRA Foundation, Krasinski was asked when he knew The Office was a hit and he shared that he could recall the exact moment "vividly."
Krasinski explained how he would go to a nearby café every morning to get coffee and talk with a friend. "And one day, I walked in, I was laughing with [my friend] and they had just aired 'Sexual Harassment,'" he recalled.
"And I walked in and I remember everybody in the place" started talking about him and pointing at him. "And I went, 'Oh my god, what's happening?' Am I not wearing pants?,'" Krasinski said. "And then a bunch of people came up and said we saw that episode 'Sexual Harassment' and it was really cool and it was bold and it was different. It was funny."
"And I thought, 'Oh boy, that's a whole different thing,'" he added.
John Krasinski said 'The Office' was successful because of the fans
Krasinski also recalled how the fans played a part in helping The Office find success.
"And then the other moment I remember that it was a totally different stratosphere of thing, we were lucky enough to come out at the same time as iTunes and so I was walking through New York and a guy came up to me — had no idea what an iPod was — and he was like, 'Hey man, you're on my iPod,'" Krasinski said.
"And my brain exploded because he was holding some device that I thought was a bomb or something," he continued. "And then my face is on like an inch-by-inch screen and I thought, 'This is very bizarre.'"
"And we realized that if we could get people to pay $1.99 for a show that they could watch for free, that's when NBC was like, 'Oh boy, all right. Fine! We'll pick it up!,'" he added. "And that's when everything changed."
Krasinski shared how people often thank fans in award show speeches, but he feels the fans really were critical to the show's success.
"We legitimately owe everything to our fans," he explained. "I can honestly say that our show is as much yours as it is ours. You created what we have. You gave us the opportunity because you legitimately voiced your opinion to say 'We love this show' and so it was kind of the beginning of like voting your favorite people on the air."
"We feel like we just won a lottery ticket," Krasinski added.