'The Office': John Krasinski Said His Favorite Memory From the Show Was 'Why I Broke Every Time'
The Office fans found no shortage of laughs over the show's nine seasons — and for star John Krasinski, filming those hilarious moments was a favorite memory from his time on the series. Krasinski couldn't pinpoint an exact favorite moment, but collectively counted all of the laughing he did during scenes as a highlight.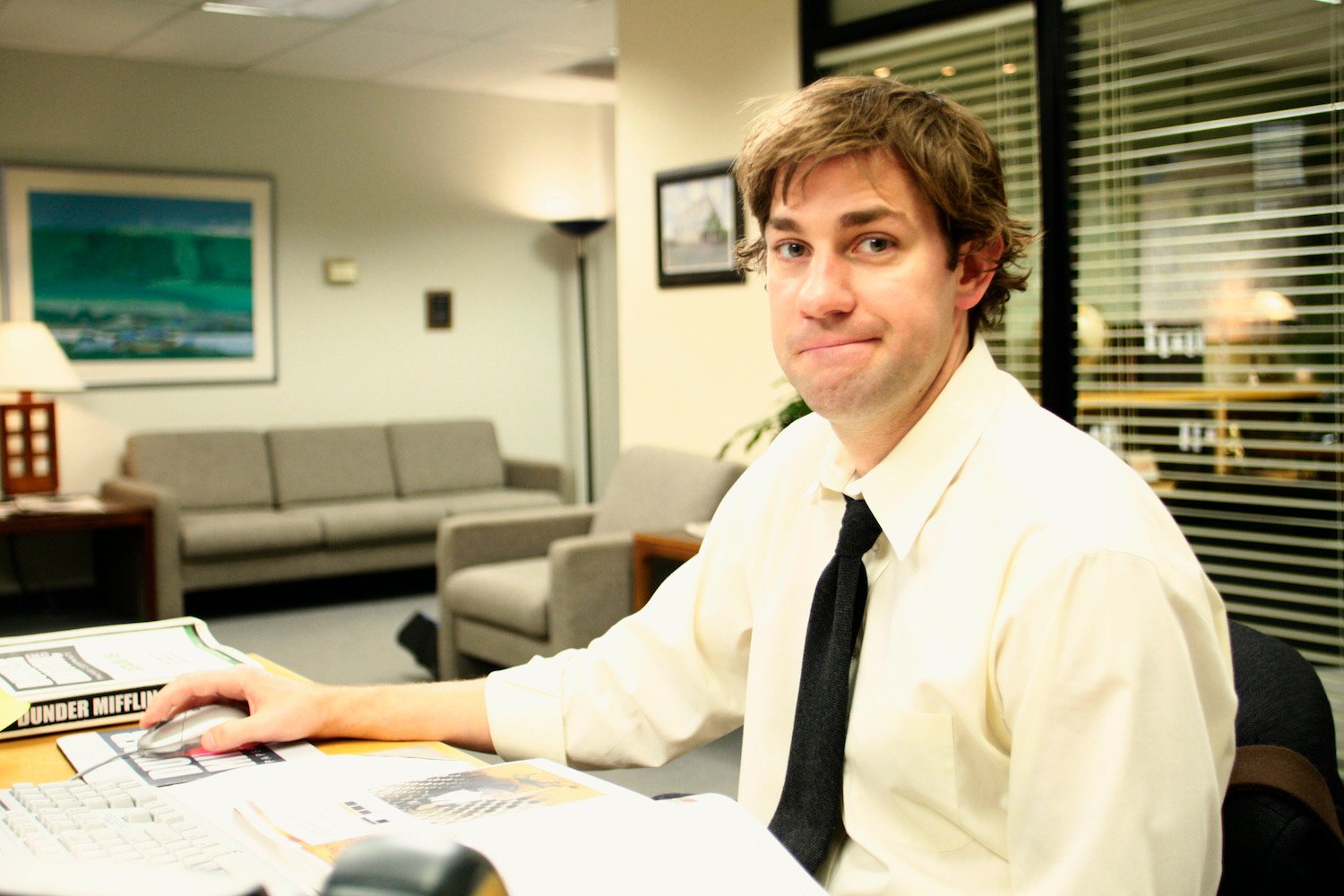 John Krasinski said he 'broke every time' while filming scenes
During a 2018 interview with SAG-AFTRA Foundation, Krasinski was asked about his favorite memory from The Office and landed on all of the laughs they had as a cast.
"You know what's funny, is I remember I was at some awards show and somebody came up to me and was like, 'What season is it?' and I said, 'We're in the fifth season,'" he recalled. They told Krasinski that's the season "where you all start hating each other."
The well-meaning person explained to Krasinski, "Yeah, everybody will start to do other things and you'll all dissipate and go other places."
The actor didn't find that to be true, even though they all had been doing other work as well. "I'm pretty sure everybody on the show will legitimately say it was the best time of our lives," Krasinski shared." From day one until the end, it was a perfect existence."
"If you watch any bloopers online, my favorite moments were certainly laughing … getting to laugh with these people and getting to be a part of something where you knew that if you weren't on the show, you would be the most diehard fan at home watching it," he continued.
"I thought that was just so unreal to me," the actor added. "And that's why I broke every time."
When anyone called him "the most unprofessional actor ever," he owned it, explaining, "Yeah. You try working with Steve Carell. It's ridiculous."
John Krasinski's co-stars often made him laugh on 'The Office'
While chatting about the hit comedy series, Krasinski was asked who made him break the most on set and he said it was Rainn Wilson, who often made the actor laugh by just giving him a look.
"Rainn and I had this weird thing — I think he'd say the same thing too — it was just like, a look that he would give me and I would laugh all the time," he explained.
"I think it's in the bloopers, like he'll say something that he doesn't even look like he's breaking or anything but there was just… there really is such a thing as a twinkle in an eye," Krasinski added.
He also recalled how one moment in the "Dinner Party" episode got him giggling uncrtollably. "I think the hardest I laughed — damn near died — was at 'Dinner Party,' when [Steve Carell] does that thing with the TV … that was the funniest thing I've ever witnessed in my life," he explained.