'The Office': John Krasinski Revealed the 'Greatest Thing' About the Show
John Krasinski has a lot of favorite moments from working on The Office, but he revealed one part of doing the show that has him feeling forever honored by the experience. Krasinski shared the "greatest thing" about being on The Office and it has everything to do with the impact the series had on fans.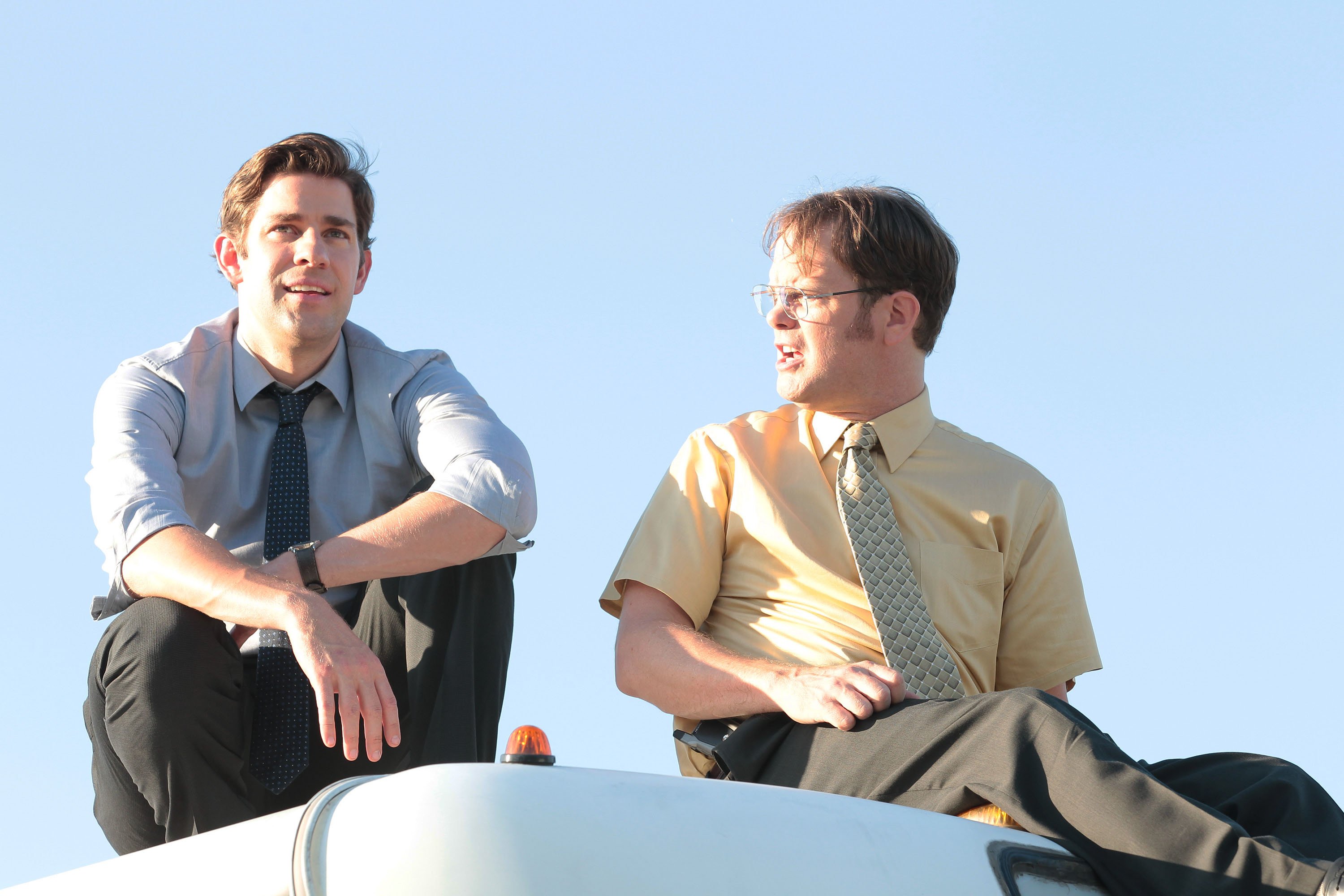 John Krasinski said working on 'The Office' was 'such an honor'
Krasinski's career took off after starring on The Office, so he owes a lot to the show, but there's something beyond the fame and fortune that he said is the "greatest thing" about The Office.
During a June 7 appearance on the Conan O'Brien Needs a Friend podcast, Krasinski reflected on his time on The Office and the way fans continue to love the show all these years later.
"The biggest compliment for us … especially during the past year, the greatest thing about this show is when people say, 'Hey that really got me through the hardest time of my life,'" he told O'Brien.
"Not a hard time — the hardest time in my life," Krasinski continued, recalling how a fan once approached him with a note at the airport. "I got in my car, I opened the note and it said, 'I just want to let you know my dad passed last week and I had to tell you that, because of you, the last memory I have is of him laughing. Because the last week of his life we just sat and watched The Office.'"
"That blew my mind. It still chokes me up to think about it now, but it goes beyond entertainment — you're somebody's friend, you're somebody's comfort blanket," Krasinski added. "That's what I think is the beauty of the show and the most important thing to me and why it's such an honor to be a part of it."
John Krasinski explained why people love 'The Office' so much
The Office had a shaky start during its first season but eventually became a hit and went on to have even more success with streaming services.
Krasinski had some thoughts on why people fall in love with The Office.  "I think a lot of that has to do with how absolutely authentic [creator] Greg [Daniels] made it," he said. "I think that it was so authentic and to be honest, ahead of its time in a way too authentic for the network."
The actor pointed to some of the elements that people can relate to when it comes to The Office characters. "I also think there's an emotional undercurrent to it all and I think that feels very real because you don't always like your co-worker, you are sort of intimidated by your boss. You do have feelings for people," Krasinski continued.  
"And I think that undercurrent is something that the show scratches where people can identify themselves," he added. "And you can identify your co-workers and your friends, so it feels like you're a part of the show."