'The Office': Why John Krasinski Says Jim and Pam's Accidental First Kiss Was 'So Smart'
For years, The Office fans have debated over Jim Halpert (John Krasinski) and Pam Beesly's (Jenna Fischer) first kiss. Many viewers believe the couple locked lips in the episode titled "Casino Night." However, Jim and Pam actually shared an accidental smooch in The Office Season 2 premiere titled "The Dundies." The moment occurred so quickly that some aren't even sure it really happened. But that's precisely why Krasinski thinks Jim and Pam's first kiss at Chili's was one for the books.
How did Jim and Pam's first kiss happen on 'The Office'?
In The Office Season 2 Episode 1, Pam gets drunk at the Dundies. Then after she delivers her phenomenal speech for the whitest sneakers award, Pam hugs Jim and accidentally kisses him. 
In her state, Pam seems oblivious as to what happened. She goes on, smiling over her award. Meanwhile, Jim is obviously in shock. But he's not disappointed.
21 episodes later, Jim and Pam kiss again in The Office Season 2 finale. This time, both parties know what's happening. Jim admits he's in love with Pam. She turns him down, and viewers think it's all over. But then Jim comes back and pulls Pam in for a kiss. The episode ends. And although the couple didn't get together right away, this was the start of forever.
How Jenna Fischer really felt about Jim and Pam's kiss at the Dundies
In the Dec. 4 episode of the Office Ladies podcast, Fischer discussed Jim and Pam's first kiss with her co-host, Angela Kinsey, who played Angela Martin. Fischer admitted she didn't believe Jim and Pam's first kiss happened at the Dundies. 
As the actor pointed out, Pam didn't actually intend to kiss Jim. Her character also didn't register that it happened. Fischer also revealed she wanted to change the scene because The Office was at risk of being canceled. At the time, she told executive producer Greg Daniels:
Just in case we get canceled and this is the season finale, I think we should film an alternate ending to this scene in the parking lot where Pam does tell Jim how she feels and they kiss for real. Not the Chili's kiss, but the real kiss. Just so that we could air it and we don't leave people hanging.
But Daniels declined Fischer's suggestion. "If they want to see what happens with Jim and Pam, they're just gonna have to order more episodes," Daniels said, according to Fischer. 
John Krasinski says discusses Jim and Pam's first kiss on 'The Office'
As The Office fans know, Daniels was right. The accidental kiss between Jim and Pam left viewers wondering. Then on actor Brian Baumgartner's An Oral History of The Office podcast published on July 28, Krasinski explained why the small moment between the two characters hit viewers harder than a big confession.
"The first time that we accidentally kissed at the Dundies — that's real life," Krasinski said. "Whereas, a regular television show would have this big, huge kiss scene, like, 'They finally got together.' I remember reading that script and being like, 'Man, that is so smart.'"
Krasinski also admitted he thought Jim and Pam would receive a "huge kiss scene" at the Dundies. But he was happy with how the scene played out because he — and the audience — could truly relate.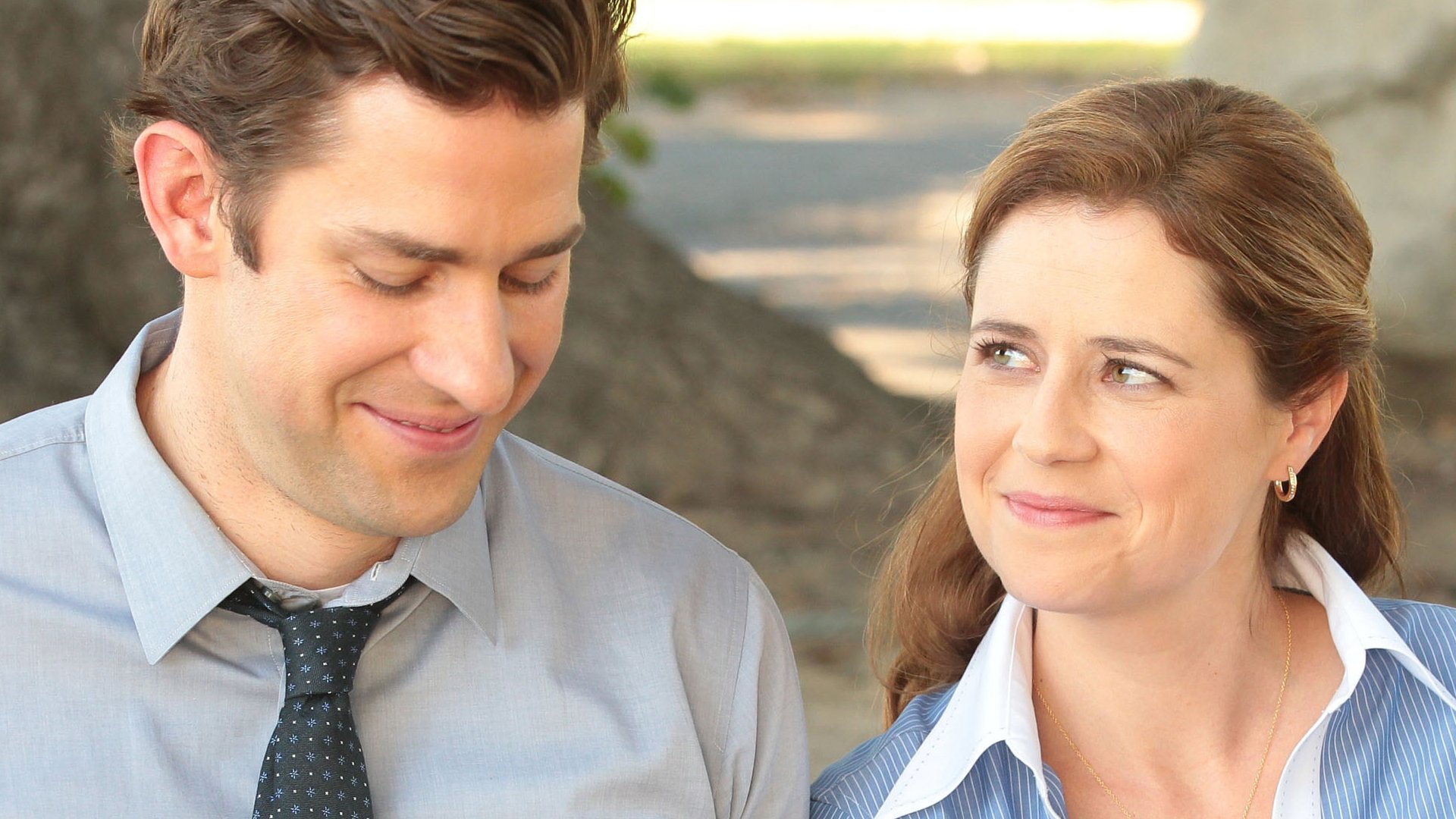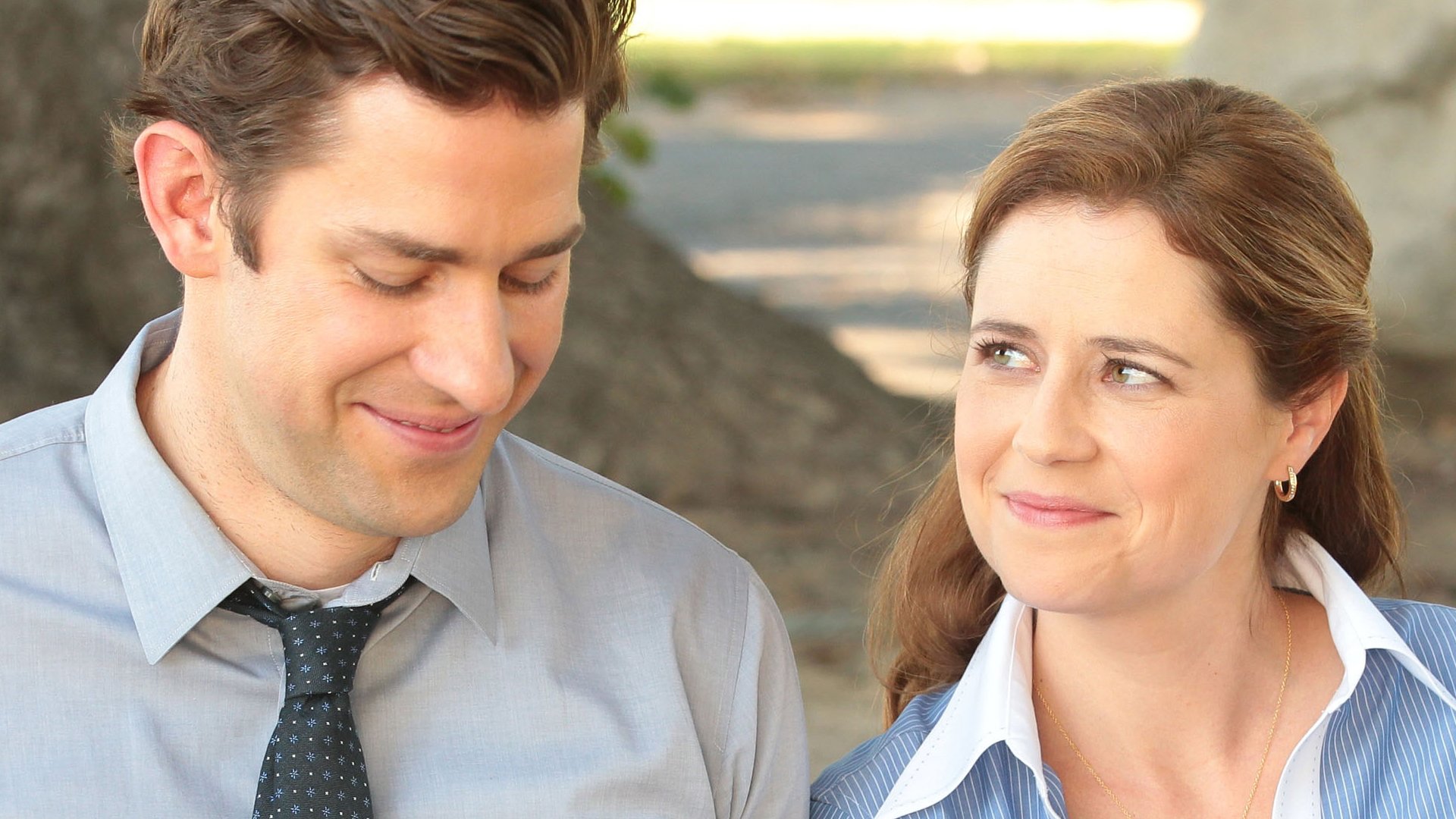 "I would've stewed on that for months and been like, 'Was that a thing? Did that count? Was she just drink?'" Krasinski said. "If it was a big kiss scene where I took her out back and made some huge overture, you'd be like, 'Oh, good. I'm entertained by this moment. But I don't feel anything. I'm not connected.'"
Whether you believe Jim and Pam's first kiss happened at the Dundies or during "Casino Night," it's clear The Office team knew exactly how to reel in their audience. No matter how small the scene, every instant adds layers to the characters. So while Jim and Pam could've had a grand "I love you" moment, their accidental smooch made them feel all the more real.
Check out Showbiz Cheat Sheet on Facebook!