'The Office': John Krasinski Was Surprised in This Awkward Dinner Party Scene
Things didn't always go as planned when filming The Office. Sometimes that was a good thing and made the show funnier. John Krasinski, who played Jim Halpert, was surprised in this awkward scene in "Dinner Party."
Michael and Jan of 'The Office' fight in 'Dinner Party'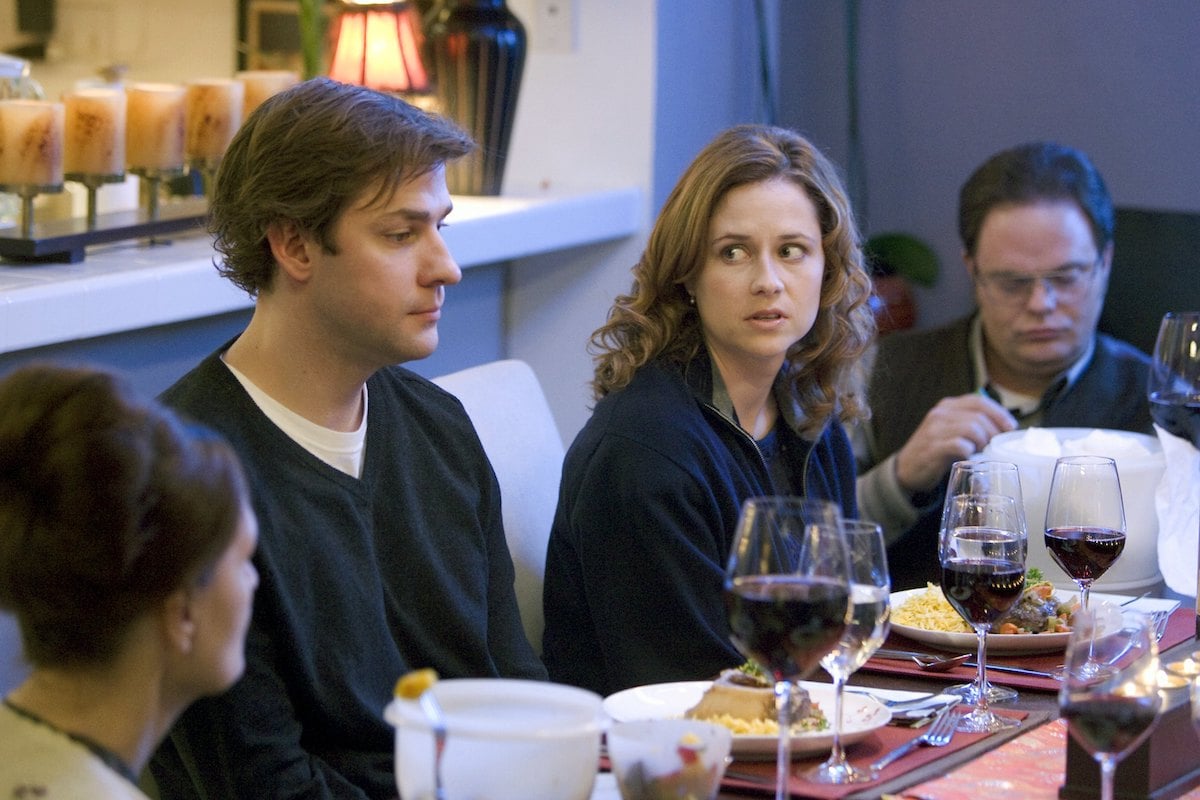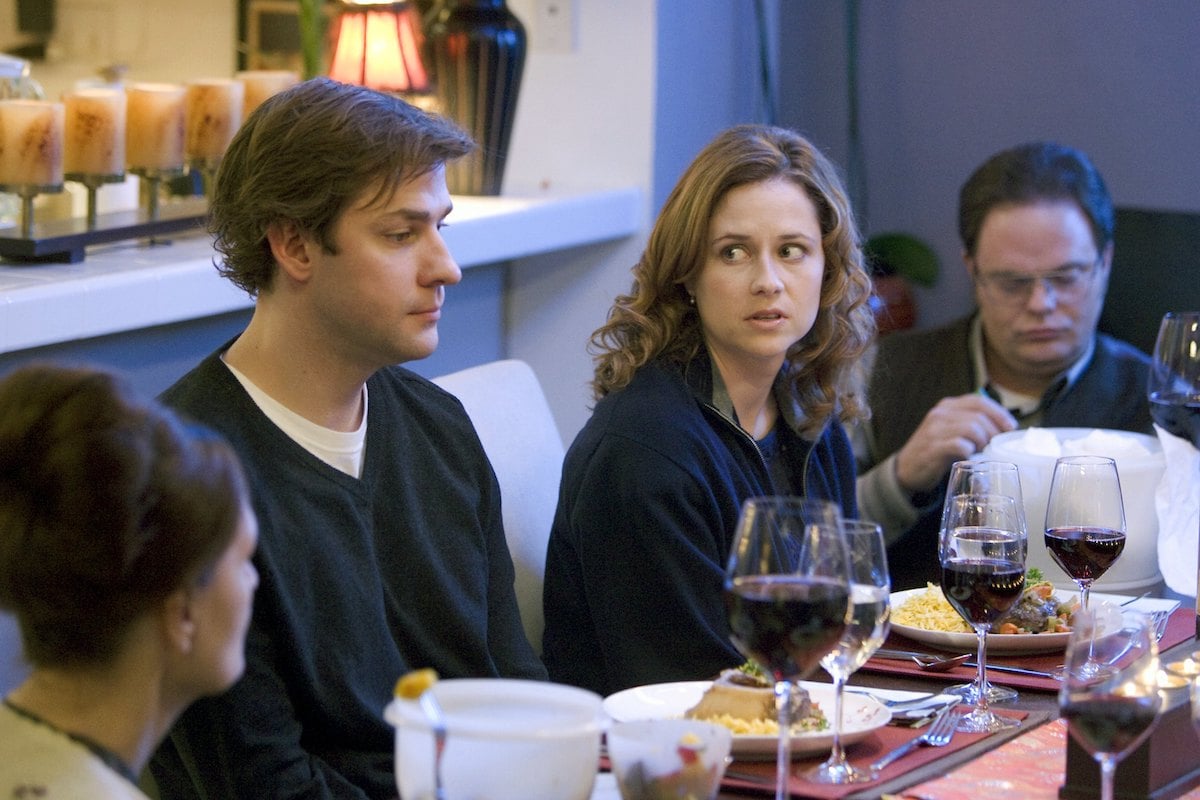 Jan Levinson (Melora Hardin) and Michael Scott (Steve Carell) had an odd relationship, but they still managed to stay together for some time. One of their worst fights happened in "Dinner Party," where they had Pam Beesly (Jenna Fischer), Jim (Krasinski), Angela Martin (Angela Kinsey), Andy Bernard (Ed Helms), and Dwight Schrute (Rainn Wilson) as guests to their party.
Jan and Michael are obviously not happy. Jan is struggling with making money after she lost her job. Michael doesn't like how she changed his home and that she's against having kids. 
So the night ends with the couple getting into a huge fight revealing all of their problems. The cops are then called, so they go their separate ways. Before that, Jan has an odd moment with Jim in front of everyone.
John Krasinski was surprised in this awkward dinner party scene
Jan's dinner isn't ready on time, so she finds another way to entertain the guests. She puts on a song another man wrote for her as a jab at Michael. She then starts to dance alone in front of everyone and eventually tries to get Jim to join her. He stays seated, and Jan tries to play it off.
The actors talked about this awkward scene on the Office Ladies podcast. "Gene told me that after we did a few takes of Melora dancing on her own, he had the idea that she should try to pull Jim into the dance," Fischer said. "So he got her aside, and he gave her that note privately. John did not know that was gonna happen. Melora just ran with it." 
The rest of the cast also didn't know, so they were genuinely reacting, shocked, and confused in the scene. Hardin also talked about her performance in that scene. The actor said she is a dancer in real life but made sure to be off the beat in the scene to play tipsy. 
Jan's dance was definitely meant to be passive-aggressive, and it's a good thing Jim refused to join her to make Michael more upset. She was also not very kind to Pam from the start of the night by dissing the wine she brought. That's probably because Michael always had a little crush on Pam. 
In the end, Jim probably made the wise decision not to dance with Jan. But it made the scene much more awkward.