'The Office': John Krasinski Wants to Do a Reunion Episode Because He's Worried About Jim
'The Office': John Krasinski is game for a reunion for a specific reason: He wants to check up on Jim.
John Krasinski's breakout role was Jim Halpert in The Office. Everyone wanted to watch the mild-mannered salesman get the girl.
It's been seven years since the show wrapped, and fans (and much of the cast) are still begging for a reunion episode. While much of the fandom may have guessed that Krasinski's schedule was the bottleneck for a reunion, such is not the case. The Jim Halpert actor would love to get the gang together again.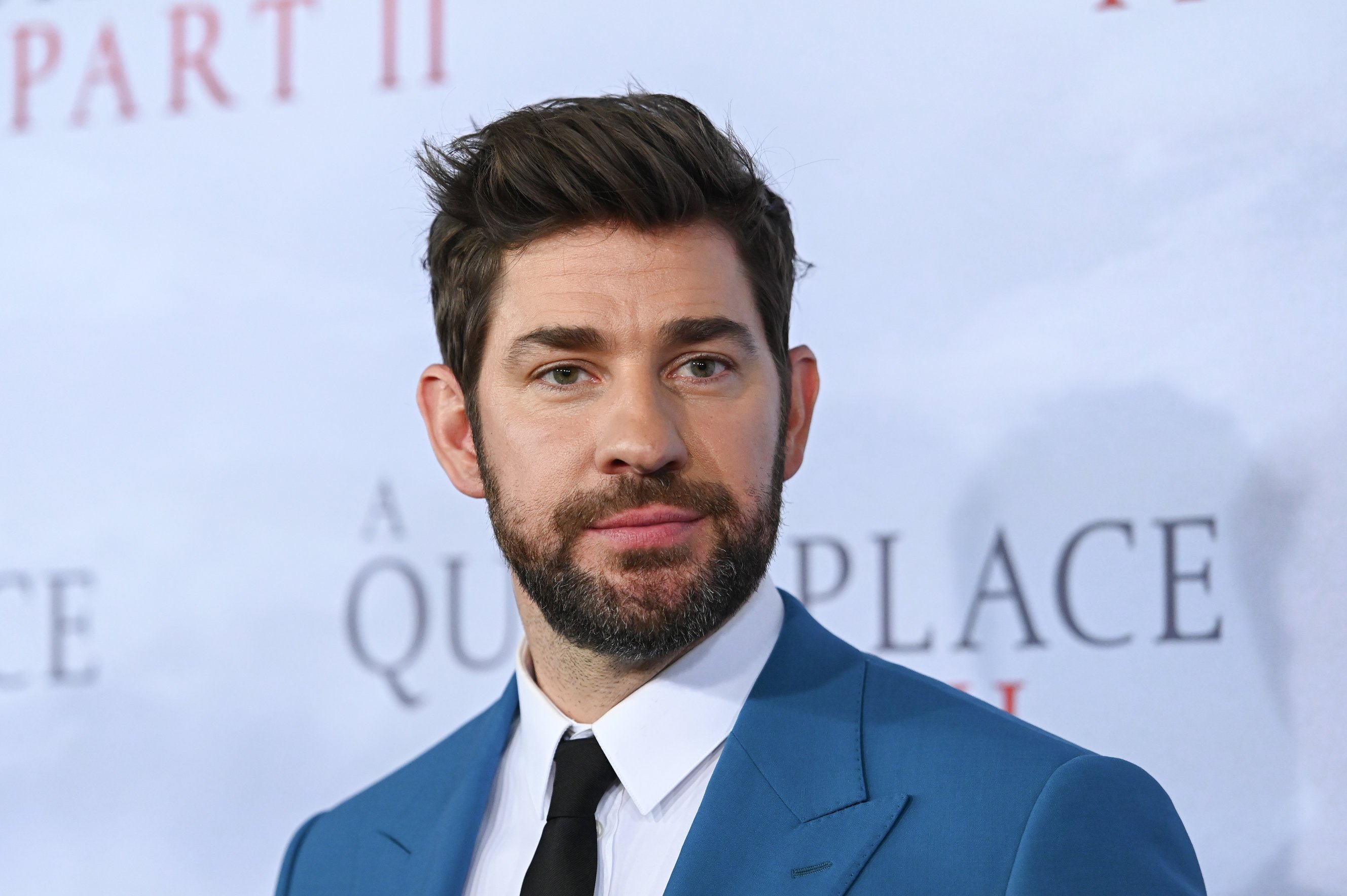 Why John Krasinski would love to do an 'Office' reunion
"The Office was absolutely everything to me. I mean it is my beginning and my end. I'm pretty sure at the end of my career I'll still be known for Jim. That was my first experience with Hollywood. It was the first creative family I've ever had," he told Esquire in February 2020. "In many ways, they will always be the most important people in that most important experience in my career. So, yeah, if they did a reunion, I would absolutely love to do it."
In 2018, Krasinski told Variety that he'd like to do a reunion episode for another reason: He wants to check up on Jim Halpert to see how he's doing.
"I need the incredible writers of our show to tell me what he's doing because I'm kind of worried about him," he said. "He had a whole lot of hopes and dreams, he had a lot of zany ideas, and then he went to Austin to live his life and I feel like the dreams are still in his head so let's see what he's doing now."
Steve Carell doesn't want to do an 'Office' reunion
While Krasinski is completely on board for an Office reunion, Steve Carell is not so much. And what would an Office reunion be without Michael Scott?
"I just can't see it being the same thing, and I think most folks would want it to be the same thing, but it wouldn't be. Ultimately, I think it's maybe best to leave well enough alone and just let it exist as what it was. You'd literally have to have all of the same writers, the same producers, the same directors, and the same actors, and even with all of those components, it just wouldn't be the same," Carell told Collider in 2018.
But just because Carell isn't interested in doing a reunion episode doesn't mean The Office doesn't hold a very special place in his heart.
"But, I love the show. It was the most exciting time, and all of those people are my friends. We all love it. It was a special thing. It was a special thing before people thought it was a special thing. It was special to us, before other people started feeling that way. But, no," he said.