'The Office': John Krasinski Explains Why People Still Love the Show so Much
It took a while for The Office to become a hit but once it got over the initial struggle of the first season, the show took off in a big way. Thanks to streaming platforms, The Office continues to win over new fans while being enjoyed by the original fan base who continues to rewatch it. John Krasinski shared his thoughts on why the show continues to still be so popular.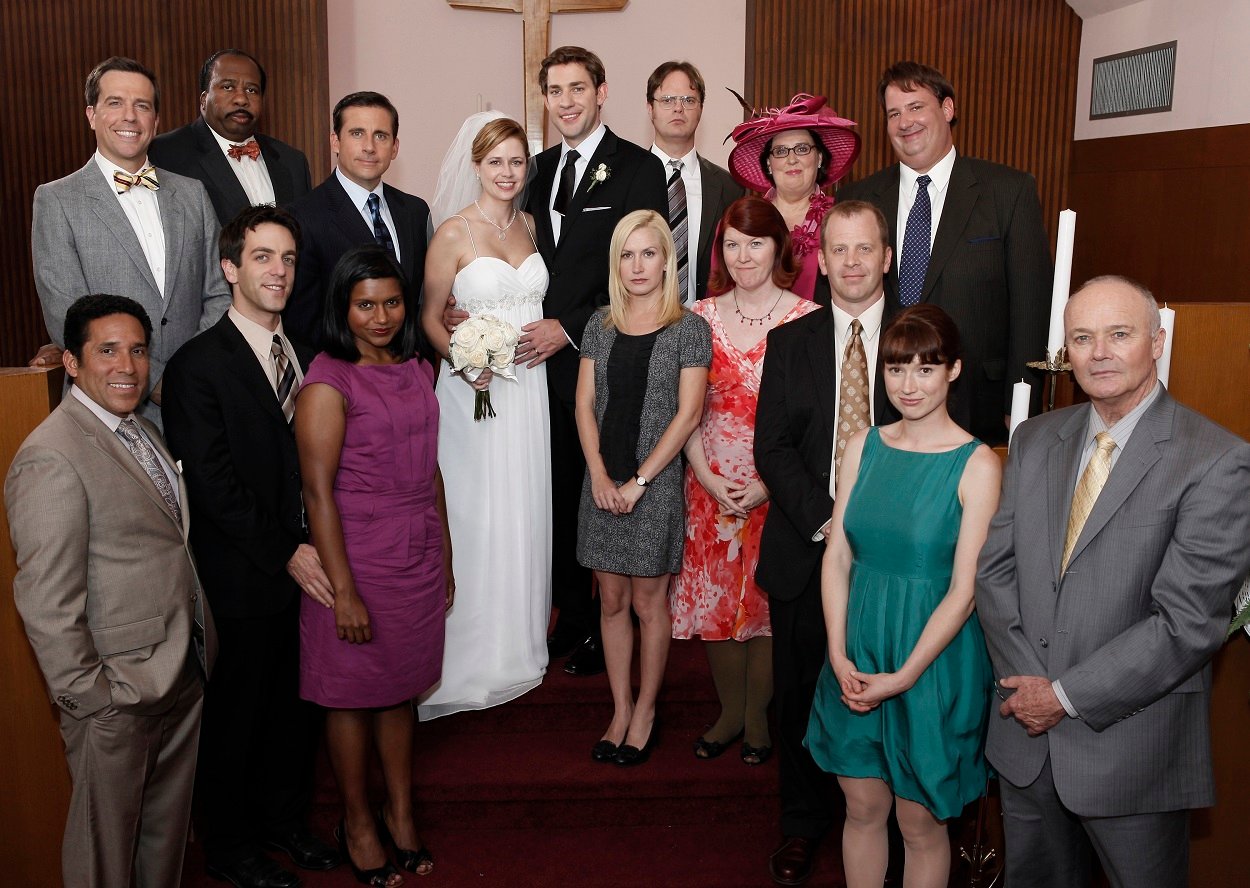 John Krasinski knew the moment 'The Office' was no longer in danger of cancellation
During a June 7 interview on the Conan O'Brien Needs a Friend podcast, Krasinski talked about his time on The Office, explaining that the show initially was in danger of being canceled weekly.
"I think we're all going to be watching The Office 50 years from now," O'Brien said to his guest. "It's not going to lose its luster because there's nothing about it that feels fake or 'OK, that was great in its moment, but you had to be there.'"
"If anything, it's just continued to grow," he added.
The actor recalled how the show was not a ratings winner the first season. "It was going to be canceled every single Friday," Krasinski said. Somehow the show went on, though Krasinski had his doubts that it would take off.
He shared that The Office's success was totally because of the fans. "We genuinely owe the entire show to the fans," he said, noting how iTunes came out and people started buying episodes of The Office.
"As soon as people bought a show that they could see for free… they had to keep the show on," Krasinski shared. "So we had our fanbase actually save our show."
John Krasinski knows why the show continues to attract fans
Not every TV show has the longevity that The Office has enjoyed. O'Brien explained, "The Office was a very tenuous proposition for the first year … a world without The Office now seems impossible, but it almost didn't happen. It could have easily gone away."
Krasinski weighed in on why the show has continued to be popular over the years. "I think a lot of that has to do with how absolutely authentic [creator] Greg [Daniels] made it," he explained. "I think that it was so authentic and to be honest, ahead of its time in a way too authentic for the network."
The actor had some thoughts on the relatability of the series as well that makes people love it so much. "I also think there's an emotional undercurrent to it all and I think that feels very real because you don't always like your co-worker, you are sort of intimidated by your boss. You do have feelings for people," he explained.  
"And I think that undercurrent is something that the show scratches where people can identify themselves … and you can identify your co-workers and your friends, so it feels like you're a part of the show."
"At least that's how I see it," he added.