'The Office': Kate Flannery Said This Terrifying Dwight and Meredith Moment Was the 'Most Fun' Scene With Rainn Wilson
There were so many memorable scenes from The Office during its nine seasons, but one fan-favorite involved Dwight capturing a bat — on Meredith's head. According to Kate Flannery, who played Meredith, it was the most fun scene she had with Rainn Wilson.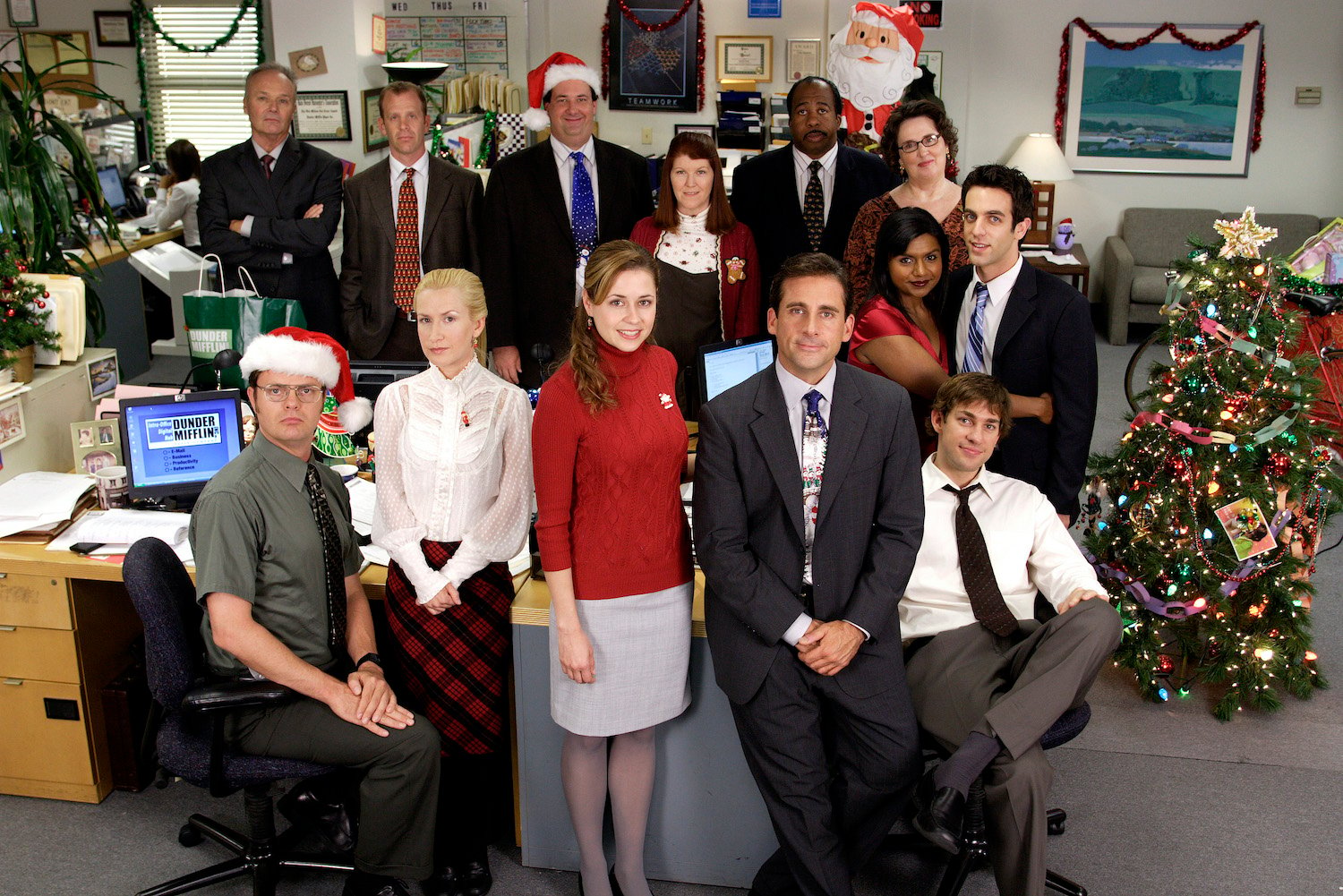 Did 'The Office' use a real bat in the 'Business School' episode?
During the Sept. 23 episode of the Office Ladies podcast, hosts Jenna Fischer and Angela Kinsey discussed the season 3 episode "Business School." One storyline in the episode involved a bat in the office and, since animal control couldn't come right away, Dwight took charge of the situation.
Many fans have wondered if a real bat was used for the episode and Fischer and Kinsey explained there was a mix of real bats, CGI, and a mechanical bat.
Fischer shared the details she got from producer Kent Zbornak, who said that CGI was used when a bat was flying around the office. When Dwight captures the bat on Meredith's head, there's a mechanical bat flapping in the bag. Several scenes did use a real bat. "The scene where Dwight stands on Pam's reception desk to look inside the ceiling… a few shots of the bat on the ceiling in the conference room. And for that shot of the bat on the ceiling in the kitchen," Zbornak explained, used a real bat.
The actors had to be silent during some of the bat scenes
There was great care taken with the real bat, as the actors had to be silent during the scenes filmed with the animal.
When Dwight lifts a ceiling tile to investigate, there's an animal wrangler holding the bat, a scene which required the cast to be very quiet. "When Rainn sort of like pokes the ceiling up, the real bat is up there. That shot was the real bat," Kinsey said. "And we all had to be silent."
"And I remember we had to be super silent as they brought the bat in and placed the bat," Fischer said.
Kate Flannery shared the details of that hilarious Dwight and Meredith scene
Dwight is on a mission during the episode and emerges victorious in capturing the bat. Unfortunately, he does so by throwing a bag over Meredith's head. It was a moment that Flannery recalls fondly, both for the way she acted in the scene and because she shared the moment with Wilson.
"Yes, we had a real bat with five handlers," Flannery explained. "But we were not allowed to make any noise around the bat. You couldn't — I couldn't scream. So even though I was screaming, I was acting like I was screaming when we were shooting because… don't upset the bat."
They were able to create the look of a bat flapping inside the bag with a headband Flannery wore. "Then we had this motorized thing that I had on my head… It was sort of like this fluttery thing, almost like a headband with a motor," Flannery explained. "And yes, I could breathe with the bag over my head. We figured it out, it was fine."
"So I was acting my a** off," she said. "And it was one of the most fun scenes I got to do with Rainn since he is an amazing actor and he goes for it, man."