'The Office': How Kelly and Ryan's Erratic Relationship Was Based on Mindy Kaling and B.J. Novak
One relationship that was constantly rocky was between Kelly and Ryan on The Office. They were in love one minute and at each other's throats the next. Find out how Mindy Kaling and B.J. Novak's real relationship was the inspiration for the fictional relationship.
Kelly Kapoor and Ryan Howard had a rocky relationship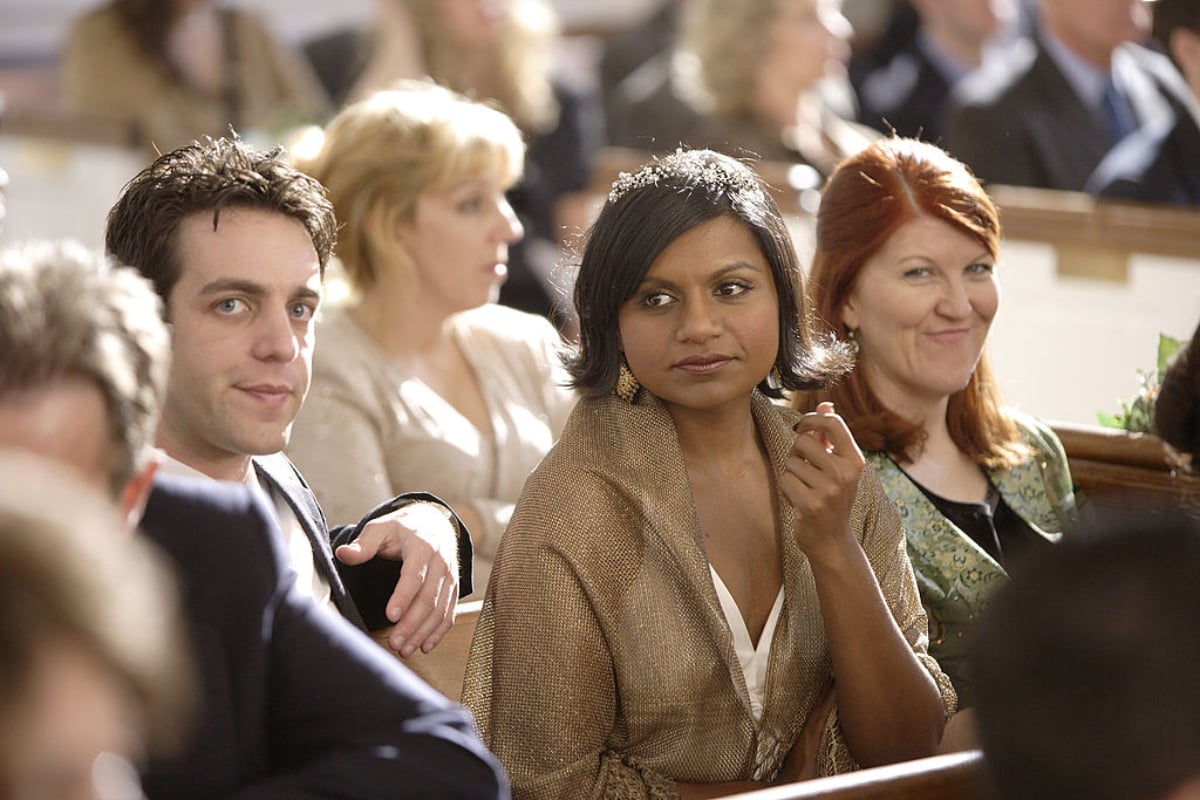 There were a few cute couples on The Office like Jim (John Krasinski) and Pam (Jenna Fischer), and even Dwight (Rainn Wilson) and Angela (Angela Kinsey). But one couple that was almost always on shaky ground was Kelly and Ryan.
They start dating in season 2 and they would constantly argue. The minute Ryan got a promotion in season 3 he decides to dump her. That doesn't last for long because they reunite in season 5 when he loses his corporate job.
The Office ended with the couple still in a relationship despite their constant bickering. Chances are the actors had some control over their characters because they wrote for the show.
Mindy Kaling and B.J. Novak wrote for 'The Office'
Multiple actors also worked as writers. That included Novak who played Ryan Howard; Kaling, who played Kelly Kapoor; Paul Lieberstein, who played Toby Flenderson; and Michael Schur who played Mose Schrute.
Kaling later said her character probably snaps after the finale. "There's not an insignificant part of me that thinks that Kelly might be in jail; a crime of passion," she told Variety. "The character just kept getting a little bit more and more unhinged. I don't want to say that she murdered Ryan but like I'm also not convinced that he's still alive in the world of The Office."
Novak said their characters was an 'observation' of them
The actors knew what the writers were doing with their characters. Novak talked about it in an interview with Vulture.
He said Kelly and Ryan was "an observation from the writers' room that Mindy and I were extremely close and constantly fighting." Novak was asked what they fought about and he answered "Oh anything. Honestly, we would sometimes not be speaking for an hour and I couldn't remember why. I don't think she could either. The tone in choosing which place to order lunch from. The tone that one of us would have about Thai food in general. Who knows?"
He also admitted that their relationship was hard to define. "No one, including us, ever really knew, 'Is this dating? Is this not dating?'" Novak said. "We were never really dating, we were never really not dating. We didn't know. No one knew. All you'd know for sure as that you'd always find one of us next to the other, even if we weren't getting along."
It sounds like the writers were very close while working together. Their closeness made its way into the show.