'The Office': What Was the Last Scene Filmed and Did John Krasinski Cry?
The Office ran from 2005 to 2013. The show had the tough task of wrapping up many stories after nine seasons. John Krasinski, who played Jim Halpert, once talked about the last scene the cast filmed together and whether he cried that day.
How did 'The Office' end?
"Finale" starts a few days before Dwight Schrute's (Rainn Wilson) and Angela's (Angela Kinsey) wedding. The documentary about Dunder Mifflin has been released, and it has somewhat affected their lives. Dwight becomes the regional manager, and Andy Bernard (Ed Helms) is the assistant regional manager. Many of the other employees have retired or moved on to other things.
Dwight and Angela get married, and everyone reunites, including Michael Scott (Steve Carell). This is also the same day they have their discussion panel for the documentary. 
The episode ends with everyone reuniting in the office for the wedding after-party. Pam (Jenna Fischer) reveals she sold their house to move to Austin for Jim's career. Everyone then leaves the office, and Pam takes her painting of the building.
What was the last scene filmed on 'The Office' and did John Krasinski cry?
TV shows tend to film out of order. But it looks like the cast's last scene fell in line with what was shown on the screen.
"The last shot we taped was everyone exiting the office. We were all joking around, and after one of the takes, [executive producer] Greg Daniels said, 'That's the end of The Office!'" Krasinski told Us Weekly in 2013. "It was a gut punch."
Krasinski claimed no one was crying on set. "But the only thing that prevented us from having a meltdown is we're all so proud of the show," he said.
This is interesting since the actors have certainly had some tearful goodbyes before the finale. Carell left the show in season 7. Krasinski admitted Jim's last scene with Michael was "the most emotional I've ever been on a set" on Some Good News.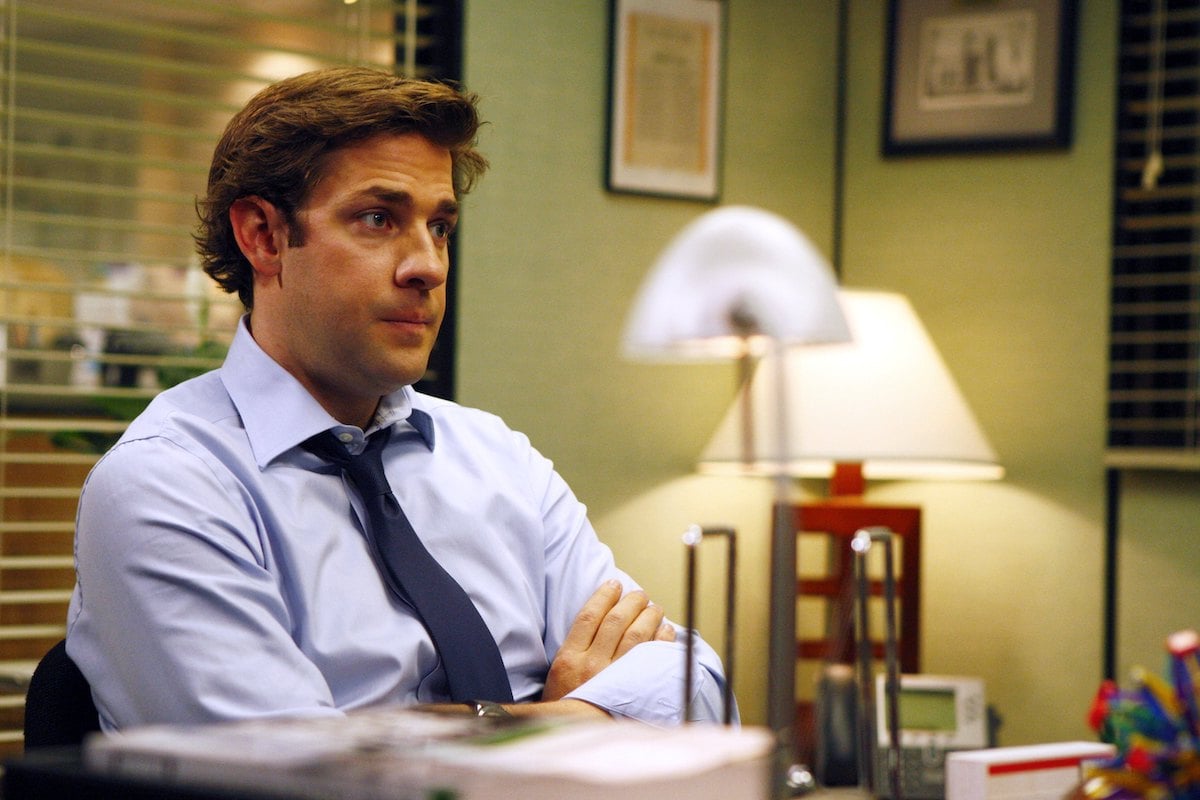 Fischer did get emotional at the thought of not being on the set again in her interview with Us Weekly. "I hope that I never have to work at this location again under different circumstances," she joked. "I hope that in my memory, when I drive down this road, our buildings are here and our set is here. I never want to come here and walk through that stage door and see anything else because that way it will always be there."
Fischer still shares her love for the show with fans by hosting a podcast called Office Ladies with fellow actor Kinsey. Krasinski has reunited with her for an episode as a guest.