'The Office': Leslie David Baker Reveals How Many Actual Crosswords He Did as Stanley on Set and It's Impressive
Leslie David Baker played Stanley, a grumpy salesman who hates his boss, in The Office. While fans of the show didn't get to see Stanley happy very often, they were delighted to watch him light up in rare instances, such as when he was eating pretzels or meatballs, and when he was soaking up the sun in Florida.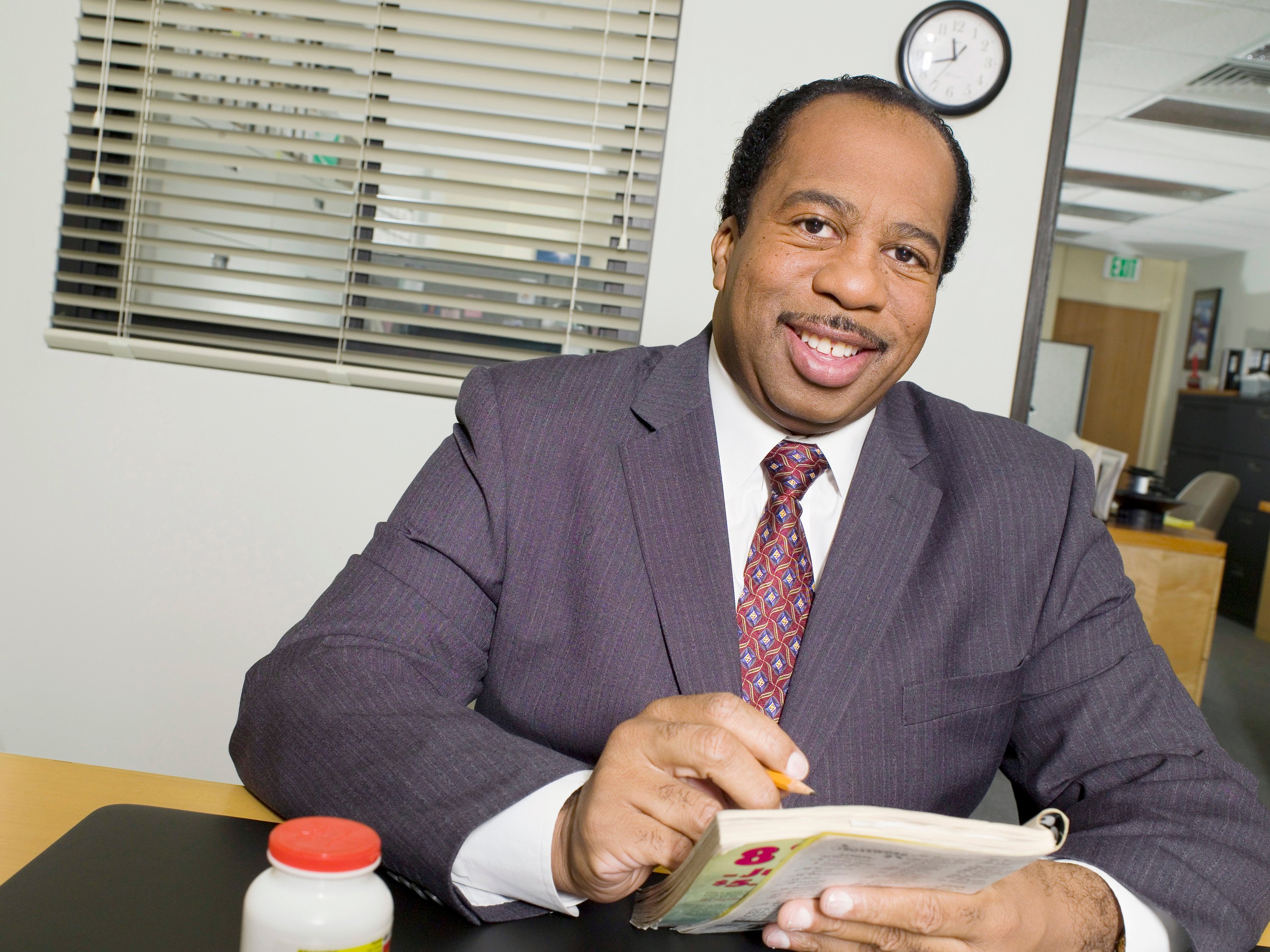 Baker spoke with Crooked Llama in 2019 about how much he enjoyed his time on The Office. He said what made the experience so positive and memorable was the people he got to work with.
"Just sitting around laughing with the cast and crew and just having a good time. When you're somewhere for 10-14 hours a day, it's very important to have people you get along with and enjoy working with. It's the camaraderie, and being able to contribute to a script and just have fun with it," he said.
What Leslie David Baker did during his downtime on set (hint: lots of crossword puzzles)
When the cameras weren't rolling, Baker says he and the rest of the cast spent a lot of time on their computers, which actually had internet. He says he, personally, "shopped A LOT."
"In the first season, Greg Daniels told us that, 'you're gonna be spending a lot of time at your desks, so we need to come up with something that will allow you to do that.' And so we said, 'We need our computers active.' He said, 'That's not a problem.' They activated the computers and we started shopping and paying bills, communicating with friends and family and all that, and it really made the show look more realistic," he said.
Not only did the working computers make The Office look more like a real office, but the actors were also happy to take advantage of the internet to get stuff done.
"It also made our lives extraordinarily more convenient because we were able to handle business that normally you would have to wait until you had a break or until you got home," he said.
The Office fans know Stanley spent a lot of time doing crossword puzzles, which means Baker also spent a lot of time doing crossword puzzles. He estimates that, over the course of filming, he completed over 60 books.
"Oh gosh, over a nine-year period…. about 5 a year… over about 60 books we went through," he responded when asked how many crosswords he did as Stanley and himself during his time on the show.
What Leslie David Baker is working on now
Baker wants to bring Stanley back for a spinoff called "Uncle Stan." The actor told Entertainment Tonight Canada that the show will follow Stanley as he moves to California to help his nephew run a motorcycle repair shop.
"I came up with this idea after going to a number of Comic-Cons and soccer games where many people ask me what happened to Stanley," he told the publication. "What did he do? What's his life like? He wouldn't just be sitting in Florida doing wood carving and listen to disco music. I mean, who would do that?"