'The Office': Leslie David Baker (Stanley) Comments on the Show's Use of Blackface and If the Series Would Work in 2020
The Office first premiered in 2005 and ended in 2013. Seven years later, the show is still hugely popular among its devout fan base. But there's been some question as to whether, if the sitcom came out today, it would go over well.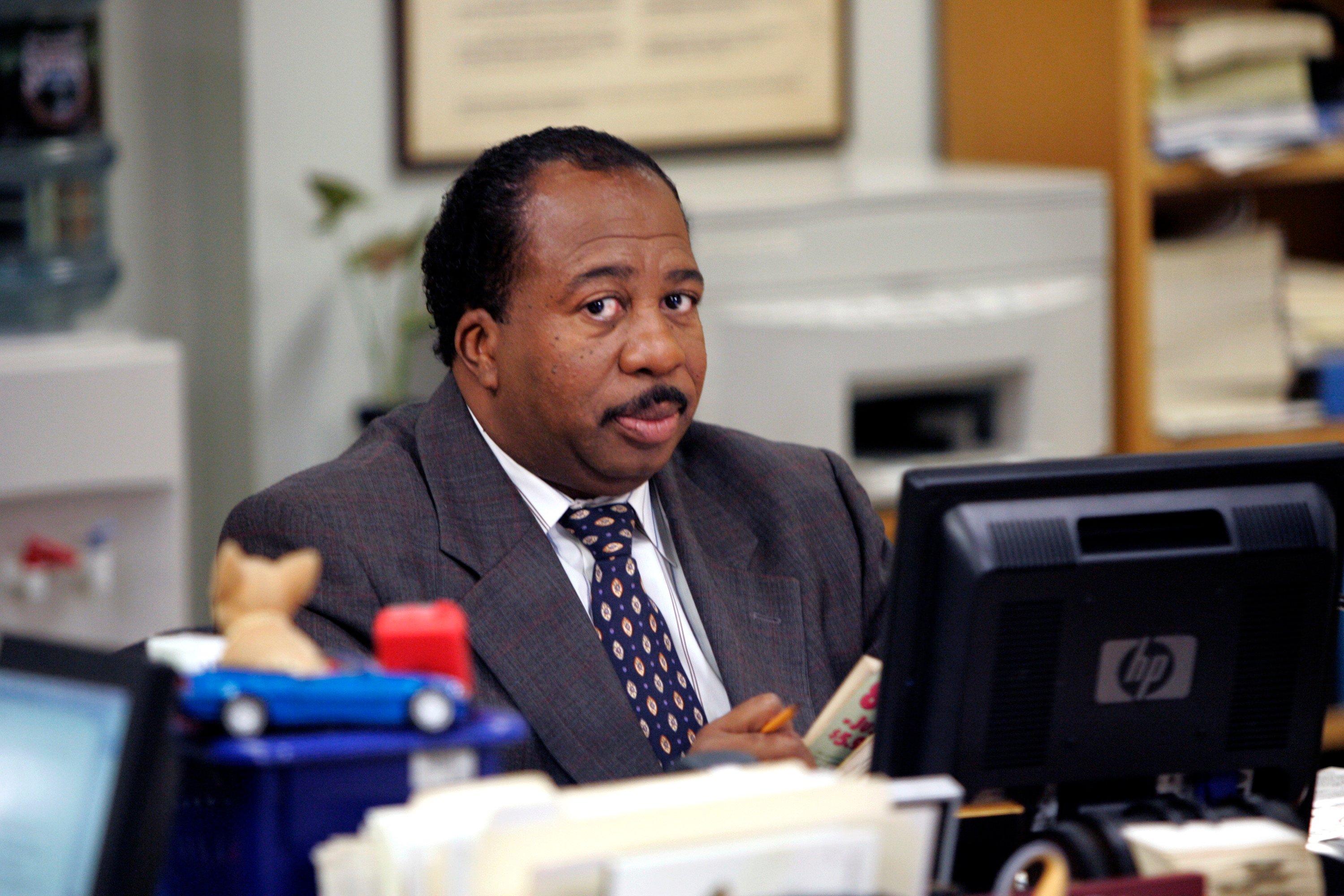 Steve Carell doesn't think 'The Office' would work today
Much of the show revolves around the social blunders of Michael Scott. While the character certainly pulls at audience heartstrings, his whole shtick is that his behavior is inappropriate.
"I mean, he's certainly not a model boss. A lot of what is depicted on that show is completely wrong-minded. That's the point, you know? But I just don't know how that would fly now," Steve Carell told Esquire of Michael Scott translating to a modern audience."There's a very high awareness of offensive things today—which is good, for sure. But at the same time, when you take a character like that too literally, it doesn't really work."
Carell thinks The Office, as a whole, wouldn't work in today's "climate."
"Because The Office is on Netflix and replaying, a lot more people have seen it recently," he said. "And I think because of that there's been a resurgence in interest in the show, and talk about bringing it back. But apart from the fact that I just don't think that's a good idea, it might be impossible to do that show today and have people accept it the way it was accepted 10 years ago. The climate's different."
Leslie David Baker condemns the use of blackface in 'Dwight Christmas,' thinks 'The Office' still works today
In June, the "Dwight Christmas" episode was edited to remove a scene that showed Mose in blackface.
"That's what happens when you get a lot of young writers who don't understand the historical aspects of doing blackface. And they don't understand, nor have been required to be cognizant of the repercussions of doing blackface in 2020," Leslie David Baker, who played Stanley, told Entertainment Tonight Canada on July 13. "There are enough Black people to go around that you don't have to dip white people in black paint to play us. We're already here. Use the Black people that are here and don't manufacture some."
Though Baker is critical of "Dwight Christmas," it seems he feels The Office jokes still work today.
"People are still watching it. It'll become part of our culture that we will learn to watch and learn from. That is the purpose of film… to move us ahead as a culture," he said.
Baker says he still has new fans coming up to him to talk about The Office and Stanley.
"It's an entirely new generation listening now. 8, 9, 10-year-old kids are now coming up and telling me that they are fans of The Office and we stopped filming in 2013. They weren't even born when the show was created," he said.
Baker says he believes the show still resonates because everyone knows someone like someone in The Office.
"Those personality types you always run into. You always run into a Stanley or a Phyllis, a Kevin even."