'The Office:' Many Scenes With Jim and Pam Included This Easy-to-Miss Detail
The Office remains a popular pick thanks to streaming services. Considered one of the most iconic sitcoms on television, fans are holding out hope for a reboot or at least a reunion.
The love story of Jim Halpert (John Krasinski) and Pam Beesly (Jenna Fischer) was a top reason viewers tuned in each week. Directors made a point of filming these two characters in a specific way to send something of a message.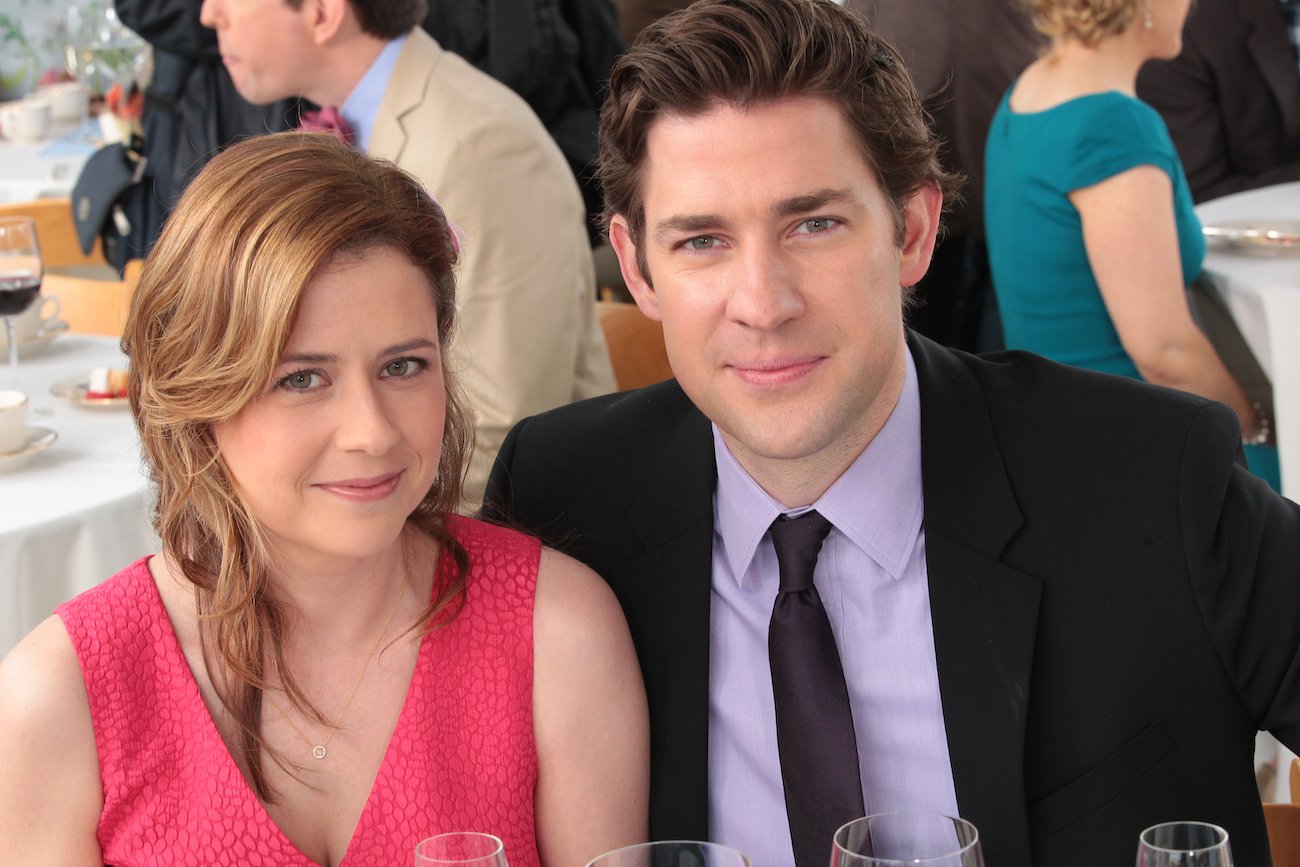 John Krasinski gives fans the glory
Though The Office went on to make sitcom history, the NBC had comedy was close to cancellation during in its early days.
"We were going to be canceled the first two seasons, definitely. Every week, I remember this guy Jeff Ingold, who worked at NBC," Krasinski told NPR in 2016. "He came every week to say, listen… I love this show. It's just not working. We're going to cancel it."
Thanks to a growing fan base purchasing the show on iTunes, The Office continued for nine successful seasons. One major reason for the rise in popularity was the budding romance between Jim and Pam.
"We were so involved with our fans from the very beginning. They were genuinely moved by this relationship," the 13 Hours star explained. "There was something that everybody was connecting to, this sort of will-he-won't-he-type of whether or not I'd get up the guts to ask her out in the beginning, then followed us along as if we were part of their family. I think it was a big big responsibility to be a member of that couple."
'The Office's' unique shooting style
Set as a "mockumentary," The Office would film typical scenes as well as "talking head" interviews like viewers would see in a documentary. Cast members enjoyed the challenge of the two styles of shooting.
"As an actor, I loved knowing the difference between when we would talk about 'does Pam know the camera is on' or 'Pam doesn't know,' and how there are little differences in how we act," Fischer told Andy Greene, author of The Office: The Untold Story of the Greatest Sitcom of the 2000s.
B.J. Novak, who served as an actor, writer, and producer on the show, noted that most viewers initially realized The Office was supposed to be a documentary yet soon took it in stride.
"I think a lot of people watching never stop to think that it's a documentary," Novak said in Greene's book. "My dad, when he watched the British series, it never occurred to him that it was a documentary."
Jim and Pam represent a bright future
Many details went into filming The Office, including one particular aspect when it came time to shoot Jim and Pam's talking head scenes.
"Jim was the only talking head at the beginning [of the series] that had a view to the outside [through a window] when he filmed his talking heads," cinematographer Matt Sohn revealed. "All the other talking heads… besides Michael, who did his in his office, you'd see into the bullpen with Stanley behind them. Then when the relationship finally blossomed between Jim and Pam, her talking heads also became out the window."
Director Paul Feig described the specific inclusion of a window as signifying promise for the characters. "Any character who was hopeful and had a future in front of them would have a window behind them," Feig told Greene. "We believed that Jim and Pam had a little more hope in their lives and they would go to more blue skies."
Despite the detail being easy to overlook, producers thought it sent a message. Sohn summed it up saying, "I think the theory was always that these were the people that had more possibility of escape than others."