'The Office': Why Mindy Kaling and B.J. Novak Cut Back on Their Roles After Season 8
The main cast of The Office changed by the time it ended in 2013. The biggest loss was Steve Carell, who played Michael Scott. He left in 2011 then returned for the finale in 2013.
But he wasn't the only one. Mindy Kaling, who played Kelly Kapoor, and B.J. Novak, who played Ryan Howard, cut back on their roles. There is a reason why they left and why their roles were so closely tied to each other.
Mindy Kaling and B.J. Novak were writers and actors on 'The Office'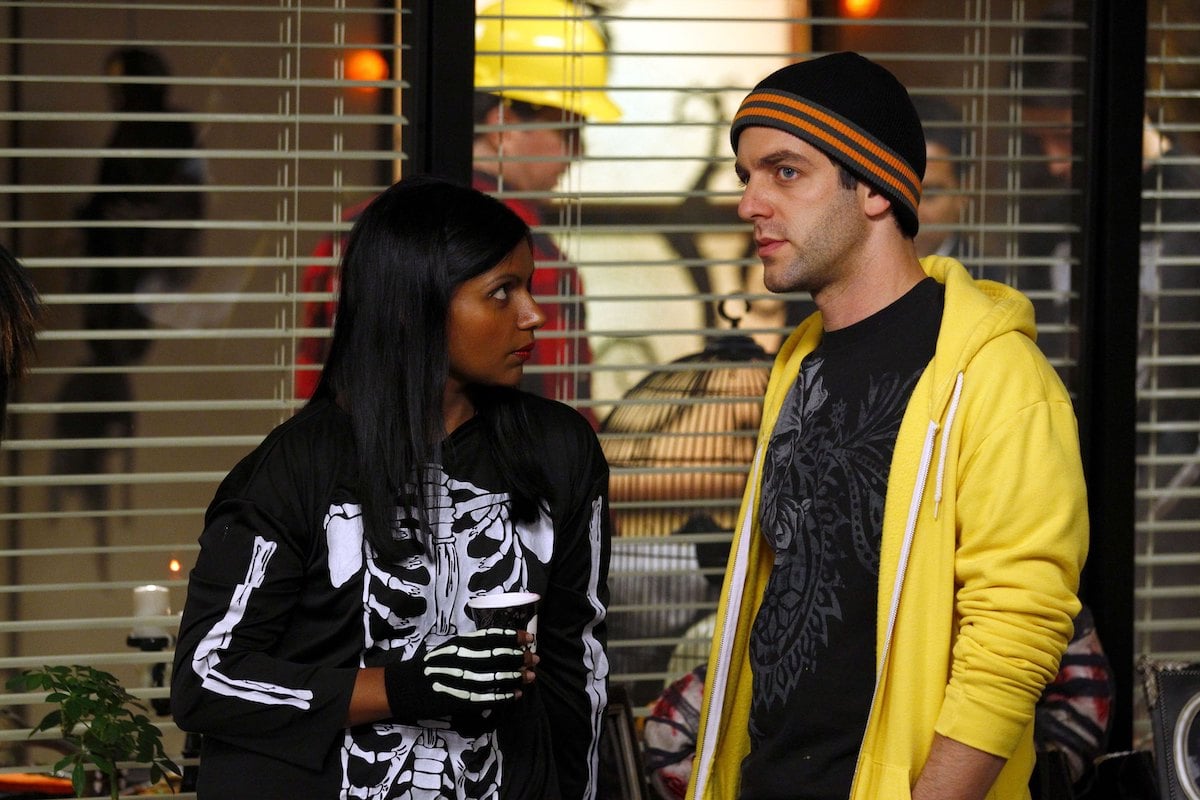 There were multiple actors who were also writers on The Office. That included Kaling and Novak. Their roles of Kelly and Ryan were actually inspired by them.
Novak told Vulture their character's relationship was "an observation from the writers' room that Mindy and I were extremely close and constantly fighting." What would they fight about?
"Oh anything," answered Novak. "Honestly, we would sometimes not be speaking for an hour and I couldn't remember why. I don't think she could either. The tone in choosing which place to order lunch from. The tone that one of us would have about Thai food in general. Who knows?"
The writer said their relationship wasn't clearly defined. "No one, including us, ever really knew, 'Is this dating? Is this not dating?'" he said. "We were never really dating, we were never really not dating. We didn't know. No one knew. All you'd know for sure as that you'd always find one of us next to the other, even if we weren't getting along."
The actors still enjoyed working together despite their fights. They actually ended up cutting back on their roles to continue working together.
They left to work on 'The Mindy Project'
Novak cut back on his role on The Office in season 9, and Kaling left so they could work on her new show, The Mindy Project. She created the show and Novak was a producer on it.
Kaling talked about her feelings around the decision to Entertainment Weekly. "I was nervous, leaving a show after eight years, having to say goodbye to my friends and the people that made it feel like a comfy place and a hit show," she said. "So I took the ones that I thought were available and I had great relationships with to come with me."
She continued, "They were people like B.J. Novak, who was an executive producer on the pilot, and Ed Helms, who plays a love interest of mine. There's a lot of crossover, so it felt seamless."
Kaling did say she would return if creator, Greg Daniels asked her to and she did. The finale showed Ryan and Kaling together at Dwight (Rainn Wilson) and Angela (Angela Martin)'s wedding.
The Mindy Project went on to have a successful run with it lasting until 2017. There were more stars of The Office who later appeared on it including Ellie Kemper and Paul Liberstein.