'The Office': Mindy Kaling Says She Had Unrealistic Expectations of Men After Writing Jim Halpert
Mindy Kaling was 25 years old when she started writing for The Office. She's responsible for many of the beloved sitcom's most famous scenes and character quirks. Throughout her eight years of writing for the show, she got to know the members of The Office pretty well, including Jim Halpert.
Jim was (and maybe still is) America's favorite boyfriend. He was a good friend to Pam before they got together and he never stopped proving to her that she was the only one for him. Kaling says, after spending so much time writing for and about Jim, she had heightened expectations in her own love life.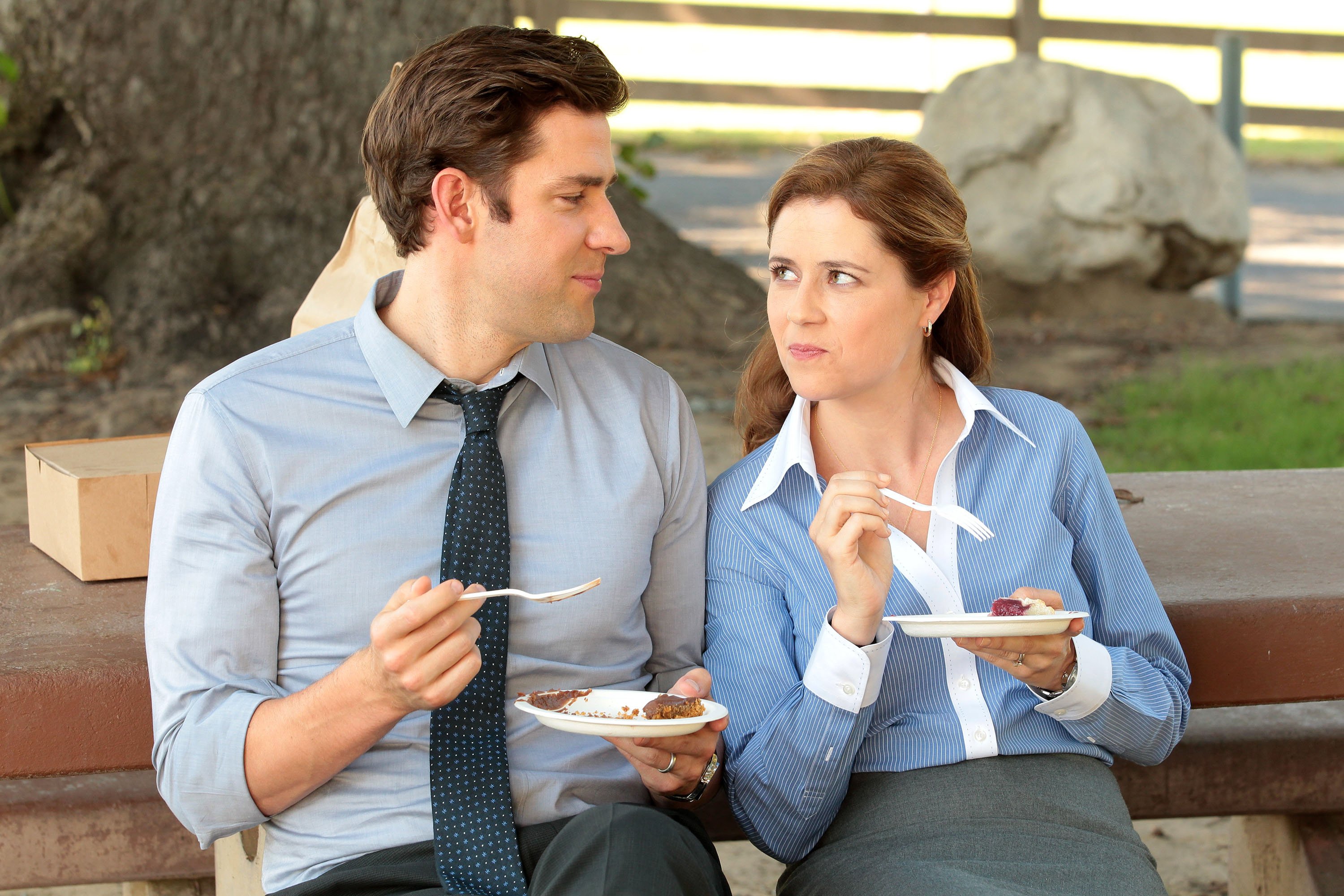 Mindy Kaling on how Jim Halpert messed with her love life
When Kaling left The Office to create her own show, The Mindy Project, she'd had four boyfriends. When The Mindy Project premiered, she was single. Perhaps because she'd spent so much time creating Jim Halpert, "as unrealistic and desirable a guy as there is out there," she told Vulture in 2012.
RELATED: 'The Office': Ed Helms Says Andy Bernard Helped Him Explore His 'Demons' of 'Insecurity and Social Awkwardness'
Kaling admitted that, at the time, she hoped to find someone like Jim in the real world. Unfortunately, none were to be found.
"You can't help but in my real life think, 'Oh, maybe there's somebody like that.' And when you meet someone who has maybe three quarters of [Jim's] qualities, they also have some terrible qualities, like they can't hold down a job, or they haven't spoken to their parents for fifteen years, or they don't shower," she said.
BJ Novak and Mindy Kaling
One of those four boyfriends of Kaling's was none other than her co-star and co-writer from The Office, BJ Novak. According to the One More Thing author, Ryan and Kelly's relationship stemmed from "an observation from the writers' room that Mindy and I were extremely close and constantly fighting."
"No one, including us, ever really knew, 'Is this dating? Is this not dating?' We were never really dating, we were never really not dating. We didn't know. No one knew. All you'd know for sure is that you'd always find one of us next to the other, even if we weren't getting along," Novak told Vulture. Sound familiar?
RELATED: 'The Office': Mindy Kaling and BJ Novak Share Their Favorite Michael Scott Moments
"Sometimes viewers would ask, 'Are Ryan and Kelly together right now, not together?' It's not even that I wouldn't know. I thought the question was missing the point. Write whatever you want. So, Kelly needed a boyfriend this week, so Ryan goes on a date. Ryan and Kelly are getting engaged … I think it was sort of expressive of the relationship that we were in."
Today, Kaling and Novak are "real best friends," according to the Never Have I Ever creator. Novak is even the godfather of Kaling's daughter.
"Like, real best friends. It's the kind of friendship you have when you are embedded with someone, that you can only get by putting in that insane amount of time with people," she said.
RELATED: Mindy Kaling Has Never Cared If She Intimidates Men–'It's Total Crap'