'The Office': Mindy Kaling Named 1 Iconic Episode Her Absolute Favorite; She Wrote It Too
It's no secret that Mindy Kaling contributed a great deal to The Office. Most fans know that she wrote for the show in addition to portraying the infamous Kelly Kapoor. However, fans may not know that she directed two episodes of the hit comedy also. "Body Language" and "Michael's Last Dundies" are both the product of Kaling's directorial skills. Furthermore, she was also a producer on the show in later seasons also.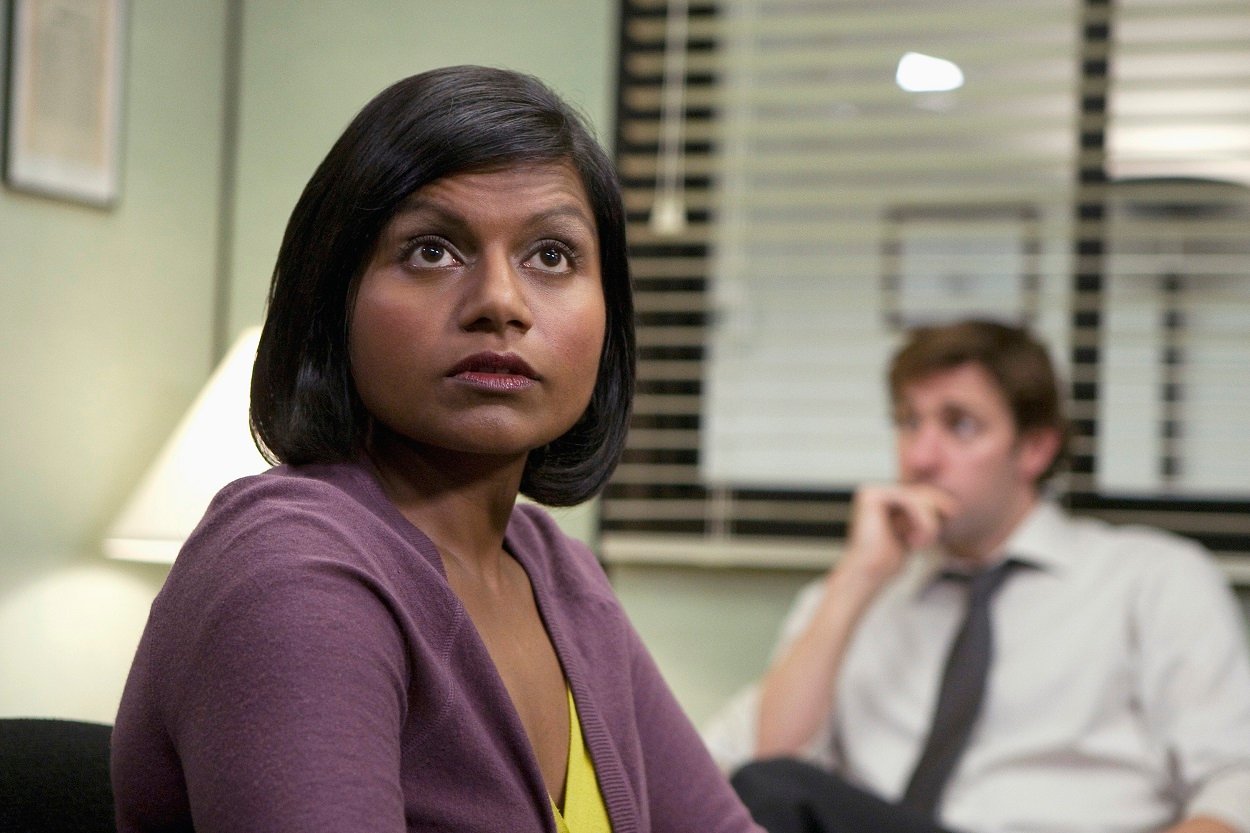 Having done so much work on the show, one would think it would be hard for Kaling to pick a favorite episode, especially since The Office spans 9 seasons. However, The Mindy Project creator had no problem selecting her favorite from the show's 201 options. Funnily enough, the episode Kaling named as her favorite is a well-known fan-favorite and one that Kaling actually penned herself.
Mindy Kaling names her favorite episode of 'The Office'
Back in 2012, Kaling named "The Injury" as her all-time favorite episode. For fans of The Office who need a refresher, this is the episode where Michael Scott accidentally grills his foot. When Dwight rushes to his boss's aid, he crashes his car and ends up concussed. The episode also is the start of Dwight and Pam's friendship and showcases Michael's absurd "Disability Awareness Meeting."
There are plenty of reasons to love "The Injury," but Kaling loves it because though it's incredibly absurd, all of it is grounded in something more serious. "It is full-on loopy: It starts with Dwight throwing up, there's a Flowers for Algernon B story, Michael grills his foot," Kaling shared with Vulture. "If it had just been weirdness for weirdness' sake, it wouldn't have really taken off. It was all about the framework — that's a Greg [Daniels, who created The Office] thing: it can't just be crazy — and the episode is really about injuries and people with disabilities."
Why the writer thinks 'The Injury' episode works so well
Continuing on, Kaling shared that "The Injury" only worked because of Steve Carell's impressive acting abilities. Carell, of course, played Michael Scott in The Office and is known for his impressive range and outstanding comedic talents. "It was just a really great mix of Greg letting it get loopy and Steve being so grounded a person that he was able to say that monologue about how he didn't have a butler and how he likes to wake up to the smell of bacon," Kaling added. "It's such a showcase for what Steve does so well."
This was hardly the first time that Kaling championed Carell's ability to ground Michael as a character. In fact, back in 2010, The Office writer revealed that she loved episodes where Carell got to play more of a reasonable character. Citing "Secretary's Day" as another one of her favorite episodes, she highlighted Carell's talents.
Kaling loved when Michael Scott was the reasonable one in the office
"I love episodes where Michael is the right one, the normal one, the put-upon one," Kaling said in an interview with Office Tally. "It so rarely happens. We are so used to seeing Michael be the source of all problems and a huge comedy engine, that we don't get to see him as the straight man, which Steve is excellent at playing." Clearly, Kaling appreciated her castmate's talents. Here's hoping they collaborate again sometime in the future.