'The Office': Mindy Kaling Once Got Kicked Out of the Writer's Room After Arguing
There were many wild situations on The Office showing what could happen in the workplace. Multiple actors on the show pulled double duty by writing for it and that included Mindy Kaling. She revealed she once got into an argument, which led to her getting kicked out of the writer's room.
Some stars of 'The Office' also wrote for the show
The cast of the sitcom was pretty talented. Multiple actors were also writers for the show.
B.J. Novak who played Ryan Howard; Kaling, who played Kelly Kapoor; Paul Lieberstein, who played Toby Flenderson; and Michael Schur who played Mose Schrute also worked as writers.
Ryan and Kelly had a dramatic off-and-on-again relationship on the show. The actors actually started dating in real life as they worked together. They also admitted that they would fight like their characters.
Mindy Kaling felt lonely in the writer's room
Kaling opened up about struggling in the writer's room in the beginning. She stood out from the other writers in multiple ways.
"I think that they would be OK with me saying this, they're not the friendliest guys at all," she said on Off Camera with Sam Jones. "And four of them had gone to Harvard and worked on the Lampoon [Harvard's undergraduate humor publication] and I was the youngest and I was a staff writer that came from New York that had no TV experience."
She described herself as "friendless" at that time. Kaling said the other writers have a different memory of how they worked together. "But if you ask any of those guys they're like 'You were not terrified and silent at all. You were expressing your opinions loudly…constantly,'" she said.
Kaling was kicked out for arguing with Greg Daniels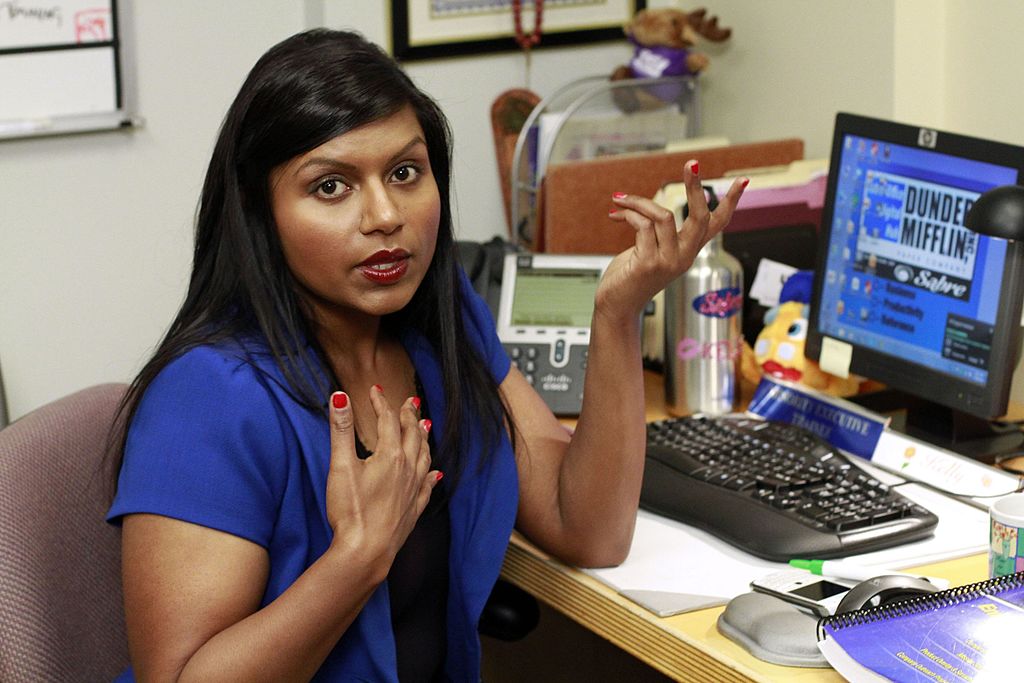 Things got heated between creator Greg Daniels and Kaling while working on the episode "Grief Counseling." Kaling wrote about it in her book, Is Everyone Hanging Out With Me?
"I will tell you about the worst fight we've ever had," read the book. "In a very heated rewrite session for the season 3 episode 'Grief Counseling' I was arguing with Greg so much he finally said in front of all 12 writers, 'If you're going to resist what I'm doing here you can just go home, Mindy.' Greg never sends anyone home or even hints at it."
She described the show creator as "agreeable" so this was shocking. "So anyway my very nice boss just hugely reprimanded me," wrote Kaling. "Greg suggesting I go home unless I adjusted my attitude was the harshest he'd been to anyone in the three years I've been on the show."
The writer said no one in the room looked at her. She admitted to being embarrassed and angry so she stormed out and kicked the bumper of Daniels' car before leaving. Kaling wrote she went to get a pedicure and was asked if she was fired. That was a wakeup call for Kaling and she immediately returned to work after that.