'The Office': Mindy Kaling Threatened to Quit If This Fan-Favorite Cold Open Aired
There is one cold open on The Office that's a hit with fans. But there was one writer who was against it and that was Mindy Kaling. Find out what she had to say about quitting if the scene aired and more.
Kevin spilling a pot of chill is a fan-favorite cold open
Kevin (Brian Baumgartner) has a few surprising talents. One of them is that he makes a pretty good chili. At least, that's what he says in the episode "Casual Friday."
He tells the camera it's a family recipe as he carries a big pot into the office. The elevator isn't working so he walks up the stairs with it at risk of spilling it.
Kevin continues to talk about the recipe. "The trick is to undercook the onions," he says. "Everybody is going to get to know each other in the pot. I'm serious about this stuff."
Sadly, no one gets to enjoy the chili. Kevin makes it into the office only to spill it all over the carpet. He tries to get as much as he can back in the pot.
Brian Baumgartner said the smell was 'brutal'
The actor later talked about what it was like to film the scene. Luckily, he didn't have to spill that big pot multiple times.
"One take. They call me the 'One Take Wonder.' Everyone calls me that," Baumgartner told Us Weekly. "They had three pots. They had to put a piece of carpet over the other carpet. And so they had gigantic pieces because it was a mess and they knew it was gonna be a mess. So three gigantic pieces."
Baumgartner then revealed, "The hardest part was the actual spilling. Making sure that that looked real and it was. How filthy I was, like my hands were stained kind of [with] that chili brown color." The actor said he still smelled like chili after a shower. "It was brutal," he added.
Mindy Kaling threatened to quit over the chili cold open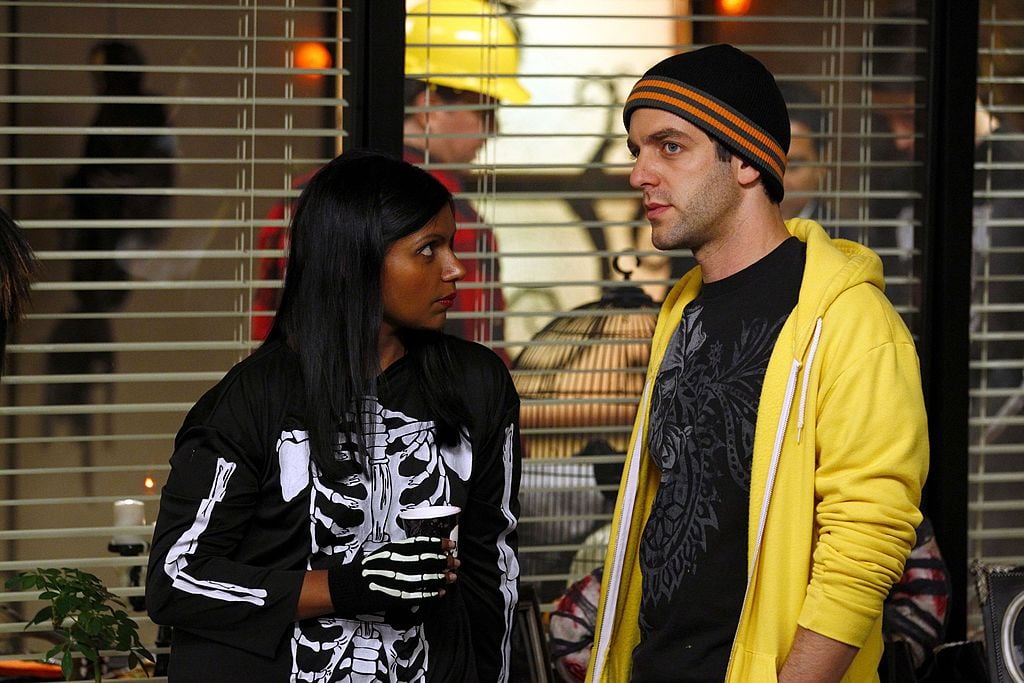 Kaling was open about getting into arguments while working on the show. She wrote about a few of them in her book, Is Everyone Hanging Out Without Me?
"I tend to fight with [creator] Greg [Daniels] the most. My friend and fellow Office writer, Steve Hely believes it is because I'm emotional and intuitive and Greg is more cerebral and logical. Or as I like to think of it, I'm a sensitive poet, and Greg is a mean robot. Our fighting is legendary."
She later wrote, "What do we fight about? I wish I could say they were big, smart philosophical issues about writing or comedy. But sometimes they're as small as 'If we do that cold open where Kevin dumps a tureen of chili on himself, I will quit the show.' We did that cold open by the way and it was a hit. And I'm still working at the show. I can get a little theatrical, which makes sense because, after all, I came up through the theater."
It's probably a good thing Kaling lost this fight since people since love that cold open. Baumgartner still posts pictures with chili for fans.