'The Office': This Oscar Nominee Was Almost in 'Threat Level Midnight'
It's no secret that The Office cast is filled to the brim with some pretty impeccable talent. Of course, fans are especially moved by Steve Carell, Rainn Wilson, and other members of the main cast. But, The Office also featured other highly-successful and extraordinarily talented actors in smaller roles. Fans will recall that big names like Idris Elba, Kathy Bates, and Amy Adams also had a place in the world of Dunder Mifflin also.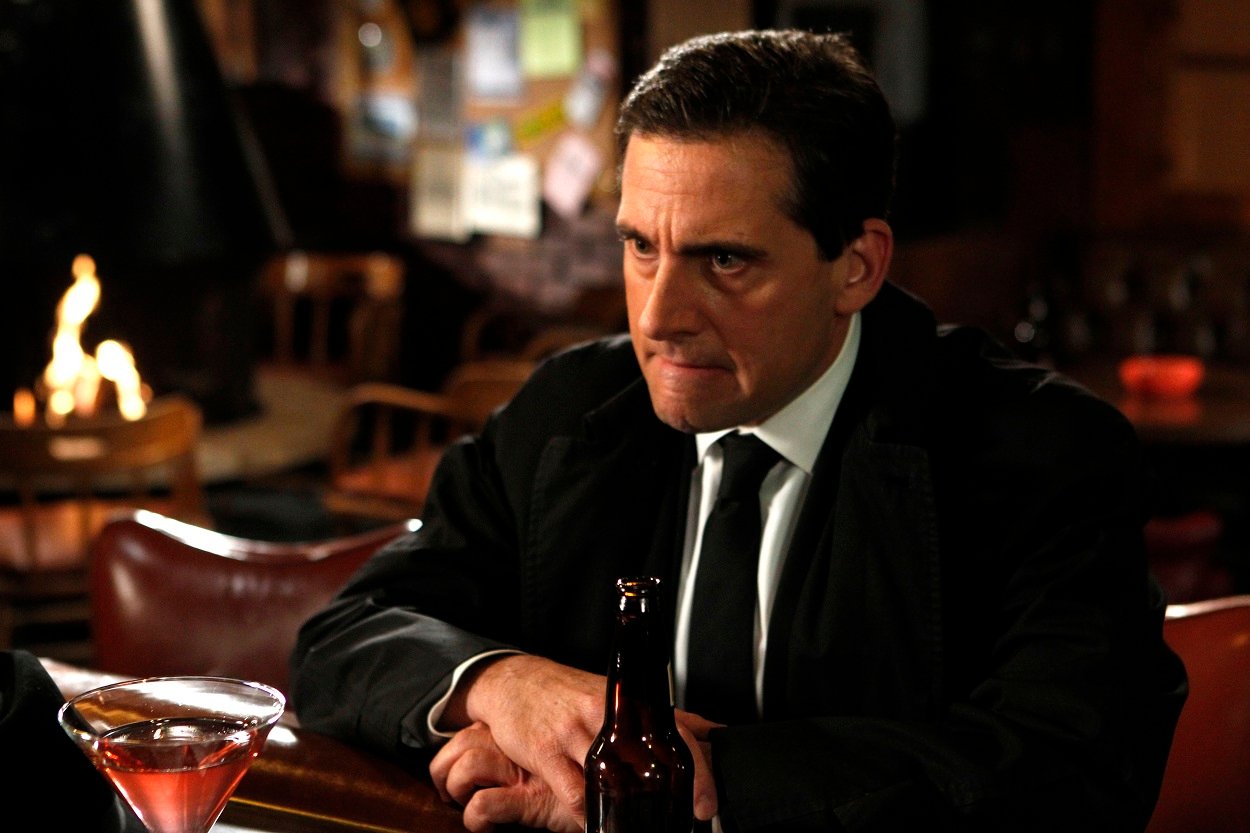 It's easy for fans to forget that Adams once had a small role in The Office cast. But before she was six time Oscar nominee, she was playing the role of Katy in the popular NBC sitcom. Adams made her first appearance in the Season 1 finale episode called "Hot Girl." Michael allows her to sell handbags from the conference room while he spends the day thinking of ways to impress her enough to ask her out.
How many episodes of 'The Office' was Amy Adams in?
While Dwight and Michael both try their hands at wooing Katy, it's Jim who eventually wins her over. After giving her a ride home, the two briefly date. Adams makes another appearance in season 2 of The Office. In "The Fire" episode, Adams stops by to visit Jim at work. She makes her final appearance later on in the season in the "Booze Cruise" episode when Jim dumps her due to his unwavering feelings for Pam.
But, in a 2011 interview with Office Tally, B.J. Novak revealed that he actually wanted Adams to reprise her role in The Office cast during the show's seventh season. Fans may recall that in the "Threat Level Midnight" episode, a lot of old cast members like Rashida Jones (who played Karen Filippelli) made reappearances. Novak was hoping that Adams would make a cameo in the episode also and even wrote a scene with her in it.
B.J. Novak wanted Katy to make a cameo in 'Threat Level Midnight'
"We really wanted Amy Adams," Novak shared about who he'd have loved to have in The Office episode. "I had a scripted scene in which she is a 'Floozy' in bed with Michael Scarn before Dwight wakes him up with a mission from the President. In the scene, Michael is unsatisfied from their empty lovemaking because no one is as good in bed as his wife was, and Michael explains to her what love feels like."
In addition to that scene, Novak also penned a part for Adams' character to share why she agreed to be in Michael Scott's film. "Then, in a talking head, Katy explained with a little embarrassment how she had some interest in acting back then, and we catch up with where she is in the present day," The Office writer added.
Why Adams wasn't in the infamous episode of 'The Office'
But if Novak wanted Adams to be in the episode so bad, why is she noticeably absent? According to Novak, the Oscar nominee had scheduling conflicts during the week they were filming so she couldn't be a part of the episode. We're sure fans of The Office would have loved to see where Adams' character ended up, but we get how a hectic schedule easily prevented her from doing the cameo.