'The Office': Pam Changed in This Subtle Way When She Started Dating Jim
There was a real turning point during The Office season 3 finale when Jim finally asked Pam out. The season ended with a bit of a cliffhanger in terms of where things would go with the couple, but when season 4 returned, Jim and Pam were dating full swing — and there was something different about Pam.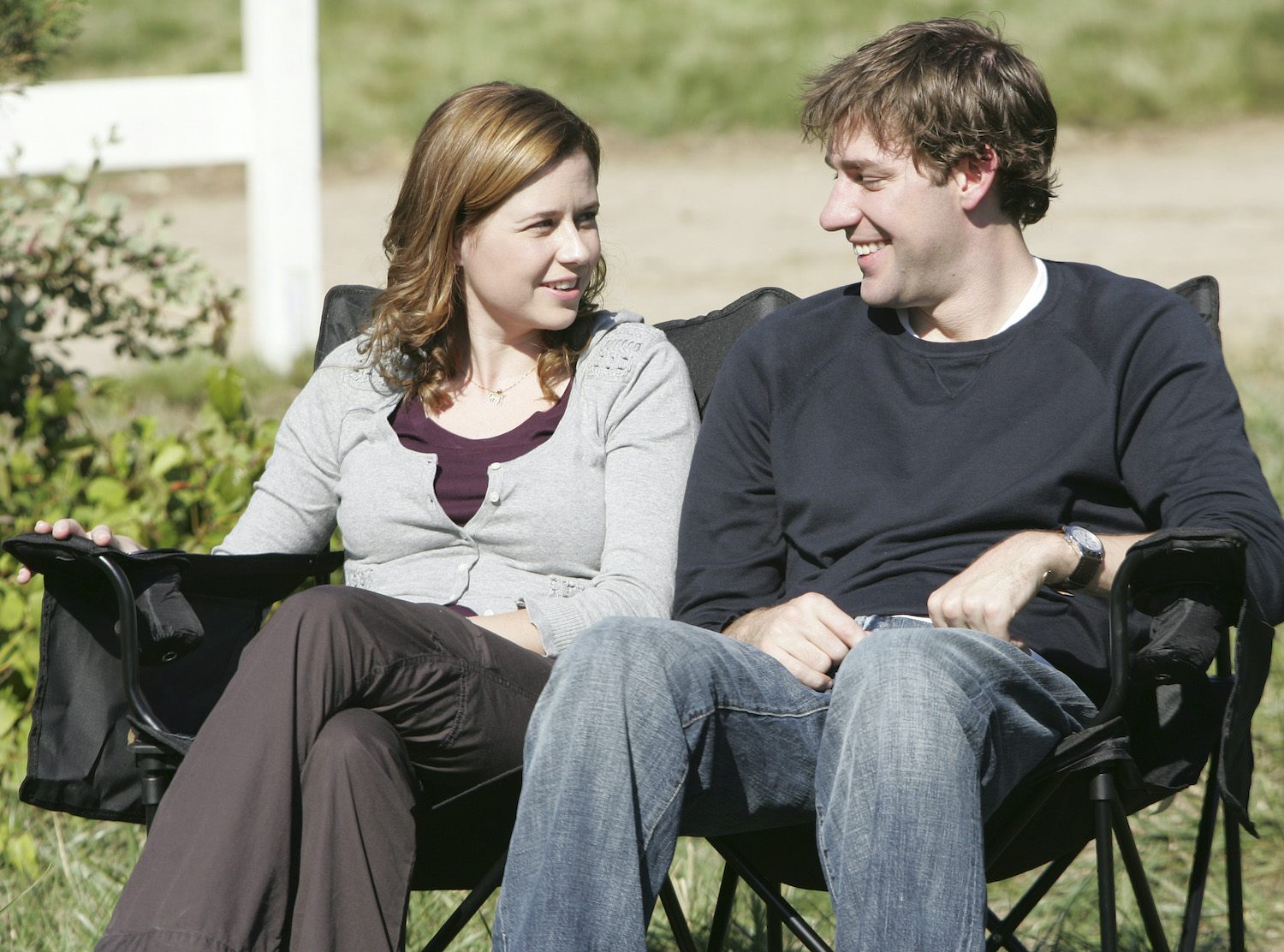 Jim finally asked out Pam on 'The Office'
In The Office season 3 "Beach Games" episode, after walking across hot coals and feeling an adrenaline rush, Pam got some things off of her chest when she addressed her co-workers in an emotional speech. One admission was that she missed Jim, who had gone to the Stamford office and returned to Scranton again after a company merger and started dating Karen.
In the following episode, Jim and Karen both interviewed for a job at the Dunder Mifflin corporate office and, during his interview, Jim found a note from Pam among his interview materials. It threw him off, as he recalled the conversation he had with Pam at the beach and realized he didn't want to work in New York City at all.
He broke up with Karen, returned to Scranton, and interrupted Pam's talking head interview where she shared that she and Jim never got their timing right. With one quick invitation to dinner, everything changed for Jim and Pam.
Fans noticed something different about Pam in season 4
During the Dec. 2 episode of Office Ladies, hosts Jenna Fischer and Angela Kinsey explored season 4 episode 1, titled "Fun Run." During the podcast, the two shared some of the fun details of the episode that fans picked up on and one of them was how Pam had changed just a bit from the previous seasons.
Many fans wondered if this change was deliberate and had anything to do with Pam and Jim dating. Fischer confirmed that, yes, there were discussions about changing things up with Pam's appearance but that it was decided not to make the changes too drastic.
Pam got a slight upgrade, leaving behind her pulled back and "crunchy" hair for a softer look that fell at her shoulders and moving on from her typical button-down shirt and cardigan.
Kinsey pointed out that Pam's cute sweater with a bow was a bland beige color and Fischer explained that part of the conversation about Pam's updated look was that she "couldn't have this giant transformation."
Fischer continued, "But we did imagine that this new relationship would possibly affect Pam and how she looked and her desire to make an effort," something that Fischer said made sense.
"I get this," Fischer explained, saying that with a new relationship, "you give a little extra."
In addition to the fan catch about Pam's wardrobe, they also noticed that her jewelry had changed and she was now wearing a butterfly necklace.
The co-hosts wondered if it was symbolic of Pam's transformation after starting to date Jim.