'The Office': Paul Lieberstein Isn't 'Mad, Just Really Hurt' by Jenna Fischer's Comment About James Spader Joining the Cast
The Office cast undoubtedly had a hard time watching Steve Carell go. But behind the scenes, Carell's exit went beyond losing the "World's Best Boss."
According to Jenna Fischer, Carell leaving his role as Michael Scott on The Office caused some "fear-driven" decisions behind the scenes. The Office's director, writer, and star Paul Lieberstein has something to say about Fischer's comment.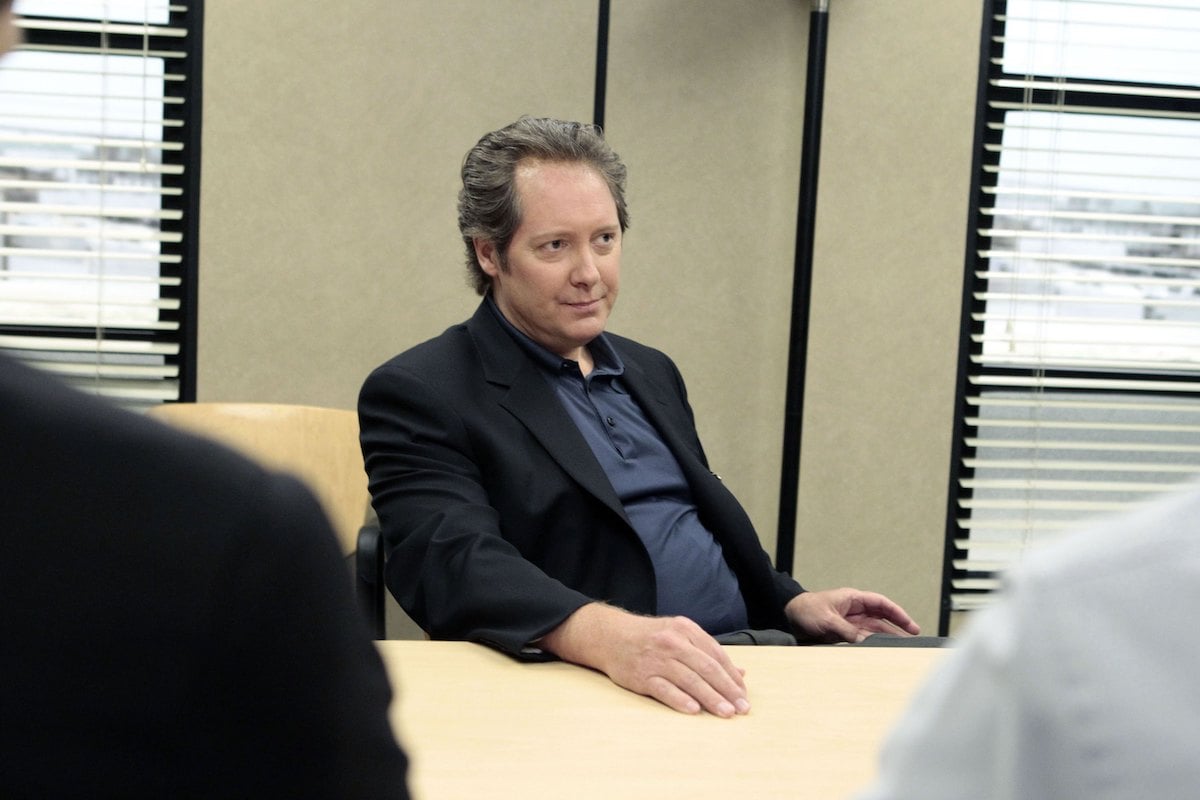 Steve Carell's exit from 'The Office' changed the vibe behind the scenes 
Carell left The Office cast in season 7 when his contract ended. He went on to star in several blockbusters after his exit from the comedy series.
RELATED: 'The Office' Has 10 Secret Episodes for Fans to Watch
At the time, Carell's exit from the series was emotional for the cast and fans alike. After Michael Scott moved to Colorado with Holly (Amy Ryan), the show's focus became about finding Michael's replacement. 
'The Office' cast needed a 'big gorilla' after Steve Carell left 
Characters played by James Spader, Ray Romano, Jim Carrey, Will Arnett, Warren Buffett, Catherine Tate, Rainn Wilson, and Ed Helms went out for the position. Ultimately, Spader became the new boss of Dunder Mifflin's Scranton branch for a brief period before naming Andy Bernard (Helms) manager. 
During a conversation on Office actor Brian Baumgartner's podcast, Lieberstein mentioned the network's desire for a "big gorilla" to replace Carell. "Which we fought," Liberstein said on The Office Deep Dive. "All of TV was losing it's ratings. We didn't know how much of a hit we would take with Steve leaving, but we took a pretty big one. And [the network] wanted those numbers up." 
To combat the lack of ratings and fulfill the network's wishes, showrunners considered Julia Louis Dreyfus and James Gandolfini as replacements for Michael Scott. Still, Lieberstein felt like they were never going to get it right. And as Fischer explained on Baumgartner's previous podcast, something about bringing in those "big gorillas" didn't sit well with her. 
Jenna Fischer is 'disappointed' the cast of 'The Office' didn't trust themselves enough after Steve Carell left
Fischer was a guest on Baumgartner's previous podcast, An Oral History of The Office. In discussing Carell's exit from the show, Fischer shared a surprising story about her disappointment behind the scenes. 
"It [has] always disappointed me that we didn't trust in our core Office group enough to continue the show without bringing in what I think we thought we needed," she explained. For Fischer, bringing in "big guest actors" as contenders for the regional manager position was a "fear-driven" and not necessarily what she felt was best for the show.
As it turns out, Lieberstein was "really hurt" by Fischer's words. 
Jenna Fischer's comment about the cast 'really, really, really hurt' Paul Lieberstein
During his discussion on Baumgartner's latest podcast venture, Lieberstein brought up Fischer's comments about bringing in big-time stars like Spader.
"Even when people came in, they weren't the focus," Lieberstein justified. "So I'm a little surprised at Jenna's comment. I'm not mad, just really, really, really hurt."
Ultimately, he and Baumgartner laughed Fischer's comments off. Lieberstein was likely joking about being truly hurt. Still, it makes you wonder if he and Fischer ever had a conversation about how the rest of the cast felt when Spader joined The Office.