'The Office': Paul Lieberstein Wasn't Allowed to Do Toby's Fence Jump
When Paul Lieberstein first signed on to The Office, he had no idea that he'd eventually be joining the cast and play the infamous Toby. Lieberstein was actually hired as a writer for the hit show. He is responsible for hysterical episodes like "Dwight's Speech", "The Coup", "The Client", "The Carpet", and more. Later, Lieberstein would become an essential member of The Office crew also, serving as an executive producer in later seasons and the showrunner for seasons five through eight.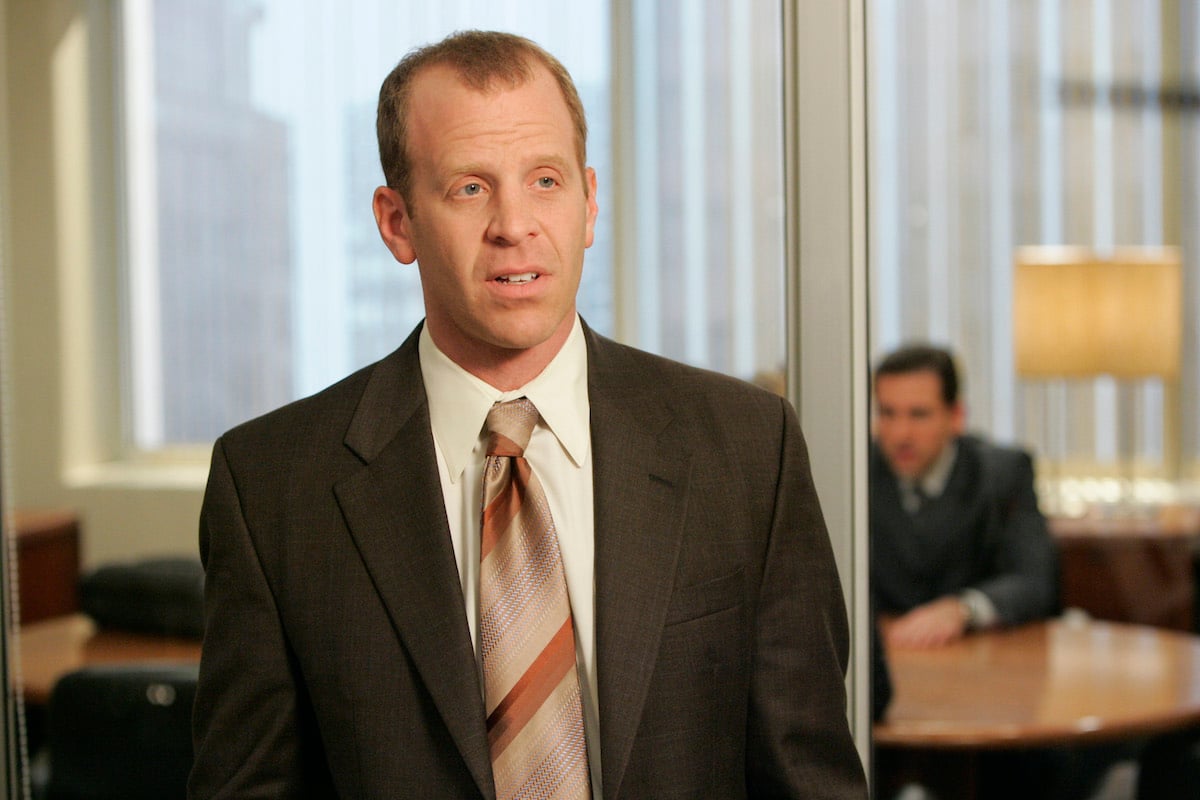 So just how did Lieberstein become Toby, the character that everyone loves to hate? The writer was actually coerced into playing Dunder Mifflin's HR rep. He was never supposed to become a member of the main cast. However, once Steve Carell decided that Michael Scott absolutely loathed Toby Flenderson, it sealed Lieberstein's fate. The NBC executives loved Michael and Toby's dynamic and requested that Lieberstein be put into more and more scenes. Eventually, this led to Lieberstein becoming a series regular on The Office, rather than a co-star.
Paul Lieberstein didn't actually do Toby's epic fence jump
Lieberstein may never have set out to be an actor, but he delivered some truly hilarious moments throughout The Office. However, Lieberstein actually wasn't allowed to do one of Toby's most hysterical and memorable stunts. Fans may recall that in the "Night Out" episode, a humiliated Toby fled the premises of Dunder Mifflin after rubbing Pam's knee. Because the entire office was locked in, Toby opted to jump the gate. However, eagle-eyed fans may note that it's not actually Lieberstein who makes the jump.
In an interview with Office Tally, Mindy Kaling (who also doubled as a cast member and writer for The Office) revealed that a stunt double was used for the aforementioned scene. According to Kaling, Lieberstein was more than up for the task. However, Greg Daniels (who created The Office) didn't want to risk injuring one of his writers and thus Lieberstein wasn't allowed to attempt the stunt himself.
Why 'The Office' creator, Greg Daniels, didn't allow Lieberstein to jump the fence
Lieberstein may not have been allowed to jump the fence, but he still had The Office cast in stitches when he awkwardly felt up Pam's knee. Even though the cast was filming at an ungodly hour, Lieberstein's comedy managed to keep everyone alert and engaged. "We shot that scene at about 2:30 in the morning on a Friday night," Kaling shared. "Sometimes when we do night shoots, the actors can get really tired and there can be a lack of energy because we are doing things over and over and over and everyone's exhausted. Paul was so funny in that scene, everyone's energy was super high, and we did it joyfully about eight times. Everyone kept breaking because Toby was so vulnerable and awkward."
'The Office' wouldn't been the same without Toby
Lieberstein may not have set out to be an actor but, clearly, he has a knack for it. We truly can't imagine The Office without Toby.