'The Office': Why Paul Rudd Told Steve Carell Not to Star in the Show
There were many people who doubt an American version of The Office would work. That includes some of the actors who went on to star in the show. Steve Carell revealed Paul Rudd told him not to do it.
Steve Carell got the role on 'The Office' by standing out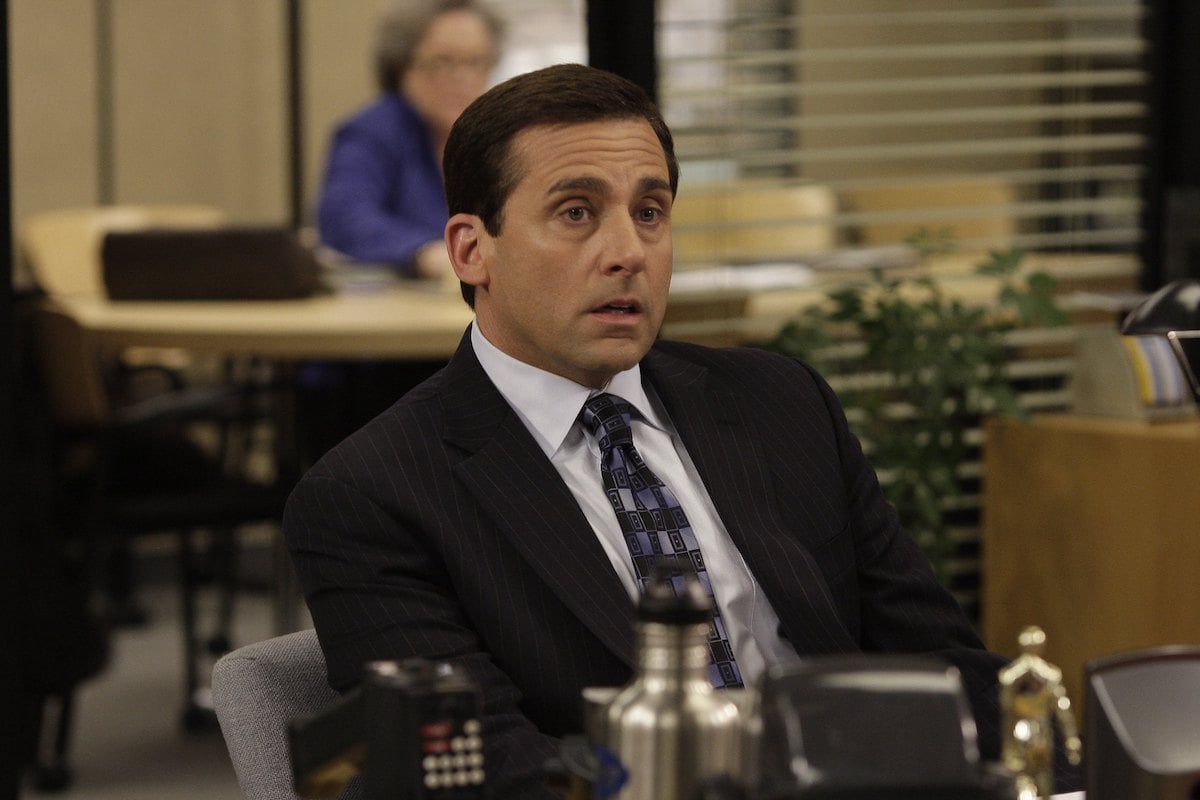 There were many funny actors who auditioned to play Michael Scott. Bob Odenkirk, Hank Azaria, and Martin Short were considered to play the offensive boss.
Carell stood out by not being familiar with the original show. He went into the audition not trying to replicate Ricky Gervais' character. Director Paul Feig also talked about how Michael Scott changed after they started filming.
"If you remember that was, sort of aside from the Olympics part of it, that was the episode that kind of started to turn everything," Feig said on the Office Ladies podcast. "Because that's where you know Steve's character started to become slightly more sympathetic."
There is a scene where Michael begins to cry in "Office Olympics" when he receives a medal. "And I remember just going like 'Oh my god, Steve that's so great like keep going with that.' And I think that was kind of the turning point where his character took that left turn from Ricky Gervais' character and became more sort of the lovable misfit who is trying too hard for everybody to like him," the director said.
Paul Rudd told Steve Carell to not do the show
Actors do turn to each other for career advice. But friends don't always give the best advice.
"I remember before I auditioned, I was talking to Paul Rudd and I told him I was going to audition for the American version of The Office. And he said, 'oh, don't do it. Bad, bad move, dude. I mean, it's never going to be as good.' Like what everybody was saying," Carell revealed on Brian Baumgartner's podcast An Oral History of The Office.
Carell isn't the first actor to say he had doubts in the project. Krasinski accidentally dissed there being an adaptation to creator Greg Daniels before he got the role.
John Krasinski almost ruined his chance to get on the show
Krasinski talked about auditioning for the role of Jim Halpert. He said he almost ruined his chance by also being negative about the show to Daniels.
"I love the British show so much and Americans have a tendency to just really screw these opportunities up. I don't know how I'll live with myself if they ruin it for me," Krasinski remembered telling a man.
"[H]e's like, 'My name's Greg Daniels, I'm the executive producer.' And I was like [vomit noise]. I actually threw up in my mouth," the actor said according to the Huffington Post.
The good thing is that interaction didn't stop him from playing Jim. It looks like the American cast was able to prove many people wrong.