'The Office': Rainn Wilson Admitted It's 'a Struggle Being Known as Dwight'
In many ways, landing a role in The Office was akin to winning the lottery. The casting process was extremely competitive and many talented actors didn't make the cut. Furthermore, as the show is thought of as one of the best TV comedies of all time, fans are still in love with the show and all its colorful characters e.g. Kevin Malone, Michael Scott, and Dwight Schrute. But there are some downsides to being cast in such an iconic show also.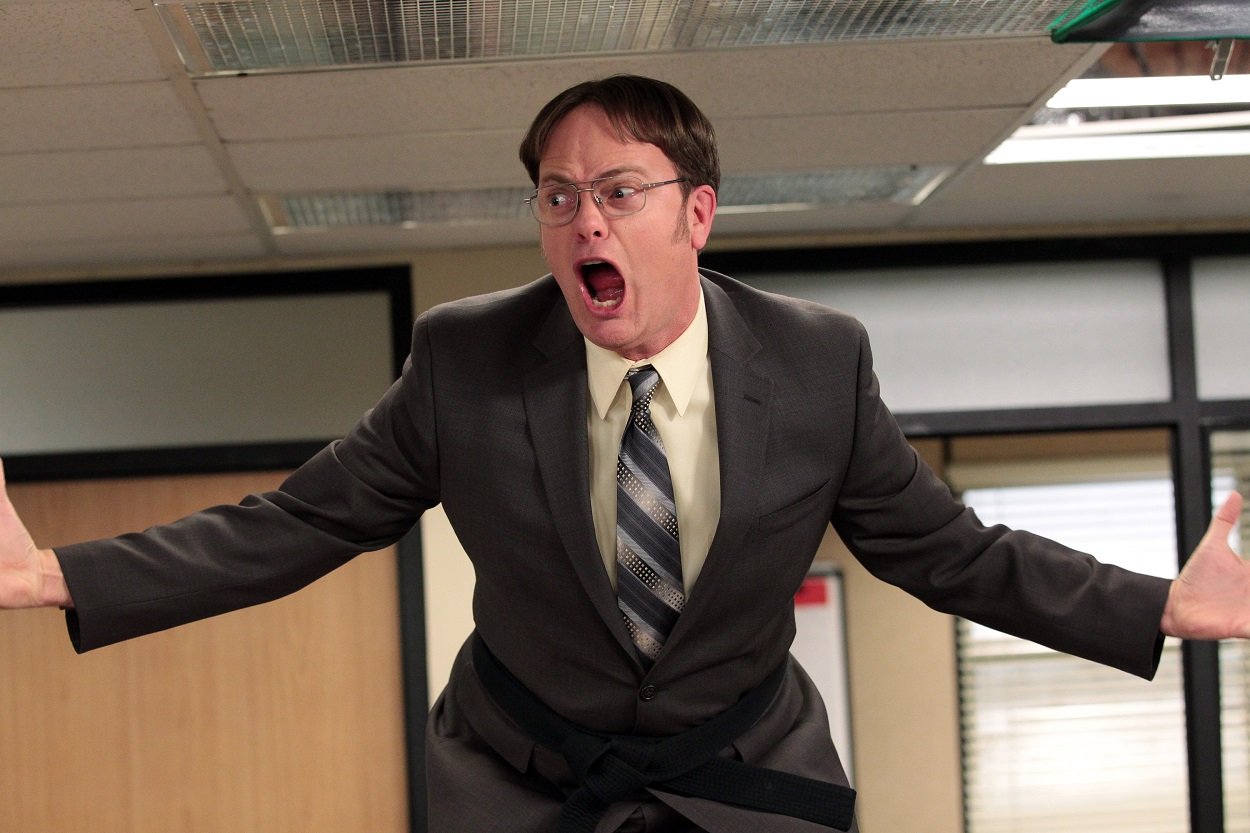 Most actors dream of roles that are fun and that allow them to make good money whilst working with warm and talented people and The Office was certainly the ultimate when it came to that. The cast got along beautifully and many of them are still in touch today. But being a part of such an iconic show for so many years can also lead to some drawbacks in the entertainment industry including being pigeonholed into a certain type of role.
Rainn Wilson on life after 'The Office'
One member of The Office that has had to contend with being typecast is Rainn Wilson. Wilson, of course, played the militant Dwight Schrute on the show. Because Dwight is so offbeat and strange, it's been a bit difficult for Wilson to distance himself from the character that made him a household name. In a 2018 interview with NPR, Wilson got candid about life after the show and trying to find roles post Dwight.
"It's a struggle," Wilson admitted when he was questioned about if he'd been typecast following his stint on The Office. "I'll be honest with you, it's a struggle being known as Dwight — playing an iconic character." Unlike some of his castmates, Wilson had been acting for over a decade prior to joining the show. Though he has an extensive acting resume, it's challenging for some people to see that he has the range to do other characters.
Wilson was typecast after playing his infamous character, Dwight
"I did theater for 10 years before I even came out to LA. In New York, and the regions, and tours, and Broadway, and off-Broadway," Wilson shared about life before his time on The Office. "I was doing experimental theater and Eugene O'Neill and Shakespeare and all kinds of different things. And then I stumbled into doing comic characters. But because Dwight was kind of broad and a little off-center, I think a lot of people in show biz think that's all I do and that's all I'm capable of doing. So it has been a bit of a struggle to try to educate people on some different facets of me as an actor."
Though Wilson has been typecast thanks to his infamous role, being on The Office certainly had its benefits. One of the biggest benefits is the financial stability that Wilson gained from the show. Thanks to portraying Dwight for nine years, Wilson has the money to be selective about the types of roles that he chooses to take on. This, of course, allows him to be more in control of the roles he accepts or rejects and helps him subvert parts that will pigeonhole him as an actor. While Wilson will likely always be known as Dwight in some capacity, we're sure his fans can wait to see what he'll do next.