'The Office': Rainn Wilson Says James Spader's Energy 'Didn't Fit' With the Rest of the Cast
After Steve Carell left The Office, James Spader replaced him as the one and only Robert California. While Robert wasn't the regional manager of Dunder Mifflin Scranton for long — he quickly awarded that role to Ed Helm's Andy Bernard — he stayed on for the entirety of season 8.
Rainn Wilson, who played wanna-be regional manager Dwight Schrute, says Spader's energy behind the scenes "didn't fit" with the rest of the cast for one reason.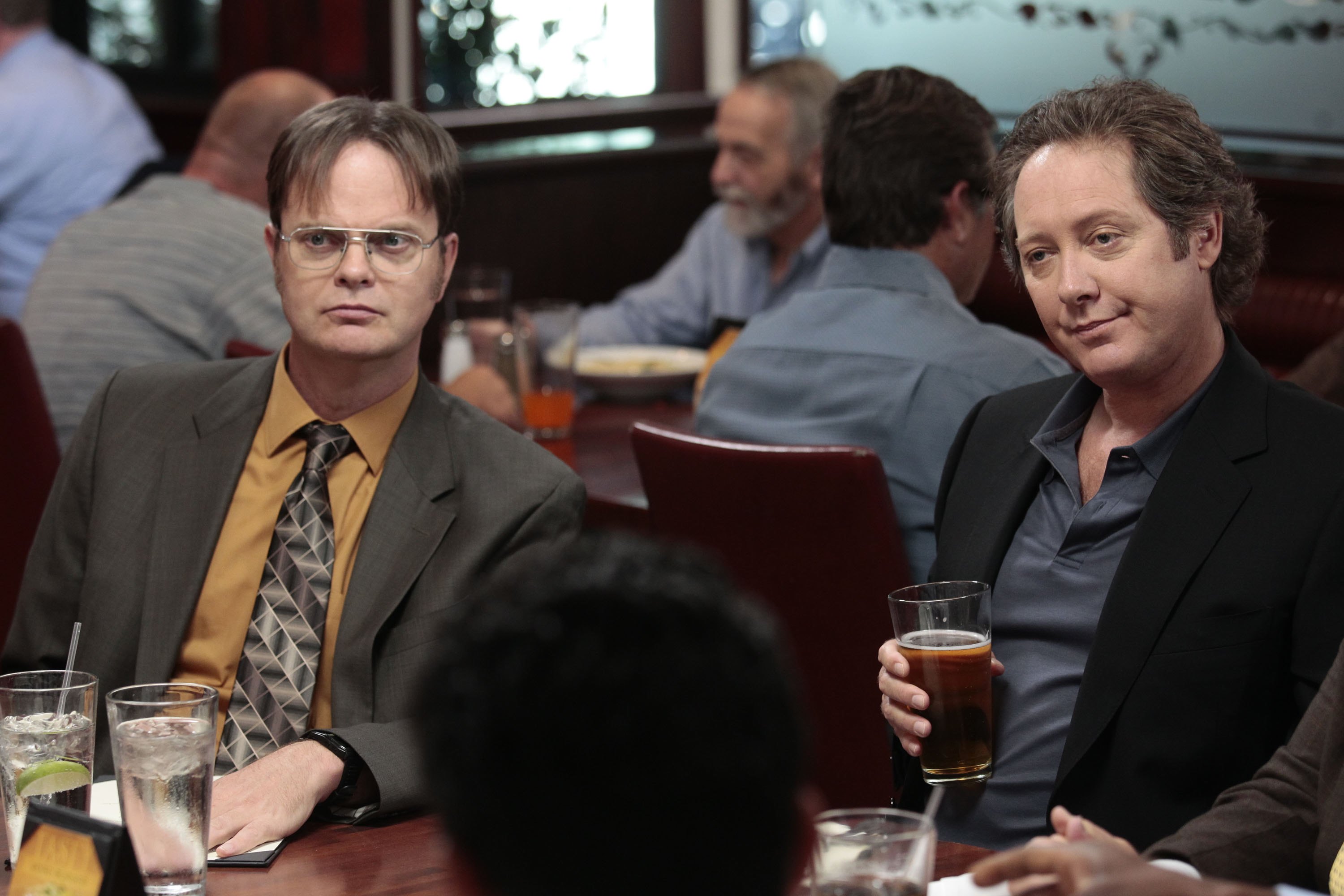 Michael Scott needed a replacement after season 7 of 'The Office'
For many fans, there will never be anyone quite as entertaining as Carell's Michael Scott. When Carell left the show in 2011, many fans thought The Office could never be the same. Fortunately, Carell left in the best way possible, and showrunners did right by fans and found an entertaining replacement regional manager for Dunder Mifflin's Scranton branch.
Steve Carell left 'The Office' as graciously as possible
Creator Greg Daniels claims he saw Carell's departure coming. As he explained on Office star Brian Baumgartner's podcast, An Oral History of The Office, there was a time when the entire cast was renewing their contracts. Carell was the only one who didn't.
"At that point, it was pretty clear [Steve wouldn't be coming back]," Daniels said. What's more, the networks couldn't negotiate a deal that would keep Carell around for the final two seasons of The Office.
"It made me so depressed how [the network] had blown something that they could have saved," Silverman said. "Steve said he would have come back, but they didn't even try," said editor Clare Scanlon.
James Spader brought a 'very different energy' to the set of 'The Office'
Baumgartner recalled when Spader joined the cast of The Office. At the time, Spader had just finished his run on Boston Legal.
Jenna Fischer, who played Pam Beesly on the series, recalled how Spader always wanted to rehearse his lines before shooting. Because he was joining a cast of actors who had worked together for eight seasons, no one else felt the need to rehearse.
"'Yeah, we stopped doing that season 3, James,'" Fischer joked on the podcast. Baumgartner pointed out how Spader's acting style didn't always jive with the way other cast members acted.
Wilson especially took notice of how Spader's style effected the cast.
Rainn Wilson says James Spader had trouble improvising on 'The Office'
Spader's first appearance was during the season 7 finale, "Search Committee," where Jim Halpert (John Krasinski), Toby Flenderson (Paul Lieberstein), and Gabe Lewis (Zach Woods) were tasked with finding Michael Scott's replacement.
"If you threw something in, it would completely throw [James]," Wilson said of Spader's ability to improvise. "He had no idea what would come next or how to get back to his line."
RELATED: 'The Office': Jenna Fischer Explains How Pam Beesly Really Feels About Dwight Schrute
"Spader is a great actor. He's one of the great character actors — he's so present and interesting and odd and deep-feeling, but just a very different skillset," Wilson continued. "His energy just didn't — and he's admitted that after the show — it just didn't fit." 
Joining a cast who had worked together for so long was undoubtedly a challenge for Spader. Still, he did make his skill set work, giving The Office fans laughs throughout his time on the show.