'The Office': Rashida Jones Was 'Crushed' When Ed Helms Became a Series Regular, Says She 'Always Felt Like a Guest Star'
Actor Rashida Jones, star of the Netflix series BlackAF, has had many regular TV gigs in the past. Her role on The Office is one that is cited most often. But she wasn't on the show for very long. Here's why Jones never quite felt like a member of the cast.
Rashida Jones portrayed Karen Filippelli on 'The Office'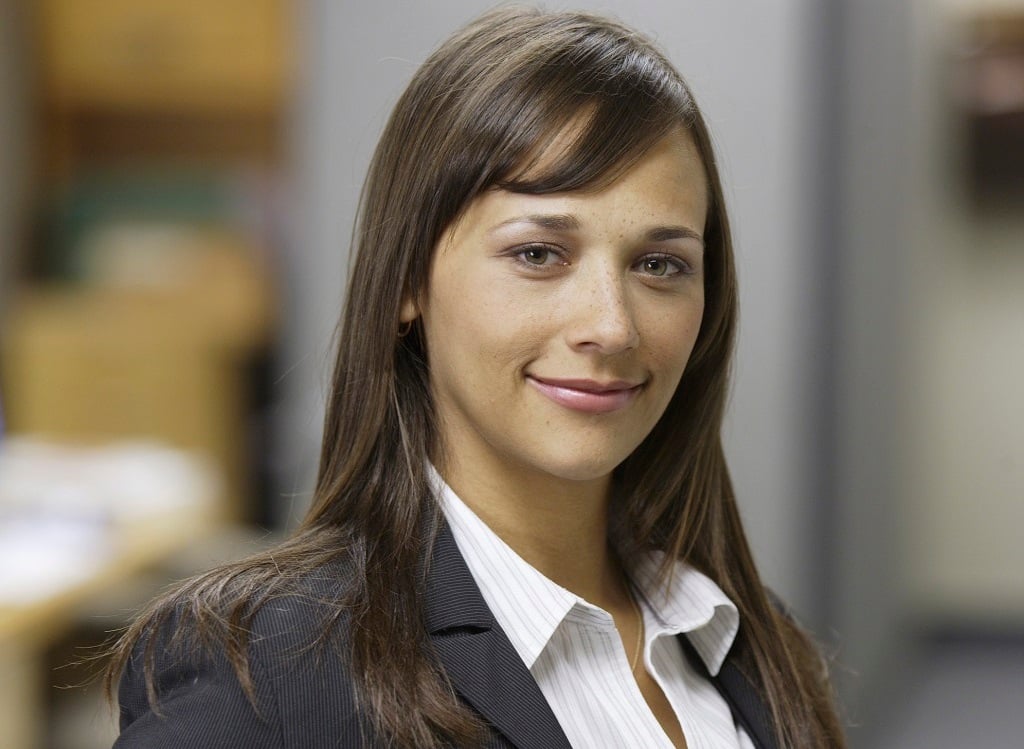 Jones began playing Karen Filippelli, an associate at the Stamford, Connecticut, office of Dunder Mifflin, in season 3.
Former Scranton employee Jim Halpert (John Krasinski) has transferred to the branch, and he and Karen begin dating. But their lives are interrupted when Stamford closes and both (along with other members of the team) are transferred to Scranton.
Karen and Jim continue to date throughout the season. However, Jim is still in love with Pam Beesly (Jenna Fischer), which becomes increasingly obvious. In the season finale, Karen and Jim vie for the same job at the corporate office, and offscreen Jim breaks up with her. He returns to Scranton and immediately asks Pam out on a date. They're together from then on.
Jones' character returned a couple of times
Like so many in The Office universe, Karen didn't completely disappear. Jones is seen briefly in the season 4 premiere at the Scranton office following the breakup. But she's gone just as fast. It's revealed a few episodes later, in "Branch Wars," that she's now the regional manager of the Utica, New York, office.
In season 5, Karen is shown once again. She's still working in Utica. Pam and Michael Scott (Steve Carell) visit the branch in the episode "Lecture Circuit." Karen is revealed to be married and pregnant, and she and Pam are able to mend fences, closing the chapter on the character.
Jones says she 'felt like a guest star' on 'The Office'
Most shows categorize their actors in three ways: main cast, recurring cast, and guest cast. However, The Office was a bit unique on this front. Many who you might have thought were part of the main cast were actually considered "starring cast." While Jones was in nearly every episode of season 3, she was never part of the main cast.
Apparently, this was reflected in how she felt on set. "I always felt like a guest star on The Office," she said in an interview with The Off Camera Show. "Everybody was so nice to me, but I always felt like a guest star. I never felt, like, comfortable. I knew because I was like the small point of a love triangle that I would eventually just have to be sacrificed."
Jones was 'pretty crushed' when Ed Helms was promoted
Ed Helms, who played Andy Bernard, started at the same time as Jones, also as a Stamford employee who is transferred to Scranton. He was credited as a starring cast member in seasons 3 to 5 and then promoted to the main cast for the rest of the series run.
Jones said she and Helms "spent a ton of time together" when they both joined the cast. But it was tough for her when he was bumped up on the call sheet.
"I knew it was going to happen because there was emotionally nowhere else to go with my character. But I was pretty crushed," Jones added.
Jones went on to star in 'Parks and Recreation'
However, it all worked out for the best. When The Office writer Mike Schur and creator Greg Daniels teamed up to create a new show, Parks and Recreation, they thought of Jones for the role of Ann Perkins. And the rest is history. Though she left Parks and Rec in season 6, Jones returned, along with the rest of the main cast, for a coronavirus special episode in April 2020.