'The Office': Rashida Jones Thought Fans Would Hate Her After a Karen and Jim Scene, But It Never Made the Cut
The Office fans collectively screamed when Jim Halpert (John Krasinski) started dating Karen Filippelli (Rashida Jones) after things didn't fully blossom with Pam Beesly (Jenna Fischer). For the first three seasons, viewers wanted to see Jim and Pam together. So naturally, Jones had concerns about fan reactions to Karen and Jim's relationship early on. Then recently, Angela Kinsey — who played Angela Martin on The Office —  revealed Jones thought fans would hate her after a Jim and Karen scene from season 3. But luckily, the moment is now lost in the abyss.
Rashida Jones played Karen Filippelli on 'The Office'
Karen was first introduced in The Office Season 3 when Jim transferred to Dunder Mifflin's Stamford branch. The pair had a few brief moments together and fans were aware Karen had a crush on Jim. But when Stamford and Scranton merged, the couple got together, leaving Pam behind.
Of course, we know how the story ends. Eventually, Karen and Jim broke up. Then Jim and Pam got engaged and lived out their happily ever after. Nonetheless, Jones admitted she was under a great deal of stress when she started playing Karen on The Office. 
"I had anxiety and insomnia for the three weeks before my season aired," Jones told The Hollywood Reporter in 2013. "I was sure people would come and egg my house for getting in between Pam and Jim."
Angela Kinsey says Rashida Jones was she was afraid 'The Office' fans would hate her a 'sloppy makeout' between Jim and Karen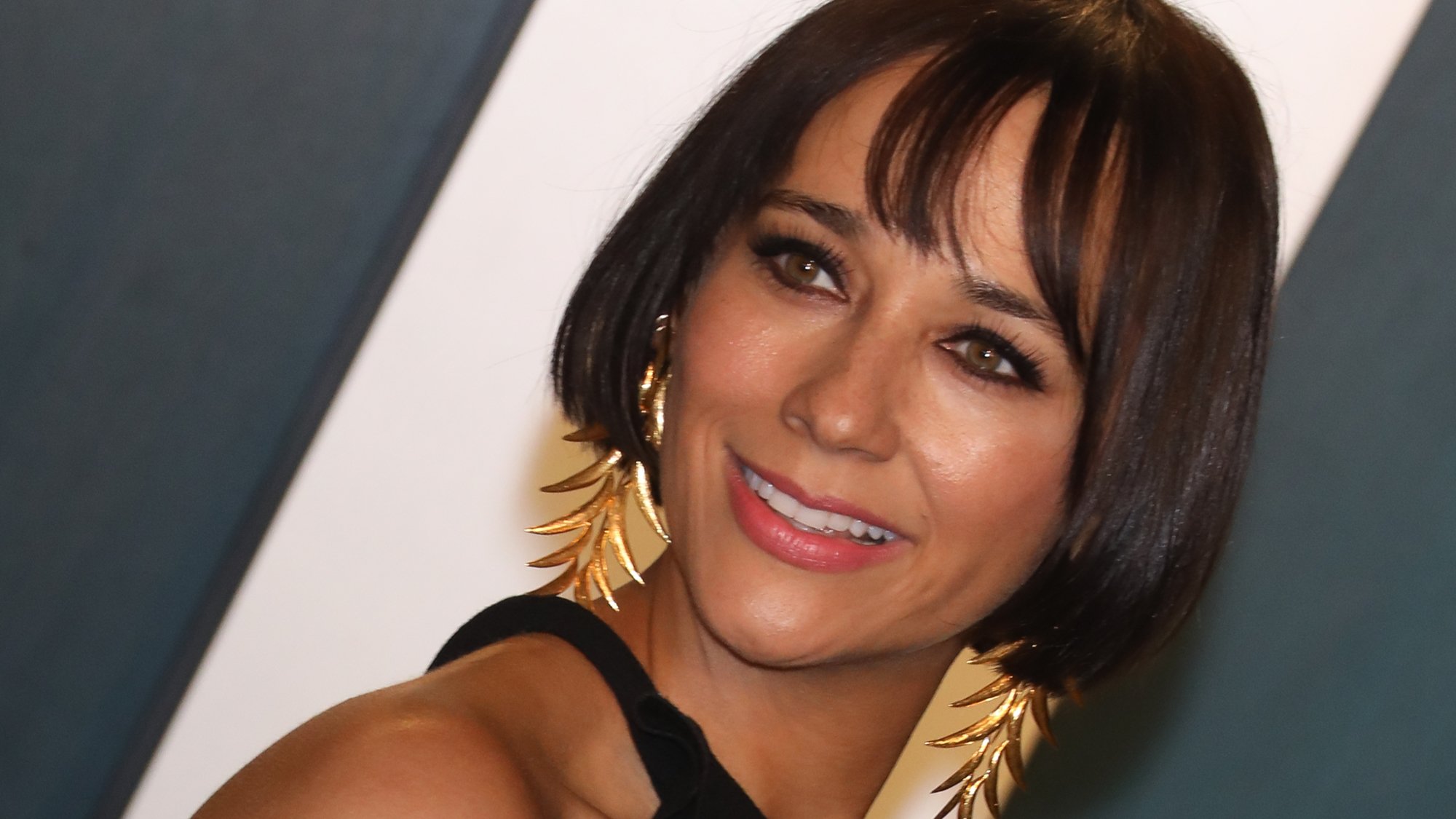 On the Office Ladies podcast published on June 30, hosts Fischer and Kinsey spoke to Mindy Kaling about The Office Season 3 episode titled "Diwali." The former castmates reminisced over their time together. Then at one point, Kinsey revealed they filmed a number of scenes that never made it into the final cut — or the deleted scenes.
"I got the DVD boxset and I watched the deleted scenes and there are so many scenes at Stamford that never made it in," Kinsey said, taking note of Ursula Burton's character, Hannah, who breastfed in front of Jim and made him uncomfortable. 
Kinsey also brought up Jones, who was worried about one particular Jim and Karen scene from "Diwali." However, it didn't end up in the episode. 
"I was texting with Rashida and she was like, 'This was the episode I was so worried everyone was going to hate me because Jim and Karen have this sloppy makeout out in the parking lot. Like a tipsy makeout,'" Kinsey said. "It's not in the deleted scenes. It didn't even make that cut."
Fischer then confirmed the scene in question. But she questioned whether it was ever filmed for The Office. 
"It was in the shooting draft. Did Rashida end up shooting that?" Fischer said. "I have the shooting draft from this episode. I went back and I read it and I was like, 'Wait, Jim and Karen kiss? They're kissing? Why are they making out?' But then it's nowhere in the episode and it's not in the deleted scenes."
In all honesty, a big makeout session between Jim and Karen in The Office episode raises some eyebrows. At the time, Jim and Karen weren't officially together. However, the Stamford branch did get wasted and Karen did drive Jim home that night. Nevertheless, Kaling had an explanation for why the scene disappeared.
"Even though I was the writer on the set for the episode, I have zero memory of that," she said. "But I will say that one thing we used to do a lot was to write scripts that advanced story. And then, when we noticed we only had 21-and-a-half minutes to air an episode, a little went such a long way."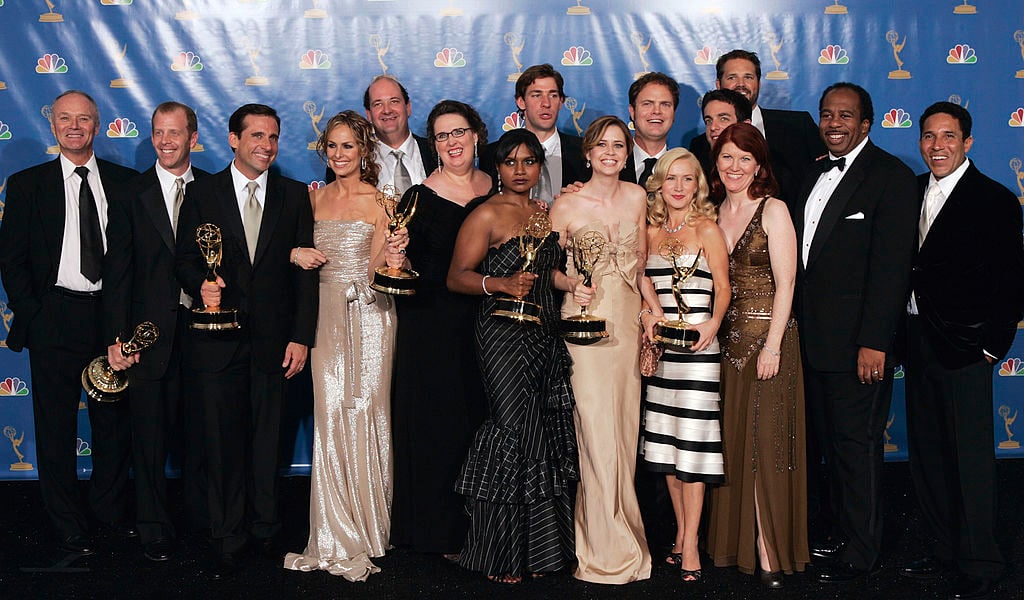 Kaling then explained The Office team would "pull back" when it came to certain romantic storylines, including Jim and Pam. "For so much of the show, in terms of romance, it was always like less is more," she said. "Whereas for comedy, it was like, 'Let's hoist up Tony Gardner onto the table.'"
Fischer also claimed the show would do the same with arguments. "There were some scenes where we would get into fights in certain episodes and then they would pull back on those, too," she said. "They would make them smaller."
Whether or not you're itching to see Jim and Karen's deleted scene from The Office, it's clear there is so much content viewers haven't seen. Now, will we ever get to experience it? The world may never know.
Check out Showbiz Cheat Sheet on Facebook!