'The Office' Reboot? NBC Reportedly Considering It
Fans of 'The Office' have been waiting for a reboot of the show but to no avail. Now, the NBCUniversal bosses say that if show producer Greg Daniels agrees, they will go ahead with it.
In the list of TV cast reunions and reboots, there feature several popular shows like Friends, Parks and Recreation, Veep, etc., but the name of the documentary-style comedy The Office is still missing. For The Office fans, this is a soft spot. But all hope is not lost for the Dunder Mifflin crew to come together.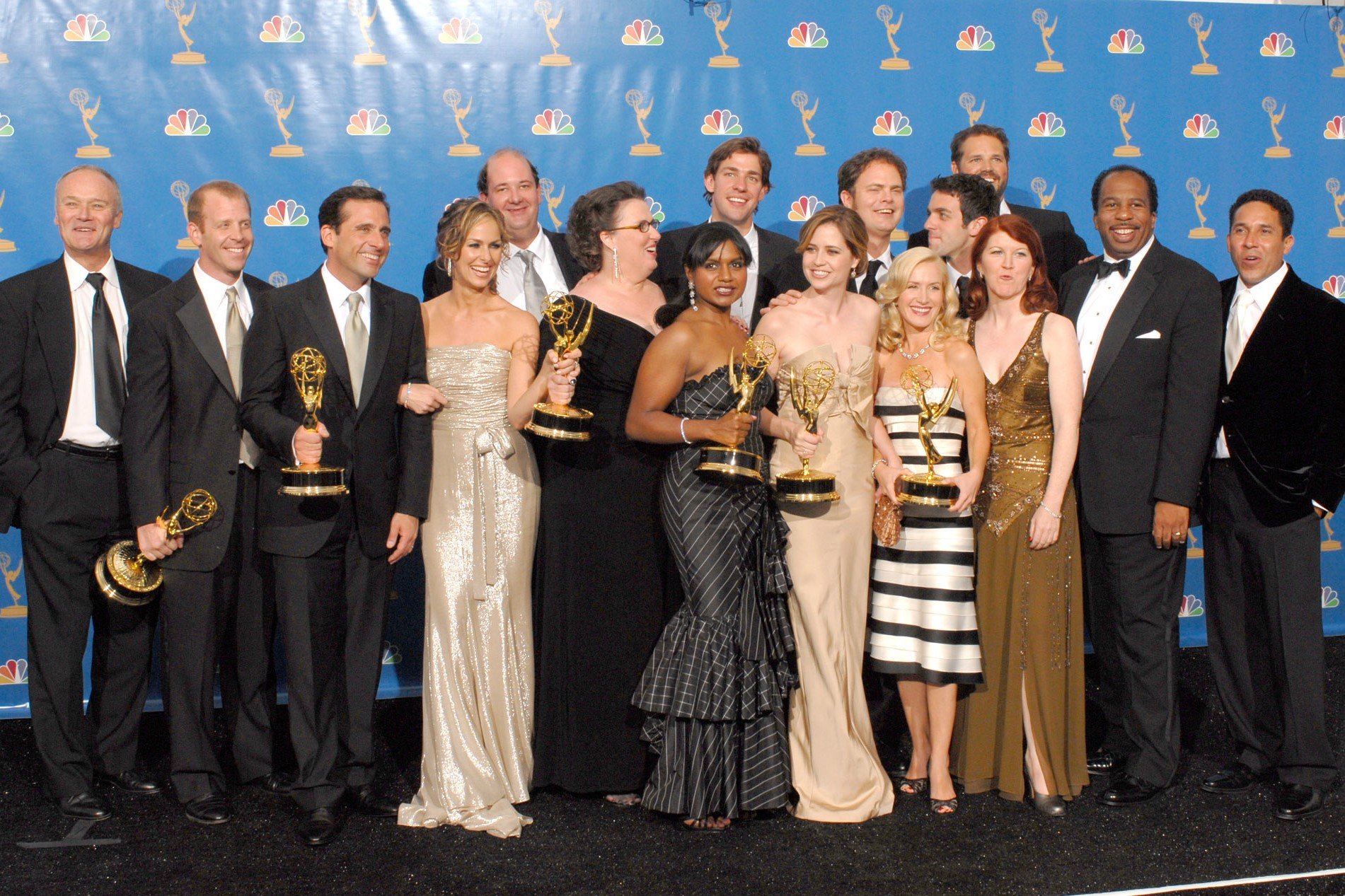 NBC says yes if Greg Daniels says yes
At the Edinburgh International TV  Festival, the Chairman of Entertainment Content at NBCUniversal Television and Streaming, Susan Rovner told Deadline that a lot of it depended on the developer of the American adaptation of the show, Greg Daniels.
While first Rovner said that she did not want to comment on the possibility of The Office reboot, she later added that Daniels had to make that call. 
"Whenever Greg Daniels wants to do one,  we're standing by," she said.  
Earlier this year, another NBCUniversal executive had told Deadline that they wanted the company to an Office reboot. 
When Netflix sold the rights of The Office to its producing company's streaming service, Peacock, for a whopping $500M, many suspected that this deal was a sign. A sign that NBCUniversal might have a reboot or a cast reunion in the pipeline. But so far, nothing has been confirmed.
What does Greg Daniels think about 'The Office' reboot?
In an interview with Collider this year, Daniels who is an executive producer on Upload and Space Force, clarified that no reboot was in active development. But he gave a ray of hope when he admitted that it could happen in the future.
"It's not impossible for sure. I would want to be involved, and I've got two other shows I'm working on right now," Daniels said.
Further, it's not just the creators and producers but the stellar cast of the show that made it successful. While many of the cast members, over the years, have said yes to doing a reboot, Steve Carell, who played Michael Scott, the manager of the Dunder Mifflin branch in Scranton, has not been keen on reprising his role. 
In an interview with Collider last year, he said that the show wouldn't be the same thing as it was when it was made from 2005 to 2013.
"I think most folks would want it to be the same thing, but it wouldn't be. Ultimately, I think it's maybe best to leave well enough alone and just let it exist as what it was," Carell said.
Carell, who left the show after seven seasons, clarified that he loved the show and he had a great time when he was on it.
"It was the most exciting time and all of those people are my friends. We all love it. It was a special thing before people thought it was a special thing," Carell said. "It was special to us before other people started feeling that way. But no."
But there are other ways of revisiting 'The Office'
Obviously, the easiest option is to rewatch the show on NBC Universal's streaming service, Peacock. But there are other options available as well.
If you're into podcasts, Jenna Fischer, who played Pam, and Angela Kinsey, who played Angela on the show have an Office Ladies podcast during which they rewatch the series. Kevin from The Office or Brian Baumgartner in real life also has two podcasts about the show: An Oral History of The Office and The Office Deep Dive with Brian Baumgartner.
These means can definitely keep the fans occupied until it is decided and announced if an Office reboot is happening.