'The Office': Ricky Gervais' Failed Career as a Pop Star in Seona Dancing 'Was Over so Quickly'
Ricky Gervais is a comedian, writer, actor, producer, and director. But before he became the boss in the British version of The Office, Gervais was in the band Seona Dancing sporting eye shadow and a mullet.
Sadly, Gervais' band didn't have a lengthy career in the music industry. According to Gervais, that time in his life was "over so quickly."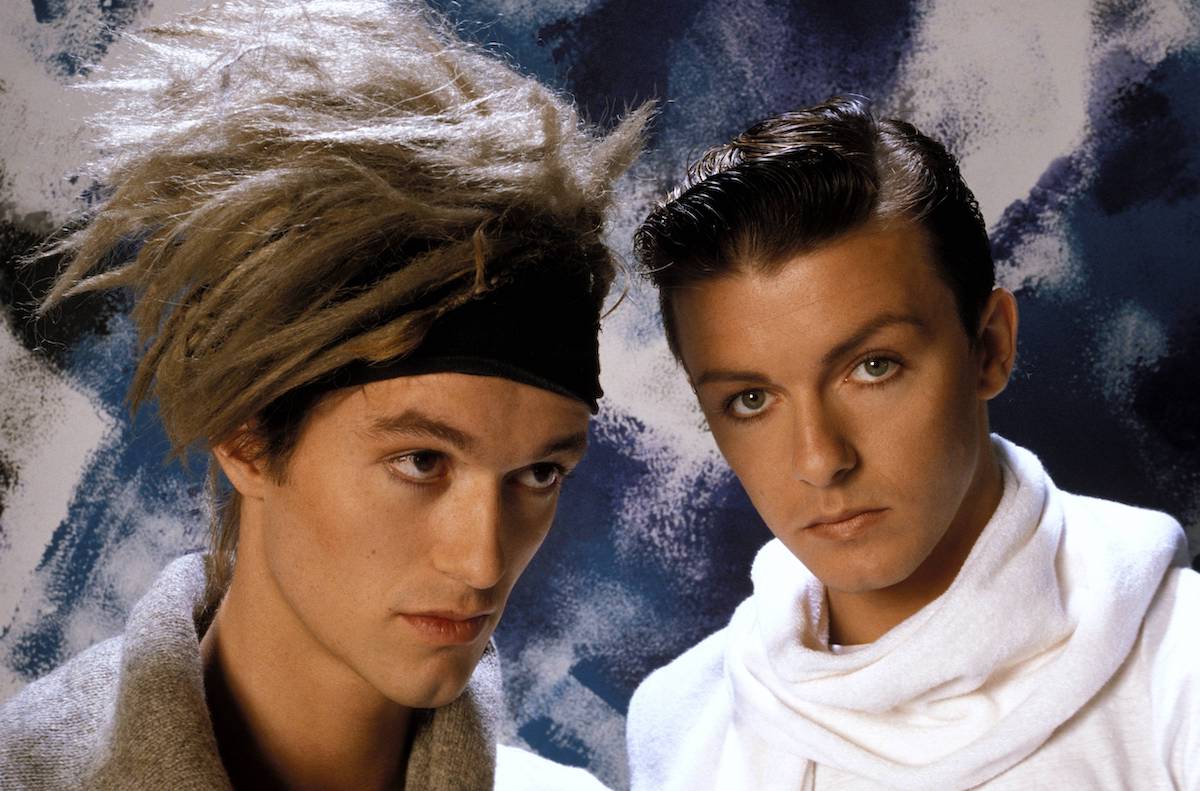 'The Office' co-creator was an '80s pop star in the band Seona Dancing 
Gervais formed Seona Dancing with his friend Bill Macrae in June 1982 during their final year at University College London. He was 22-years-old when he began singing songs about heartbreak and hope. Gervais' collaborator and bandmate played the keyboards. 
Seona Dancing only has two singles: "More to Lose" and "Bitter Heart." They made a few television appearances during the height of their career, but after being likened to a "rip-off David Bowie," Seona Dancing disbanded in 1984. Ironically, their single "More to Lose" was a "teen anthem in the Philippines" in 1985 (via Time).
Seona Dancing never got enough credit for their music 
As reported by Time, a Manila-based DJ would frequently play "More to Lose" by Seona Dancing on 99.5 RT. But when the DJ announced the song, they referred to it as "Fade" by a band called Medium. Other times the DJ would introduce the song as "Medium" by Fade. 
There was a method to this DJ's madness. By misattributing the song, the DJ thought rival stations wouldn't be able to find it and play it themselves.
But in reality, this DJ was playing Seona Dancing's "More to Lose" without crediting the band. The song still managed to become a hit in the Philippines, but Seona Dancing never got much credit for their talent. 
What does Ricky Gervais' bandmate Bill Macrae do now? 
Many people know Gervais went on to become a successful comedy actor. But what about Gervais' former bandmate? In 2014, Jimmy Kimmel asked Gervais about Macrae. He replied: "I hope he got fat, too."
Frustrated by the lack of information online, a fan on Reddit set out to find Macrae in 2015. After hitting a dead end, they allegedly hired a detective to find Macrae and sent him a letter. Whether the former Seona Dancing member replied or not remains unknown. 
Being a one-hit-wonder was 'over so quickly' for Ricky Gervais
During a 2014 interview with the Philippine Daily Inquirer, Gervais addressed his career in music. His first comment was how he was asked about Seona Dancing "for 30 years." 
"Yeah, in one country, I was a big (pop) star," Gervais added. "Yay! It was over so quickly." 
In a more recent interview with Office actor Brian Baumgartner, Gervais opened up about his past endeavors in music. "I tried to become a pop star and failed miserably," he told Baumgartner on his podcast The Office Deep Dive. "My mistake was wanting to be a pop star, and I should have wanted to be a songwriter." 
Ricky Gervais is proud to be connected to 'The Office'
When The Office released in the United Kingdom, Gervais figured out what he was meant to do in the entertainment industry. "If I'm going to be famous, it [had] better be for something I'm proud of," Gervais said. 
"Writing The Office, that was the first time I really tried my hardest and it was a great feeling," he added. "I don't think you can have success without hard work."