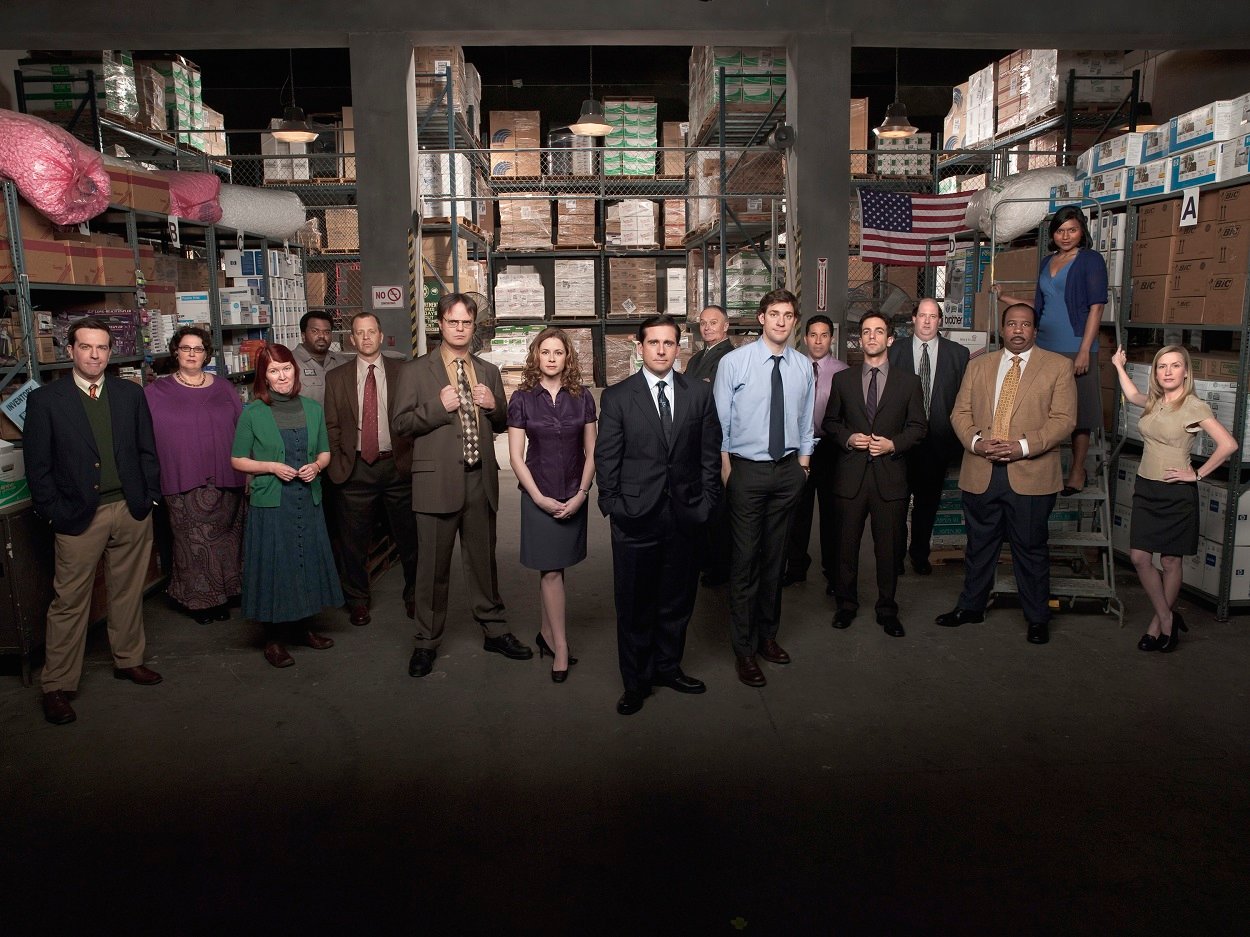 'The Office': 1 Scene Is Responsible for Saving Lives in Real Life
'The Office' season 5 episode 'Stress Relief' included a scene where the employees learn about CPR. The scene is credited with really saving lives as people have recalled the advice to apply compressions to the tune of the song 'Stayin' Alive.' Co-stars Angela Kinsey and Jenna Fischer explain how the scene made an impact.
One episode of The Office proved to be educational and even saved lives in real life, according to Office Ladies podcast hosts Jenna Fischer and Angela Kinsey. The two discussed the CPR training scene in a season 5 episode that has literally been a lifesaver.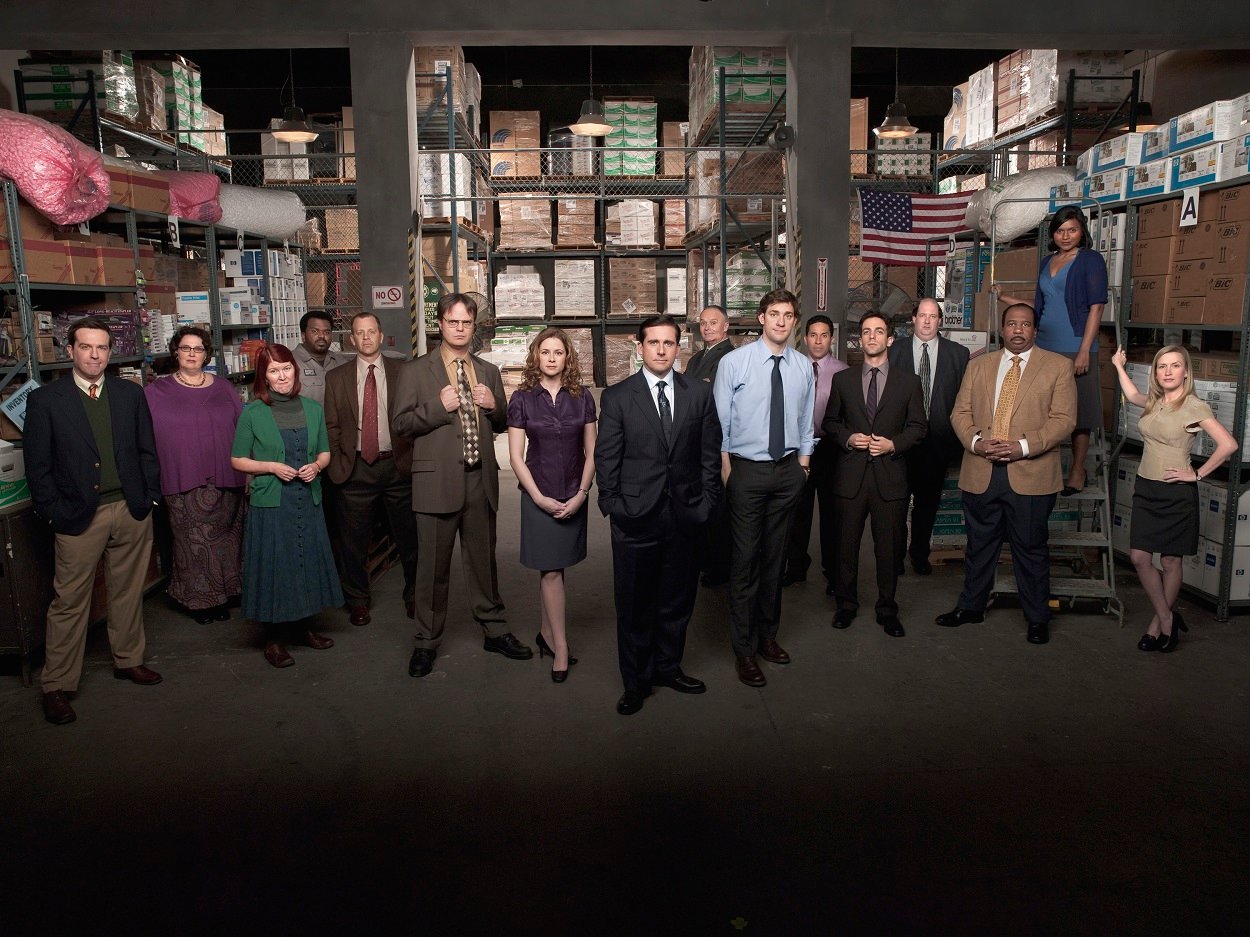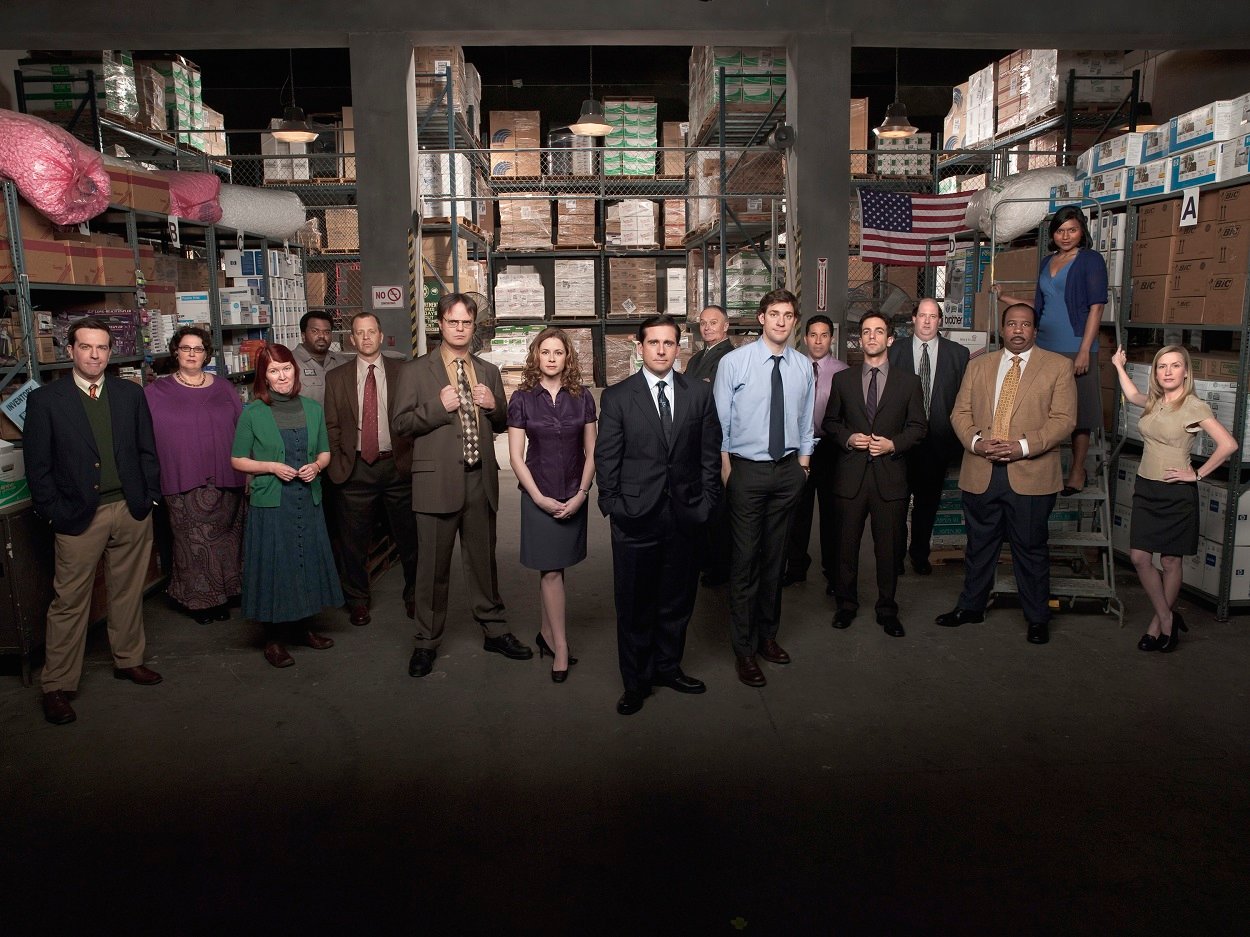 During the Sept. 8 episode of the Office Ladies podcast, Fischer and Kinsey discussed The Office Season 5 episode titled "Stress Relief." The episode begins with a chaotic cold open, in which Dwight conducts a fire safety drill by setting a small fire and sending the employees into a panic. Stanley suffers a heart attack after Dwight reveals it was a drill.
Since Michael didn't know how to perform CPR, he has an American Red Cross instructor come to teach everyone in the office. "Michael is determined to make sure that we all know what to do should Stanley ever have another heart attack," Fischer said of the scene. "He's asked us all to come into the conference room for a CPR class."
The instructor tells Michael to give compressions at one hundred beats per minute and a good trick is to pump to the song "Stayin' Alive." He initially confuses the song with "I Will Survive," but once he gets the right tune and starts singing, Andy joins in, and Kelly dances along. The CPR instruction takes a back seat.
A fan asked the podcast hosts if the scene was improvised and Fischer confirmed, "This whole thing, all the singing and the dancing, it was all scripted. And we followed this scene pretty much as written."
It turns out the scene was instrumental in saving lives in the real world, as Fischer said that writer Jen Celotta pitched the idea and was careful in making sure she had the details of the CPR technique correct.
"This whole 'Stayin' Alive' CPR idea came from her. She said that she had heard it was true," Fischer shared. "She looked it up and cross-checked it. She said she cross-checked it again because she didn't want to put it on TV unless it was true."
"Since this 'Stress Relief' episode aired, people have used this CPR technique to save lives," Fischer confirmed. 
Kinsey said that was true, noting, "Jen shared with us that she heard about a guy pulling a woman out of a car and doing CPR to the tune of 'Stayin Alive' because of this episode. I looked it up. It's true."
The actor went on to explain how The Office scene really did save lives. "In January of 2019, Rolling Stone ran this story: A scene from The Office that dealt with the first aid technique is credited to helping save a life after an Arizona man, despite having no CPR training, managed to resuscitate a woman in medical distress. His name, interestingly enough, is Cross Scott."
She continued, "So he found an unconscious woman behind the wheel of her car that was rolling down a dirt road… He smashed the window, got her out. And then he's quoted as saying, 'I've never prepared myself for CPR in my life. I had no idea what I was doing.'"
He had seen the episode of The Office, however, and was able to do the chest compressions to "Stayin' Alive."
"They reached out to Courtney Slanacre, executive director of the Red Cross Southern Arizona chapter, and she told the Daily Star that if you don't do CPR, the victim will die," Kinsey noted. "And Courtney confirmed that 'Stayin Alive' is, in fact, the correct rhythm for chest compressions."
Kinsey also shared how the Today show reported on a dad who was able to do the chest compressions to "Stayin' Alive" to save his four-year-old daughter who collapsed while she was playing tag.
"And he's quoted as saying, 'When I was trying to think about what to do about CPR, my mind literally went to that episode of The Office where they are doing CPR training and doing the compressions to the beat of Stayin' Alive,'" she explained.