'The Office': Was the Show Filmed in Scranton?
Scranton is very important to The Office. That's where the main characters live and work. Some of them like Jim (John Krasinski) want to escape it to pursue bigger dreams, but most of the characters are pretty happy to live in the city. Did the show actually film in Scranton? Here is everything Showbiz Cheat Sheet knows about the filming locations.
'The Office' took place in Scranton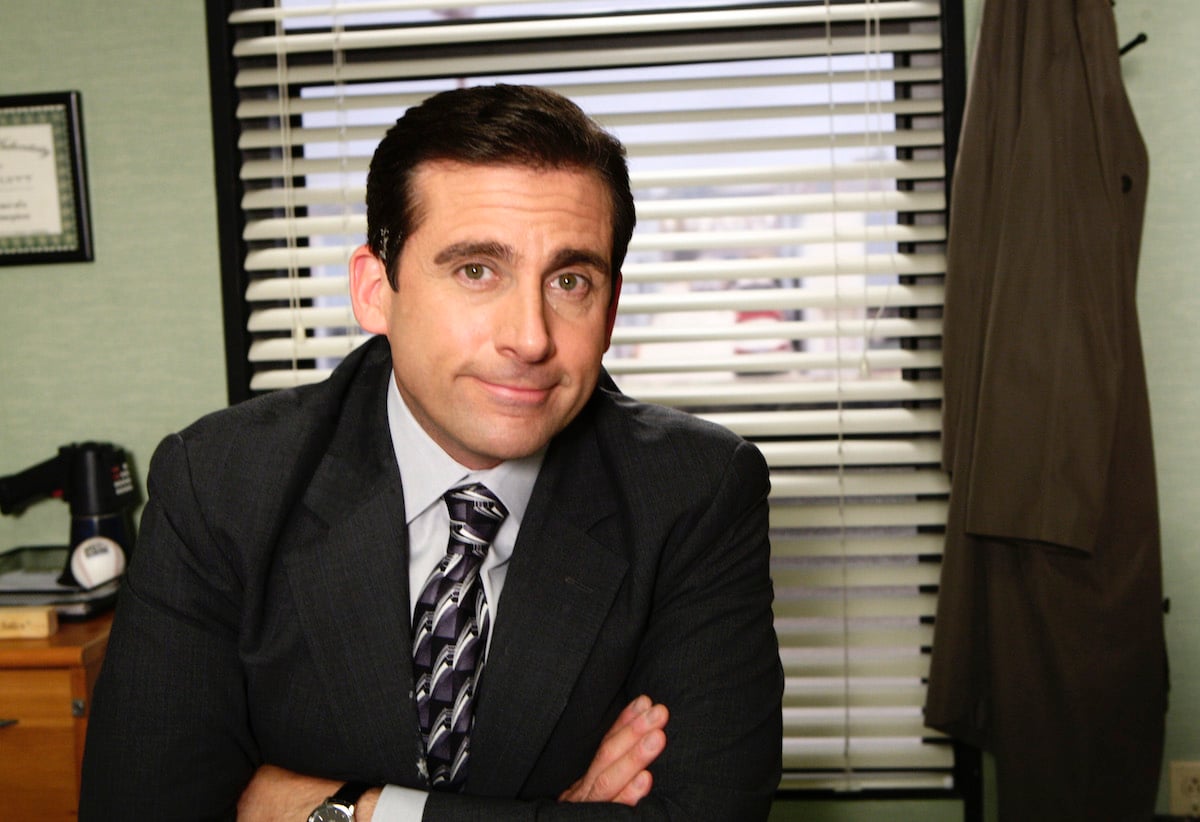 The sitcom started in 2005 and it followed the employees of a paper company called Dunder Mifflin. Michael Scott (Steve Carell) started off being the regional manager for the Scranton, Pennsylvania office.
He often makes inappropriate jokes, but the audience eventually learns that he's genuinely good at his job. He's a great salesman and wants his employees to be his friends. The world of the show eventually gets bigger.
Jim later leaves Scranton to work at a branch in Stamford, Connecticut. We also know there is a New York location for the corporate office. We've seen Michael, Jim, and more people show up there in hopes to get promoted. 
However, most of the show takes place in Scranton. But fans might wonder if it actually was filmed there.
Was the Show Filmed in Scranton?
The opening credits of The Office shows places in Scranton along with a welcome sign for the city. But the show was really filmed in California. Jenna Fischer, who played Pam Beesly, talked about this on her podcast, Office Ladies.
A fan noticed a palm tree behind the cast in a scene where they were in a parking lot. "We did not shoot this show in Scranton," Fischer said. "We shot this in Southern California. And we tried to remove all of our palm trees in post, but we did not always get them."
Krasinski did help make the opening credits by going to Scranton and taking footage of that welcome sign. He also got the stoplight downtown, and the producers decided to use it according to Bustle.
Where is the office building located in Scranton?
This sadly means the office building isn't actually located in Scranton. The address is 1725 Slough Avenue, but this is just a reference to the original show with "Slough" being the name of the town for the British series.
The show did make the effort to make references to Scranton. Alfredo's Pizza Café, Chili's, Cooper's Seafood, Electric City signs, and more are either seen or mentioned on the show. These are all things that are really found in Scranton, according to Mental Floss. The show did film elsewhere on rare occasions. Michael went to New York City in the episode, "Valentine's Day." He is seen at Rockefeller Center, Times Square and eats at Sbarro. So it sounds like the production tried to hide the fact that The Office was filmed in California, but also included some real footage from there to start each episode.