'The Office' Asked a 'Simpsons' Writer to Play Michael Scott Before They Cast Steve Carell
Doing an American remake of The Office required NBC to find a star as major as Ricky Gervais. Steve Carell ultimately fit the bill as American The Office manager Michael Scott. Before they found Carell, Nick Offerman auditioned. The Office's Rainn Wilson auditioned for Michael before he was cast as Dwight. But, creator Greg Daniels asked a writer on The Simpsons to audition too.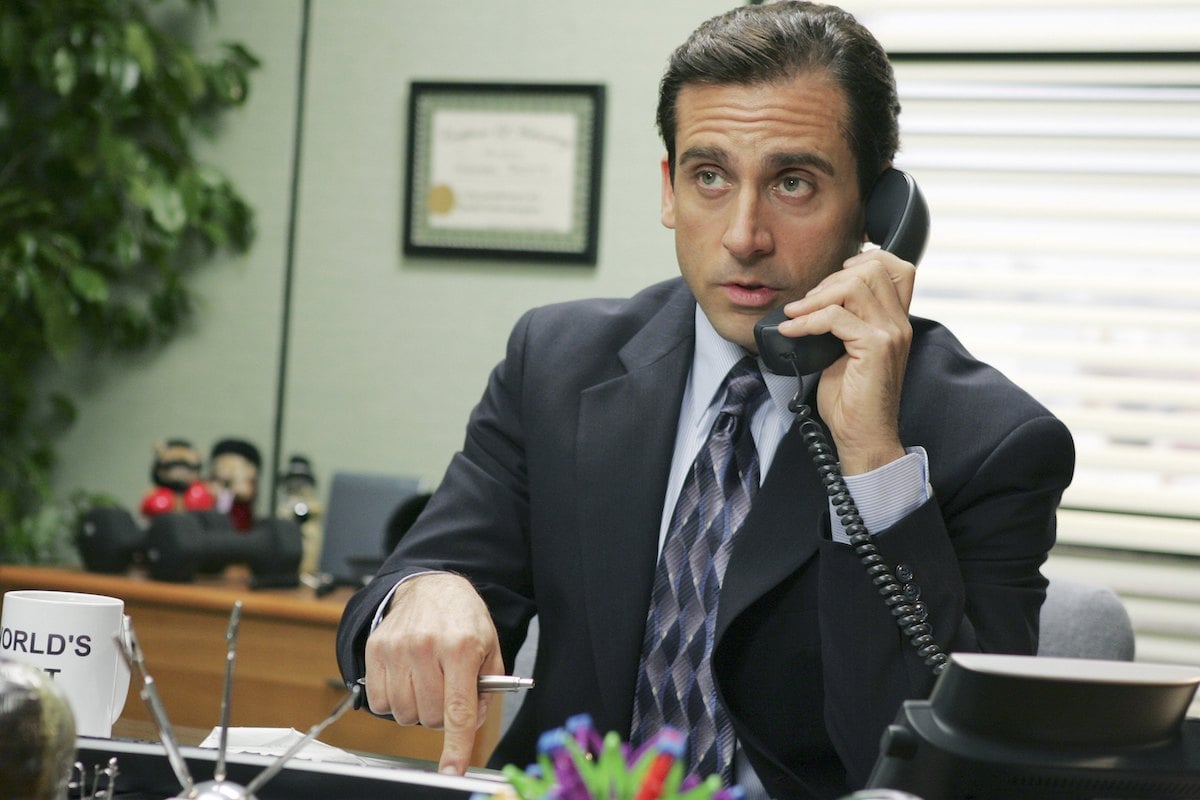 Mike Reiss told the story of his Michael Scott The Office audition on the June 2, 2021 episode of the Hollywood & Levine podcast. Reiss wrote episodes of The Simpsons in the '90s as well as The Simpsons Movie, and has been a producer of all seasons.
Mike Reiss had no intention of playing Michael Scott in 'The Office'
Reiss was already a fan of the original The Office. He was apprehensive about an American remake, and wasn't vying for an acting career either. 
"I remember reading in the paper and going, 'Good luck with that. Here's the most beloved British sitcom and we're going to do an American version of it? Good luck on that,'" Reiss said on Hollywood & Levine. "Then I guess I was working on The Simpsons Movie and I get a call from Greg Daniels who I haven't seen in 10 years. I thought if he wants me to help him write The Office, I'm not going to do it. What he said is, 'Will you come in and audition for the lead in The Office?' For what became the Steve Carell part."
'The Simpsons' staff convinced Mike Reiss to audition for 'The Office'
Reiss found it telling that Daniels expanded the Michael Scott casting call for The Office beyond established actors. Obviously, Carell would come off the heels of The Daily Show and Anchorman eventually.
"He was so desperate he'd run through every actor in town and now was just going to just funny people he knew," Reiss said. "So he had me come in and audition, a very funny writer named Chuck Tathem I think came in and auditioned. I never acted in my life. I didn't want to act. In fact, I told the writers on The Simpsons Movie, 'I just got this offer, I'm going to turn it down.'"
It was Reiss's colleagues on The Simpsons who encouraged him to at least show up for the audition.
"They said, 'No, you've got to do it' which just shows you, writers have a much lower opinion of themselves than actors," Reiss said. "If I called Robert De Niro and said, 'You wanna come in and pitch a script for Parks and Rec?' He'd say, 'F*** you' but you ask a writer to audition to act it's like you've got to do it."
The audition was embarrassing
Reiss still recalls his Michael Scott audition for The Office with shame. It was not his finest hour, nor was it The Office's.
"I've never acted in my life and never wanted to," Reiss said. "I'm rehearsing the lines with my wife and I can see from her face not just 'he's terrible,' but 'I married a fool.' She looked so disappointed in me. I go in to audition and I see real name actors are sitting there in the waiting room to audition for this part. And I go in and audition and I'm getting these pity laughs out of Greg Daniels but I see the casting people looking at each other like, 'Who is this and how did he get in here?'"
Reiss can laugh about it now. He did Daniels a favor and it all worked out for The Office. Perhaps he showed what Michael Scott shouldn't be.
"So that was it," Reiss said. "Except for being terrible, I could've had the lead in The Office."