'The Office': Some Fans Hated Jan Levinson and Melora Hardin Thinks They Were Wrong
'The Office' showed Jan Levinson spiral out of control. This is why Melora Hardin still defends the character.
Some characters weren't popular on The Office. One of them was Jan Levinson (Melora Hardin). Hardin explained why she thinks people are wrong to hate the former boss.
Jan Levinson ruined her career and relationships on 'The Office'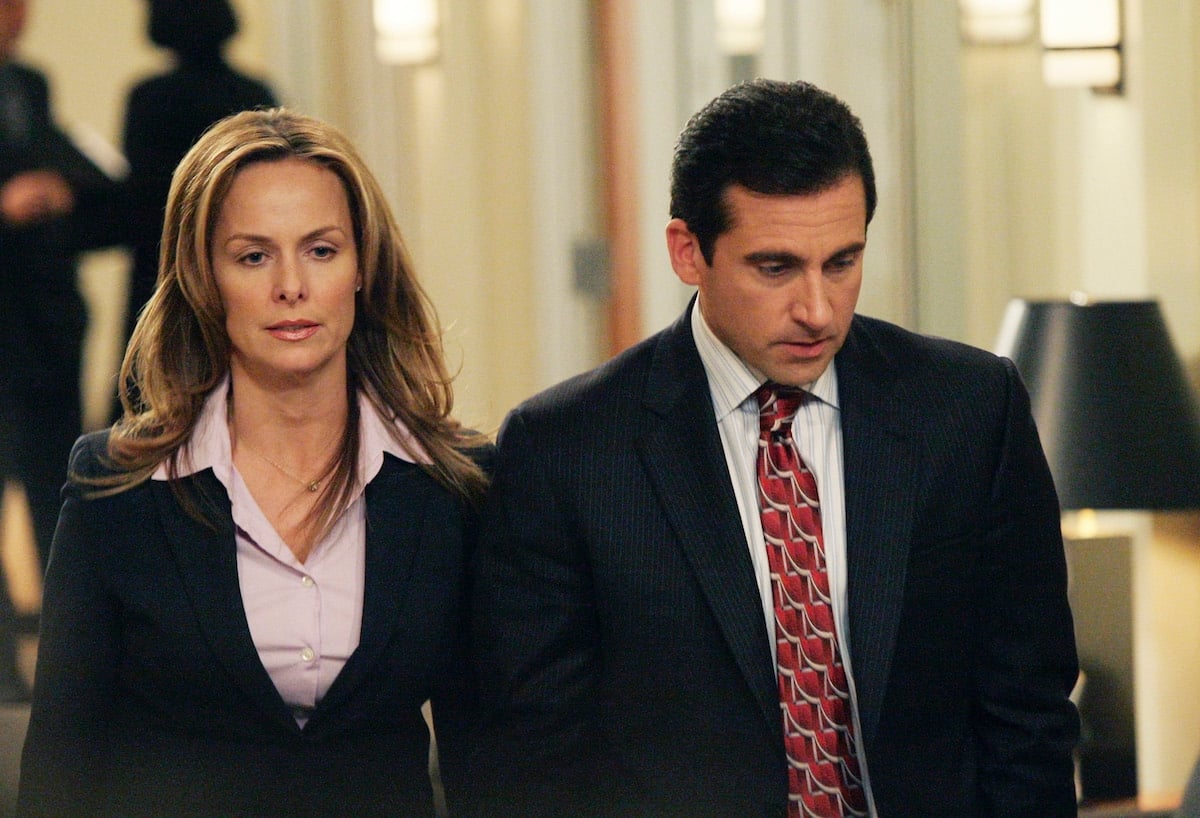 Jan Levinson started season 1 by being Michael Scott's (Steve Carell) no-nonsense boss. Her position is Vice President of Northeast Sales. Michael, who worked as the Regional Manager of the Scranton Branch, usually tried to avoid her directions or fumbled with them because he wanted to be friends with his employees.
Season 2 revealed Jan actually isn't against getting close to her employees either. Michael impressed her with his sales technique in "The Client," and Jan drunkenly hooked up with him. This is after she revealed she's getting a divorce. 
They have a relationship, but later, Jan spirals out of control. She eventually lost her job at Dunder Mifflin and relied on Michael financially. This tore apart their relationship, which ended in season 4.
Fans who love Michael are unsurprisingly not a fan of Jan because of this. Luckily, he did later find love with Holly Flax (Amy Ryan). 
'The Office' fans hated Jan Levinson and Melora Hardin thinks they were wrong
Hardin might have moved on to more roles. But she still talks about her love for Jan.
"She's so fun, I think mostly because she's so complicated," Hardin told Today. "She has so many different layers to her personality and to her hopes and dreams and fears."
The actor later talked about how some fans felt differently. "I always loved her, and I really hate when people walk up to me and say 'Jan's such a b*tch,'" she said. "I'm like, clearly, you weren't watching very closely because she's so much more than that."
Hardin admits Jan had her "moments," but she's complicated and funny. It is hard to fall on one opinion regarding the character because she changes so drastically along the way.
There might always be fans who hate Jan for how her relationship played out with Michael. But it looks like Hardin will always love her.
What happened to Jan in 'The Office'?
Jan eventually got a job as a hospital administrator in season 7. She already had her daughter Astrid with the help of a sperm donor and was raising her as a single mother.
The last time we hear from Jan is in the season 9 episode, "Couples Discount." Andy Bernard (Ed Helms) calls her on the phone for a sale.
It looks like everything worked out for Jan. She had a rocky road after her divorce, and Hardin loves her for it.