'The Office' Star B.J. Novak Confirms He May Run for Mayor of LA Someday
Actor and comedian B.J. Novak rose to fame on The Office and has since managed to stay in the public eye through book deals, standup specials, and many television and film appearances. Novak is a critically acclaimed writer as well and has received a lot of press for his occasionally romantic relationship with Mindy Kaling.
These days, Novak is still focused on his career in entertainment, but as he revealed on a recent podcast, he could be turning his attention toward the political spectrum. 
How did B.J. Novak become an actor?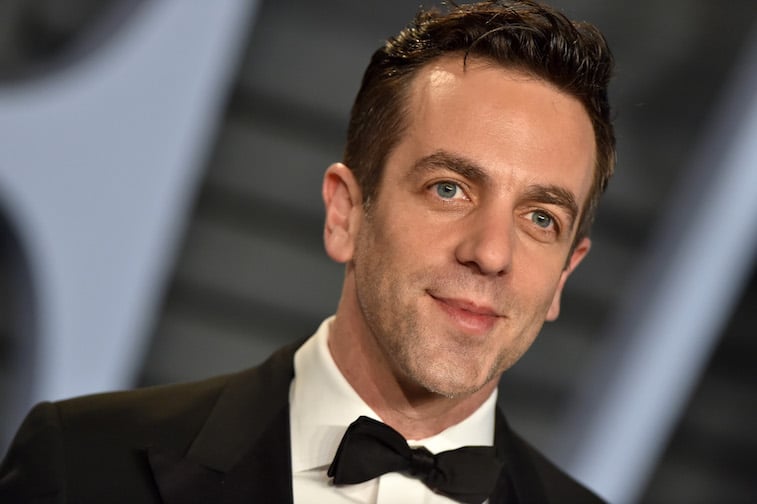 B.J. Novak was born in 1979 in Newton, Massachusetts. Raised by an intelligent, bookish family, Novak attended Newton South High School when he was a teenager, which was where he first crossed paths with John Krasinski.
Years later, Novak and Krasinski would co-star opposite each other in The Office. After graduating high school in 1997, Novak started attending Harvard University and majored in English and Spanish literature. It was during his time at Harvard where Novak really started developing the onstage persona that would later serve him so well, performing as a member of the Harvard Lampoon.
Novak graduated from Harvard in 2001 and immediately launched his stand-up comedy career. For a few years, he performed at various comedy clubs in and around California. It didn't take Novak long to begin earning recognition, and he scored early roles in TV shows like Premium Blend and Punk'd, opposite Ashton Kutcher.
In 2005, Novak got his big break when he was cast as Ryan Howard on The Office. 
What is B.J. Novak best known for?
B.J. Novak would go on to appear in The Office for the entire run of the series, from 2005 until 2013. Not only did Novak act in the series, but he also wore several hats behind the scenes as well. Over the course of nine years, Novak worked as a writer and producer for The Office.
After the iconic show went off the air for good in 2013, Novak continued to act in a wide variety of other shows and movies. A few of the films that he has appeared in include Saving Mr. Banks, Inglourious Basterds, Knocked Up, The Amazing Spider-Man 2, and The Founder. 
Novak is also very well known for his longtime friendship with Mindy Kaling. The two worked together initially on The Office, developing a fast friendship that turned into romance. They have since worked on several projects together, and Novak has even appeared on Kaling's show, The Mindy Project.
Although Kaling and Novak are no longer dating, many fans still think that they should get back together, and have even speculated that Novak is the father of Kaling's young daughter. 
B.J. Novak has political aspirations
In recent years, Novak has worked on several books and has been involved in a few business ventures. However, fans might expect to see Novak get involved in politics sometime soon. Recently, Novak paid a visit to Pete Holmes' "You Made it Weird" podcast.
While on the podcast, Novak revealed that his deep love for Los Angeles and that he has even considered running for mayor of Los Angeles someday. 
He stated that he "loves Los Angeles" and that if he could figure out a way to translate his love for the city into "making it better," he would run for mayor without any hesitation. Novak also said that he wouldn't run for mayor unless he seriously thought that he could improve things, and admitted that the city has a "pride issue," and that many residents don't feel as though Los Angeles is a "place to be from."
His plan would be to "invest in the city's identity." While Novak didn't say that he has anything in the pipeline, fans should be prepared for him to take a stand in the near future.