'The Office' Star Jenna Fischer Had a Unique Job Before Hitting it Big: 'It Felt Like Dirty Money'
Jenna Fischer of The Office recently wrote a memoir describing her journey through showbiz. Working various jobs to pay the bills while trying to make it in Hollywood, The Office alum once held a position that tended to weigh on her conscience.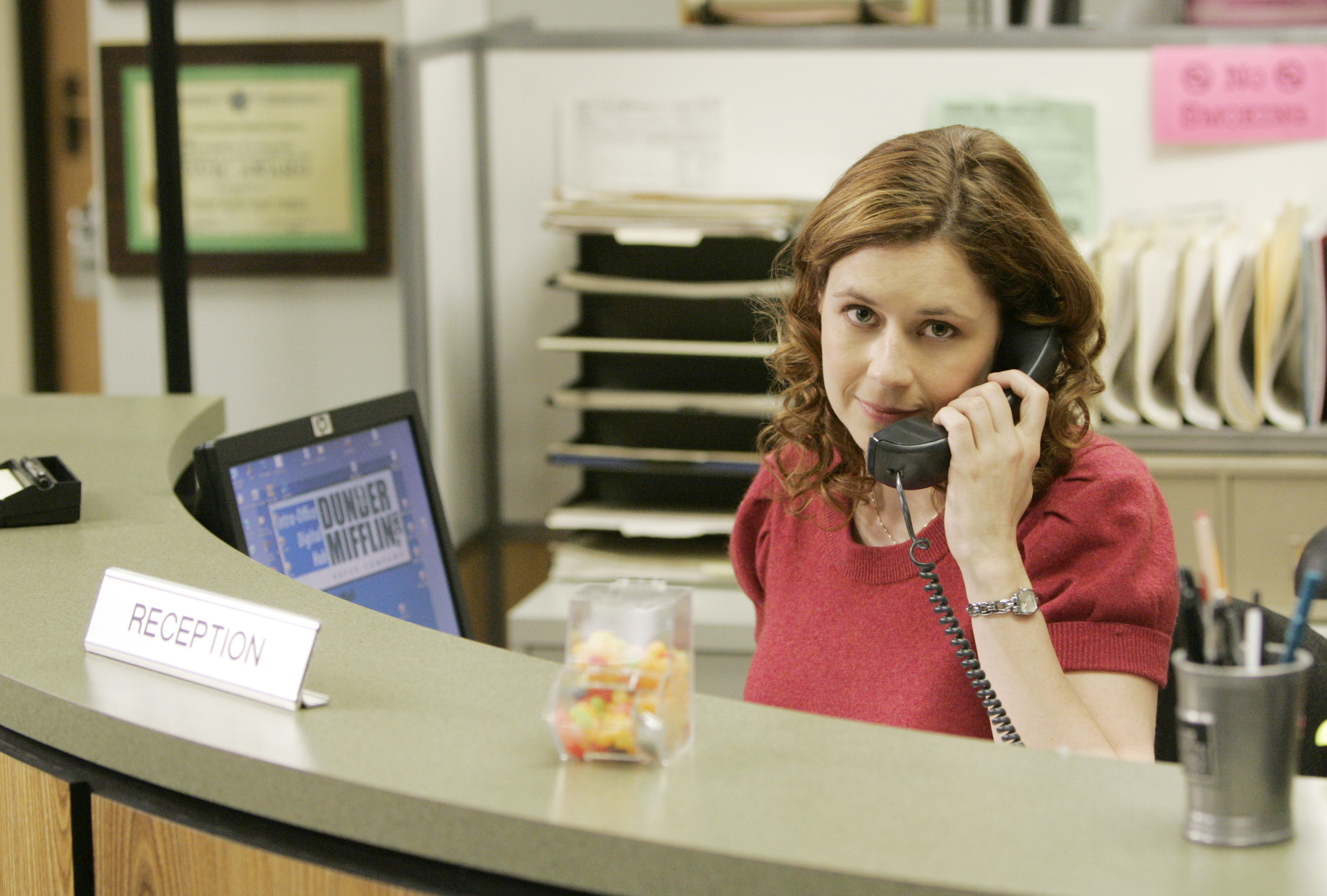 'The Office' alum chronicles her rise to stardom
In her 2017 book The Actor's Life: A Survival Guide, Fischer reveals how she made ends meet while trying to land a steady acting gig. Many of those in-between jobs were ironically in the administrative field.
"Most of my day jobs were office-related. Ironic, I know," she wrote. "I signed up at a temp agency in downtown Los Angeles. I took short-term office assignments to pay the bills."
Fischer would often work two different jobs at a time to cover her cost of living in Los Angeles.
RELATED: Jenna Fischer Previously Revealed She Was 'Genuinely In Love' With 'Office' Co-Star John Krasinski
"I supplemented my temping income by doing catering jobs on the weekends," The Office star revealed, sharing an added benefit to working in food service. "Catering might be the best job an aspiring actor can get. Most catering jobs are evenings and weekends. The pay is decent. The work is easy. They almost always have leftover food you can eat at the end of your shift."
Jenna Fischer tells the future
The mom of two stumbled upon another job opportunity for which she wasn't truly qualified.
"I tried to find every way to make money and still have time to pursue my dream of acting," Fischer shared. "I saw an ad in the back of the LA Weekly. It said, 'Are you naturally intuitive? Work from home as a telephone psychic.' I called the number."
Her interview process was brief, to say the least. Fischer was asked if she was intuitive and if she could read tarot cards. She replied 'yes' to both questions (though she fibbed about the cards) and got the job.
RELATED: 'The Office': Why Jenna Fischer's Co-Star Described Her as 'Not the Jennifer Aniston'
"That was it. I was a telephone psychic. I went out and bought a book on astrology and one on tarot card reading," she explained. "After skimming the books, I dialed in and activated my number. Calls started coming in immediately."
No future in fortune telling for 'The Office' star
While Fischer was busy in her new milieu as a medium, she was conflicted about the job.
"I did my best, but I wasn't very good at it. Mostly because of my MCG – Midwestern Catholic Guilt," the sitcom star admitted. "After five minutes, I felt compelled to remind people that their free minutes were up. Most would then hang up immediately. If they did stay on the phone, I felt horrible."
Revealing that most of her calls were from lonely senior citizens and teenagers using the service without parental permission, Fischer decided to finish her foray into fortune telling.
RELATED: 'Office' Alum Jenna Fischer Talks About the Fallout After Getting Fired from Matt LeBlanc's 'Man With A Plan'
"The longer these people stayed on the phone the worse I felt," she confessed. "I did my best to be entertaining and positive. I think I often gave very good advice. But, eventually I stopped dialing in."
Due to her regret on taking the job, Fischer passed on getting paid. "I never collected my paycheck," she said. "It felt like dirty money."
Though she didn't have a career as a clairvoyant, Fischer's future ended up being more successful than she predicted.