'The Office' Star Mindy Kaling's Career Surged the Very Day She Suffered This Tragedy
Mindy Kaling doesn't talk much about her personal life. She does, however, incorporate pieces of her experiences into some of her characters such as The Office's Kelly Kapoor and The Mindy Project's Mindy Lahiri. Ironically, Kaling's career took off around the time she lost someone close to her.
'The Mindy Project' showcased someone important to Mindy Kaling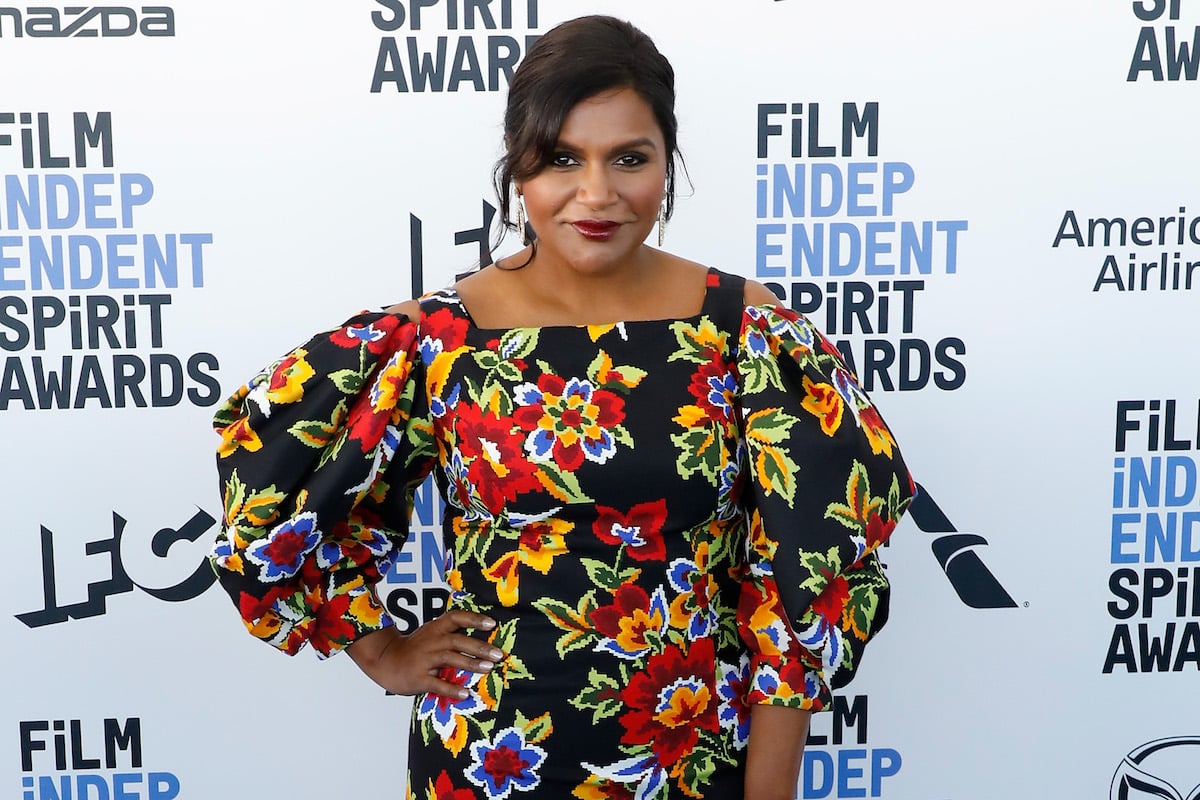 Many know Mindy Kaling from The Office with her on-again-off-again relationship with B.J. Novak's character, Ryan. But, The Mindy Project is a little closer to the star's life.
"When I was very little, I would have that thing with my brother — (I was) competitive about spending time with my mother alone, like one-on-one," Kaling told Mom.Com about her OB-GYN mother, Swati Chokalingam.
"That was so important to me, that no one would be around except the two of us."
She noted that Chokalingam was her "absolute best friend," which is likely why she chose to honor her career in The Mindy Project.
"I always loved wearing those doctors coats," she told Good Morning America. "I think it always made my parents really happy that at least I played a fake doctor since I wasn't actually a doctor."
One of the star's favorite memories with her mother, as she recalled, was a sweet moment.
"She came back from work, and she was in her scrubs, and she had spent the night at the hospital and she had brought home Dunkin' Donuts. She had a jelly doughnut, which I'd never seen as a kid," she said.
"I sat on her lap in the kitchen, and we shared a jelly doughnut. So it was like everything I ever wanted in the world was just undivided attention from my mother and to be exposed to this new delicious sweet filled with another sweet."
Kaling's mother received a devastating diagnosis
As Kaling's time with The Office came to a close, she worked on developing a new project — one that became The Mindy Project. In 2011, her mother was diagnosed with stage-five pancreatic cancer.
Kaling took a leave of absence from The Office to be with her mother, her friend, who died in January 2012. Kaling has been reluctant to talk in-depth about the loss and has described her mother as being "the love of my life."
The day Chokalingam died, Fox picked up The Mindy Project.
"I was very lucky that the show started up at that time so I could just throw myself into it and distract myself. But the truth is, even though it's been three years, it still feels like it just happened. I remember the sound of her voice so distinctly," Kaling said.
She added in an interview with Los Angeles Times what she's learned.
"One inadvertent thing I've learned from her passing is that anything bad could happen to me professionally, but it would not be worse than one sad weekend," she said. "The experience of losing my mom was just so much worse than anything that could happen to me workwise. I could lose all my money, and I would be like, it's fine."
Motherhood means something different to Kaling now
After the loss of her mother, Kaling questioned having a child of her own.
"When she passed away when I was 30, I thought, I really want to have that relationship again even I have to be the mom and someone else is the daughter," she said.
Kaling gave birth to daughter, Katherine Swati, in December 2017 but the void her mother left remained.
"After my daughter was born in December, I remember bringing her home and being in my house with her for the first time and thinking, 'Huh, according to movies and TV, this is traditionally the time when my mother and spouse are supposed to be here, sharing this experience with me'," Kaling said via Her.WomenWorking.Com.
"And I looked around and I had neither. And for a moment it was kind of scary, like, 'Can I do this by myself?'" But then that feeling went away because the reality is, I'm not doing it by myself. I'm surrounded by family and friends who love and support me."
She continued: "But this year, I feel lucky to have my daughter because telling her stories about her grandmother is a great distraction. But I will always feel that hole in my heart."
The Office star later told Today that motherhood "is so rewarding in a way you can't explain."
"I look back at myself — it's very crazy to me," Kaling said. "I feel brave having done it."