'The Office': Steve Carell Said His Favorite Episode Involves Michael Scott Doing the 'Grossest Thing'
How can you pick one favorite episode of The Office? When Steve Carell, who played Michael Scott, was tasked with choosing his favorite, he said it was one of The Office Christmas episodes featuring Michael doing "the grossest thing."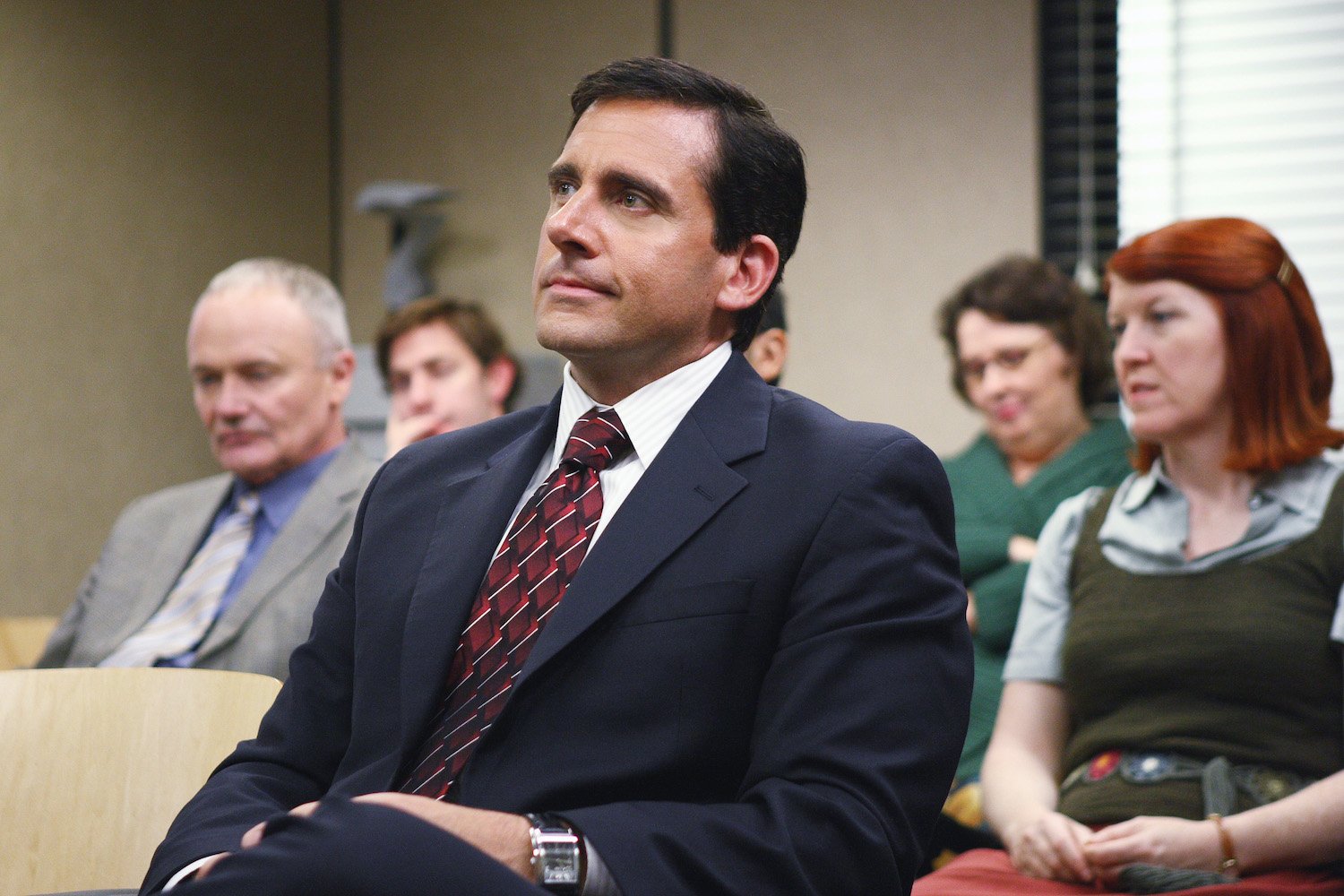 Steve Carell said 'The Office' cast had instant chemistry
While discussing his time on The Office during a 2018 interview for SAG-AFTRA Foundation, Carell was asked about the chemistry among the cast.
Not surprisingly, he said "it was pretty instant," adding, "I think you can attribute that to Greg [Daniels, executive producer]. He just knew the right people to cast with one another. He knew that we would get along. He just had a really good sense of personality and how it would all unfold."
"Or he just got lucky," Carell quipped.
"That was a great group of people and we were very, very tight. That was hard to leave because that was a family, that was really a special time," he added.
Steve Carell admitted the Michael Scott character could be challenging
The interviewer noted that "Michael elicits such strong reactions out of people — sometimes he does really sweet things and other times he's just terrible." She wondered, "Did you ever worry that he went too far or did you like the guy?"
"Yeah," Carell answered. "Too far? No. I think I always was conscious of … it's hard especially when writers sort of graduate from a show and go off and do other shows. So kind of writers you started with and the tone that you started with can change over time when you have different writers."
"You want to kind of hold on to what you originated and so I think that was the challenge — trying to kind of stay true to those characters," the actor explained.
Carell shared the delicate dance involved. "You have to select your moments and you can't also write something for a character just to elicit a laugh," he said. "It has to be within the parameters of what makes up that character."
"So it was, I think, a learning process for everybody and I think as a show goes on, it becomes harder to maintain that," he added.
Steve Carell said his favorite episode of 'The Office' had a controversial moment
When asked what his favorite episode of The Office is, Carell had to give it a minute of thought, but said, "There's an episode called 'Benihana Christmas,' where Michael … they pick up two women from this Asian restaurant and Michael can't tell them apart," he explained.
"So he uses a sharpie and he does that [motions making a mark on the arm]… unbeknownst to them, he marks one of them," Carell said.
"It's the grossest thing," he added.
Carell went on to explain that Harold Ramis directed the episode and it was a standout to him because he was such a "huge fan of his."
"He directed a few episodes and was one of those people that immediately fit in and everybody loved and got it and understood all of the chemistry and the tone and the pacing of it," Carell shared.