'The Office': Steve Carell Gave Everyone an Expensive Gift When He Left the Show
Steve Carell's co-stars from The Office often tell stories about what a nice guy he is in real life, so it's not surprising that he gave each of them an expensive gift when he left the show. One of his former co-stars, Kate Flannery, said she still uses the thoughtful present every day.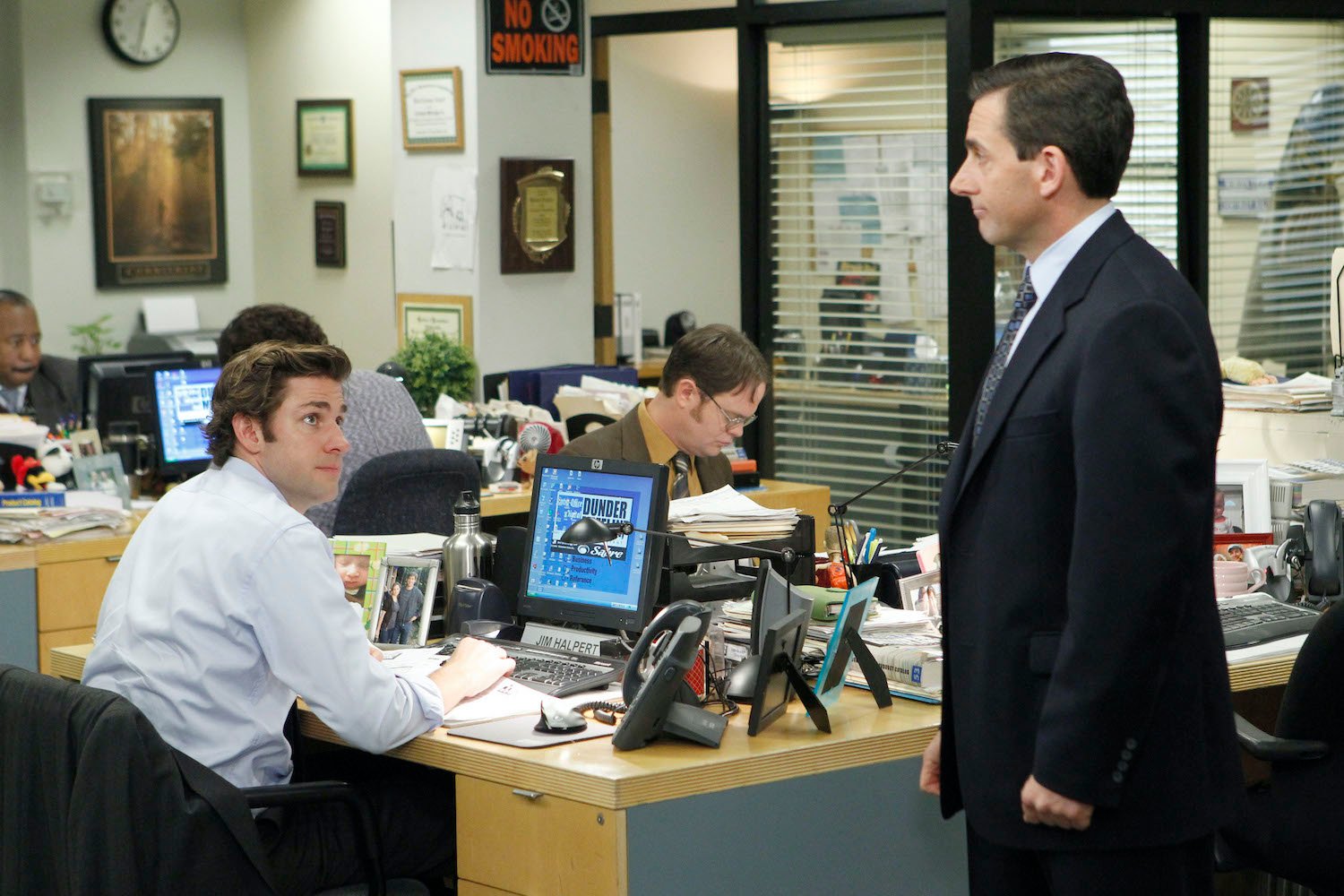 Steve Carell gave everyone at 'The Office' a spendy gift
Carell left The Office during season 7 and it was a heartbreaking departure for everyone. His character, Michael Scott, was the heart of the show, but Carell left when his contract ended. Carell's final episode, aptly titled "Goodbye, Michael," saw the character connecting with each of his co-workers rather than having a big sendoff.
Carell came up with the concept of Michael's more quiet goodbye strategy but it proved to be challenging for him. "It was almost more than I bargained for … I had scenes with everyone in the cast and it was emotional torture because imagine saying goodbye for a week," he explained during the Aug. 25, 2020 episode of An Oral History of The Office podcast.
During an interview with Yahoo! Entertainment, Flannery, who played Meredith, shared that Carell's parting gift for everyone is a constant reminder of their time together on the show. "When Steve left The Office, he gave everybody a Rolex watch," she explained. "I mean, he is the greatest. I still wear it. It just reminds me of this amazing experience."
"And I just look at my wrist," she added. "And he's the greatest,"
Creator Greg Daniels wanted everybody to 'care a little bit less' about their co-star leaving
The vibe on set during Carell's final episode was so emotional that show creator Greg Daniels had to give out some tough love to the cast.
"The cast was feeling really sad about the fact that Steve was leaving because, you know, obviously we all loved him," Daniels shared. "And he had told us for a long time that he was going to leave."
"But I remember the hardest part was just saying to the actors, 'This is a comedy show, you can't cry in every scene with Steve. Try and care a little bit less or something. You know, just to keep it going,'" he recalled.
RELATED: 'The Office' Fans' Favorite 'That's What She Said' Moment Is the Sweetest Jim and Michael Scene
Oscar Nunez said 'The Office' ended when Steve Carell left
Carell's exit was hard on everybody and for Oscar Nunez, who played Oscar, he really felt like losing Carell made everything different.
"It was just very sad when Steve left," Nunez explained. "It wasn't weird, it was just like, 'Wow, the show's over. Now we're going to do two seasons without him. We're going to do something else. We're going to do another show without Steve … some other show and someone's going to come in and be the boss.'"
"But The Office was over," he added. 'Steve left and now it's another show for two [years] … which was fun, it was great. Meeting those people was great, but when Steve left, it was very sad."