'The Office': Steve Carell Improvised This Gross 'Dinner Party' Line
The cast of The Office would often improvise during scenes. That was also the case for the "Dinner Party" episode where Steve Carell, who played Michael Scott, improvised a gross line. This is how the episode got made and what wasn't in the script.
'The Office' episode 'Dinner Party' didn't go through rewrites
RELATED: 'The Office': Rainn Wilson Improvised to Help Angela Kinsey When She Was Terrified in This Scene
The show hardly got scripts right without rewrites. But the cast loved the script for "Dinner Party" so much that it was kept without huge changes. Writers Gene Stupnitsky and Lee Eisenberg are credited with writing this episode along with showrunner Greg Daniels.
The episode shows Michael (Steve Carell) cleverly getting Pam Beesly (Jenna Fischer), Jim Halpert (John Krasinski), Angela Kinsey (Angela Martin), Andy Bernard (Ed Helms), and Dwight Schrute (Rainn Wilson) to his home for a dinner party. He's hosting with his girlfriend Jan Levinson (Melora Hardin), and they try to come across as a happy couple.
However, it doesn't take long for their guests to see through their facade. The night ends with them fighting and someone calling the cops. 
Steve Carell improvised this gross 'Dinner Party' Line
Jan's meal for the party is still not ready, so they have to buy some time. The couple sits with the guests, and Michael makes a toast, which includes an improvised line.
"Michael makes a toast. He notes the oaky afterbirth of the wine. Gene told me that Steve improvised that line," Fischer revealed on the Office Ladies podcast. That isn't the only part of the scene that changed from the original script.
Jan starts playing music and dancing by herself in front of everyone. She then pulls Jim in to join her, but Stupnitsky also got the idea that Jan should pull Jim to dance with her. They didn't tell Krasinski this.
So when Hardin pulled Krasinski up to dance with her, everyone was surprised. It sounds like the episode was hard to get through because the script was already funny. Yet, the actors were still trying new things with each other on the spot. 
Steve Carell had a habit of improvising to get co-stars to break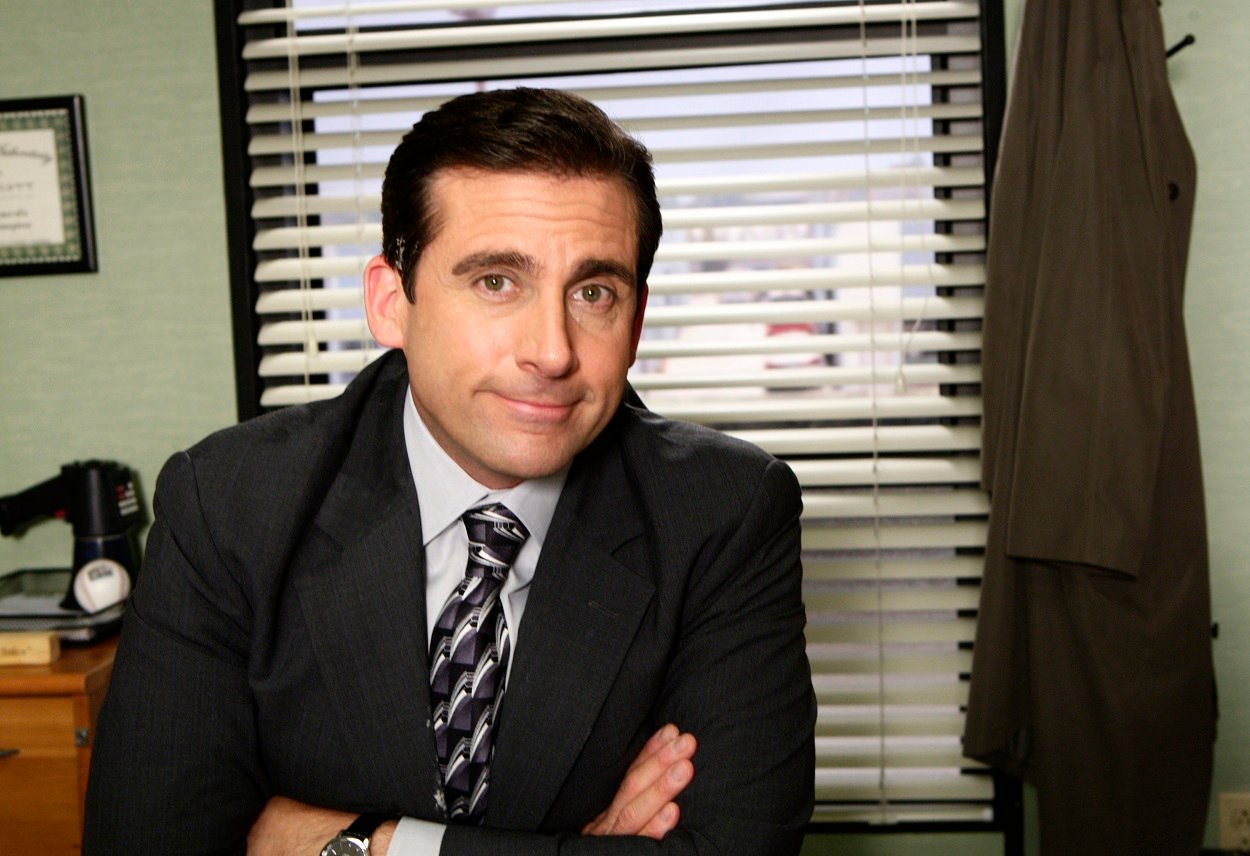 It's not surprising Carell improvised during the funny episode. His co-stars said he often tried to get his co-stars to break.
"I honestly think that Steve would drag things out like that to see when he could get all of us to break," Kinsey once said on Office Ladies. She later added, "He's a little sadistic that way. He would be like 'Oh you haven't broken yet? How about this?" 
That sadistic tendency paid off in many scenes. "Dinner Party" feels like a night dragged out given most of the characters don't want to be there and it still manages to make fans laugh.