'The Office': Steve Carell Says Michael Scott Wouldn't Work in Today's 'Climate'
Though it's been off the air for seven years now, The Office is still deeply adored by its ever-growing fan base. At the heart of the show, for many seasons, was Michael Scott (famously portrayed by Steve Carell), the Regional Manager of the Scranton branch of Dunder Mifflin Inc.
Michael Scott means well. But he also doesn't get "it." He's offensive on his best days and has a distinct inability to relate to most people. Even still, he's one of–if not the–most beloved characters in the series.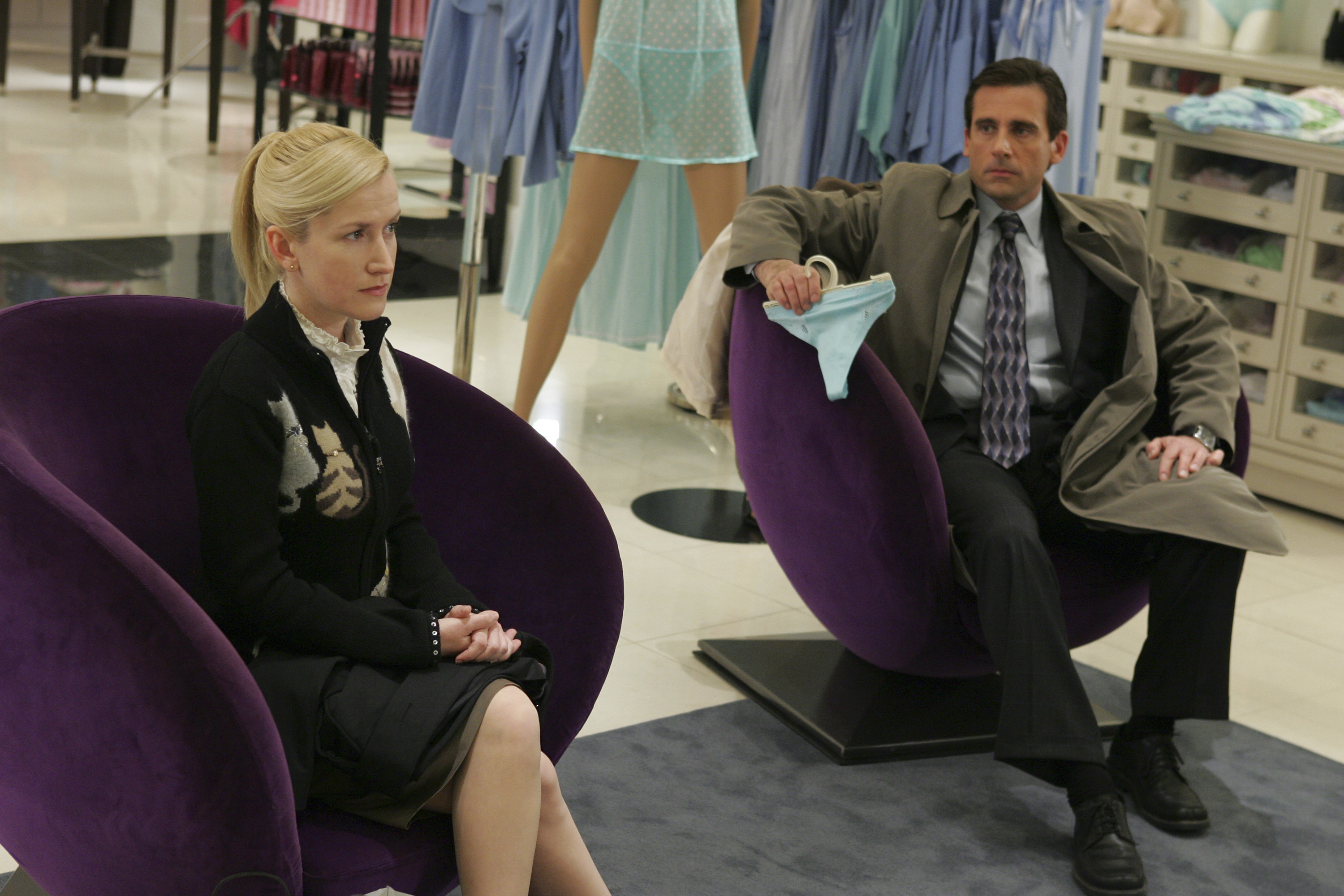 Steve Carell doesn't think 'The Office' and Michael Scott would 'fly' today
In an interview Carell did with Esquire back in 2018 (and take into consideration how the "climate" has progressed since that time), he said he's not sure The Office would read as well today as it did when it was on the air.
"Because The Office is on Netflix and replaying, a lot more people have seen it recently," he said. "And I think because of that there's been a resurgence in interest in the show, and talk about bringing it back. But apart from the fact that I just don't think that's a good idea, it might be impossible to do that show today and have people accept it the way it was accepted ten years ago. The climate's different."
RELATED: Why Steve Carell Was 'Very Quiet' About Leaving 'The Office'
Michale Scott, in particular, "was predicated on inappropriate behavior," noted Carell.
"I mean, he's certainly not a model boss. A lot of what is depicted on that show is completely wrong-minded. That's the point, you know? But I just don't know how that would fly now," he said.
"There's a very high awareness of offensive things today—which is good, for sure. But at the same time, when you take a character like that too literally, it doesn't really work," the actor continued.
How Steve Carell made Michael Scott likable on 'The Office'
RELATED: 'The Office': The Actual Reason Phyllis Has a Photo of Her Doing Burlesque on Her Desk
When Carell first worked with The Office team to create the character of Michael Scott, he attempted to walk the line of complete social unawareness and likability. Ultimately, Carell concluded that, for Michael to be a sympathetic character, he had to be complicated.
"I know people like that who really, through no fault of their own, can be off-putting, but at the same time, I know them to be good people. That's what we were going for with Michael. I just thought, 'He's a pretty complicated guy—a lot of different facets to him,'" he said.
RELATED: Ricky Gervais Warned 'The Office' Writers About Making Michael Scott Too Big a 'Buffoon'–Here's How They Made Him Still Likable