'The Office': This Scene Secretly Disses the Emmys for Steve Carell's Loss
Steve Carell never won an Emmy for 'The Office.' Find out how there is a secret diss in a scene and more about the cast defending his work.
Time has shown that The Office has staying power in pop culture. A big part of that has to do with Steve Carell and how masterfully he played Michael Scott. He never took home an Emmy for the role despite being nominated multiple times. Find out about the subtle dig that was left in an episode.
Steve Carell was nominated multiple times for 'The Office'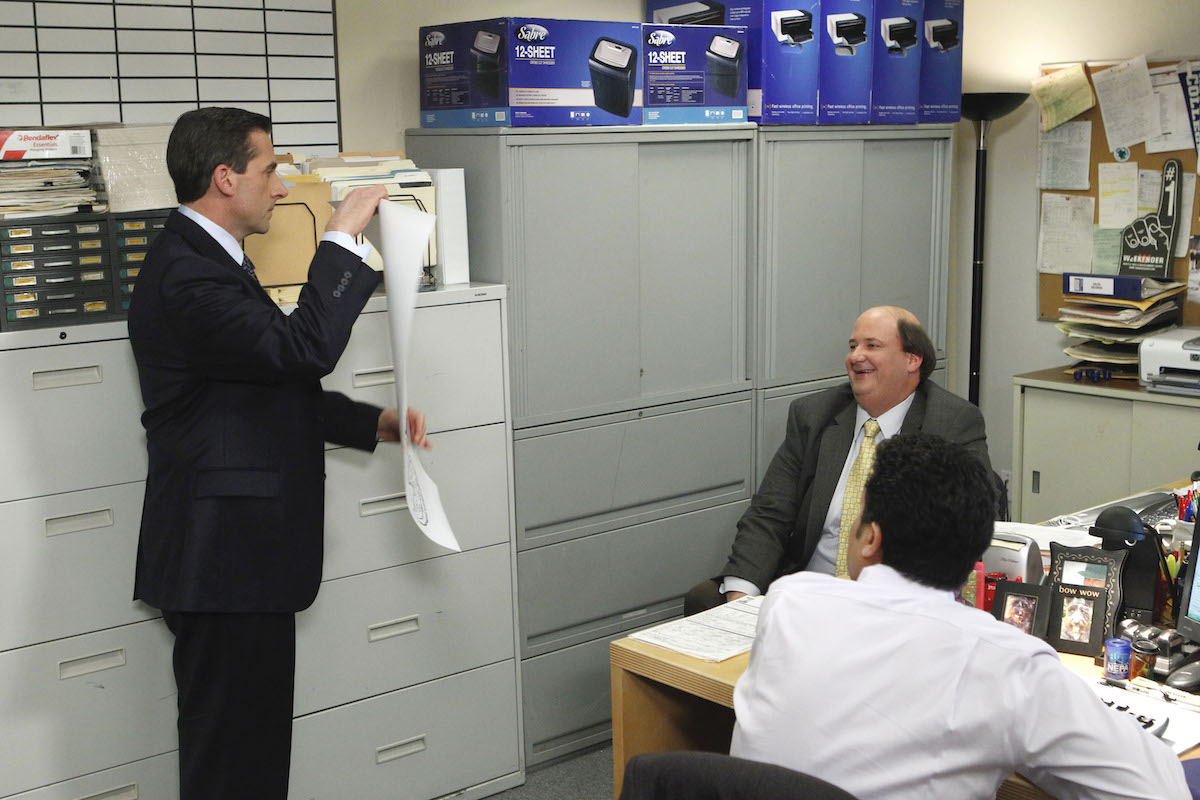 Carell won a Golden Globe for Best Performance by an Actor in a Television Series – Comedy or Musical in 2006. He was nominated again eight more times but never won again.
He was also nominated six times at the Emmys for Outstanding Lead Actor in a Comedy Series. Carell never won but the show did. The Office took an Emmy for Outstanding Comedy Series in 2006. It also won Outstanding Single Camera Picture Editing for a Comedy Series in 2007 and 2013.
Who managed to beat Carell? Jim Parsons won for The Big Bang Theory and Alec Baldwin won for 30 Rock instead.
The cast has publicly defended him
Fans weren't the only ones upset for Carell's loses. The cast wasn't afraid to publicly defend him too.
"The world of TV should be ashamed of itself that Steve Carell never won an Emmy for Michael Gary Scott. Goodnight," Wilson tweeted after Parsons won over his co-star.
"The Office has about zero chance of winning this year because the cast has been relegated to rows U & V," he also tweeted. Those who were involved with making the show still talk about the Emmy loses today.
Director Paul Feig posted an old picture of the cast on the set of The Office on Instagram. He captioned it with, "Just found in my old photos this great picture from the set of The Office taken right after Steve Carrell's final shot on the series. What an emotional moment that was. And Steve never won an Emmy for his work on the show. Makes you think twice about what awards really mean."
There is a message about the Emmys in the 'Branch Closing' episode
The episode "Branch Closing" started with Jan (Melora Hardin) telling Michael that the Scranton branch is closing. He will have to break the news to the everyone in the office.
A fan noticed at about six minutes into the episode someone wrote on the board by accounting, "One of many Emmys. Steve was robbed." Jenna Fischer and Angela Kinsey talked about this message on Office Ladies.
"We shot this episode about two weeks after the Emmys and I guess someone had written up on the board a little congratulations to us," Fischer said. "And we also needed to say Steve was robbed because he did not win that year for Michael Scott. He never won for Michael Scott."
It's probably shocking to fans that he never won But the upside is they're able to see how the cast and crew had his back in this episode.