'The Office': The 1 Surprising Thing Everyone in the Cast Had in Common, According to Rainn Wilson
The Office assembled a dream team of a cast for the show and, while they had different acting backgrounds, they all had one thing in common, according to Rainn Wilson, who played Dwight. It didn't have as much to do with their professional experience as it did with the type of people they all were.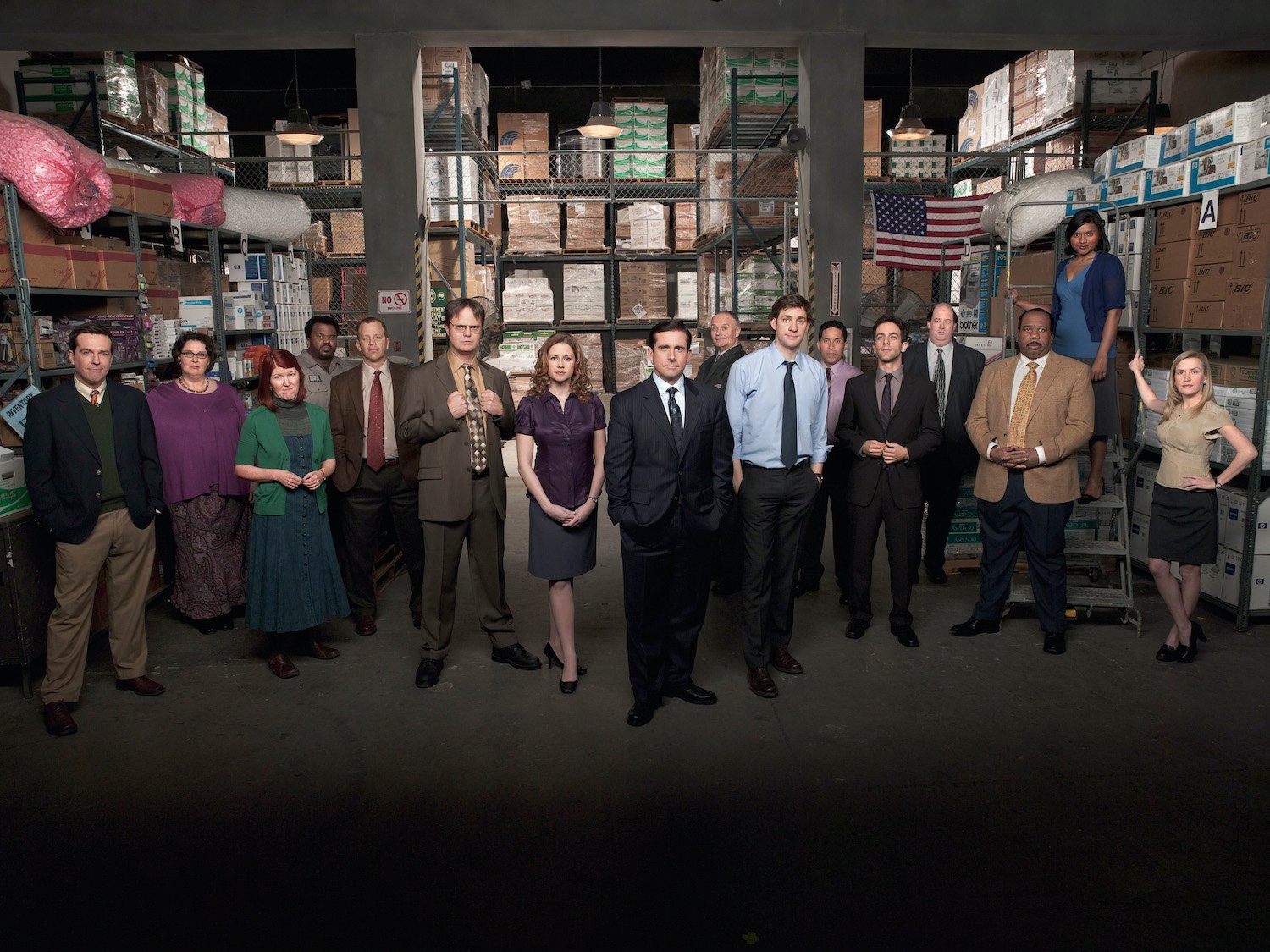 Rainn Wilson shed some light on 'The Office' cast
During the June 29 episode of The Office Deep Dive With Brian Baumgartner, the host and Wilson discussed some interesting aspects of the show's cast.
Baumgartner ran down the list of actors involved with the show, noting that some came from theater backgrounds, others were improv performers, and still others had a stand-up comedian background. "It seems to be there was something in what made our ensemble unique, that had to do with that," he said.
Wilson agreed with that idea. "I think that's a really good point," he said. "People had all of these different backgrounds that kind of suited their characters."
"I don't know exactly how but I definitely see that all kind of adding into the jambalaya of the ensemble," Wilson continued.
'The Office' found 'interesting and odd faces'
The Office didn't go with the typical beautiful faces to fill out their cast, according to Wilson. "And also remember we were just post-Friends, this was 2004, and everyone was very interesting faces," he explained. "Even like John Krasinski, who's handsome, was not traditionally handsome in a lot of ways… But really interesting and odd faces all around."
"That was pretty groundbreaking for the time," he noted. "You see it more now but, especially for network television, at that time it was just unheard of, all these kind of weirdos."
Wilson touched on the way the actors all contributed to the ensemble. "But I think the diversity in our acting backgrounds, people brought different strengths," he shared.
Rainn Wilson said 'The Office' cast had 1 big thing in common
When asked what he thought made the ensemble "so special," Wilson had an interesting perspective on something they all had in common.
"I think [creator] Greg [Daniels] had a lot of experience — so he'd written on Seinfeld and Simpsons and created King of the Hill … and I think he was very careful to make sure that he wasn't casting any divas, and that everyone was a team player and an ensemble player."
Wilson shared that those actors who came from theater and improv backgrounds were more tuned into being part of the ensemble and not making it all about one person as the star.
"It's about the ensemble," he explained. "How do you make other people funnier, how do you play well with others?"
Wilson also shared how Daniels assembled the perfect cast who all had one thing in common. "He picked people with also just really good hearts," he explained. "Like the people, when you look back on it, everyone is a really good-hearted person."
Wilson assured that he has not always had that experience working on other shows.