'The Office': The 'Amish in the City' Character Mose Was Inspired By
Though Jim, Pam, Michael, and Dwight are arguably The Office's most talked-about characters, it's all of the show's smaller parts that make the sitcom the huge fan success that it is. The attention to detail in characters like Mose, for instance, has never failed to go unnoticed.
Mose is one of Dwight's 70 cousins. He doesn't know how to use a telephone and is technically single (if you don't count his romance with one of the scarecrows on the beet farm). He's played by Michael Schur, who's also a writer for the show.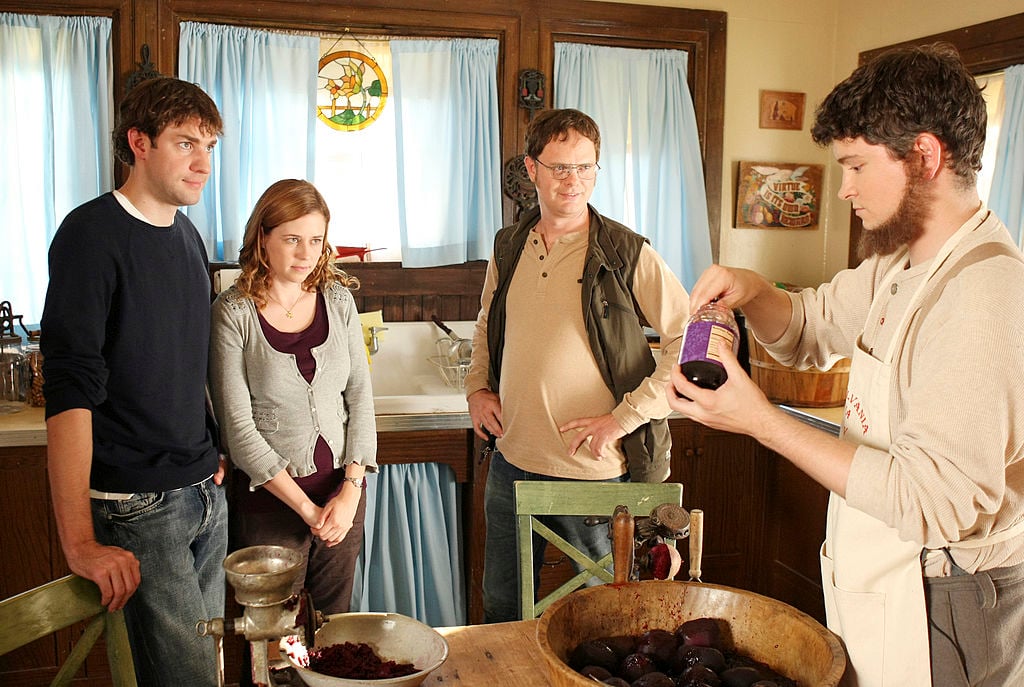 Michael Schur on playing Mose on 'The Office'
"Playing Mose Schrute was a waking nightmare," Schur said in an interview with Entertainment Weekly in 2017. "My boss, Greg Daniels, forced me to do it as a way to cause me pain. And it was terrible. The first time I did it, I had to grow a real neckbeard. Every time after that, he 'let' me use a fake beard, which is maybe worse, because those beards are terrible."
RELATED: The Other Lesser-Known Role Creed Bratton Played on 'The Office'
Office fans will remember Mose having minimal lines. Schur said that Mose did have lines, but they were always cut because everybody thought it was funnier when he was silent.
"They would give me one line, and then they would always say the same thing, which is, 'I think it's funnier if he doesn't say anything,' and they would cut my line," he said. "It was brutal."
The inspiration for Mose Schrute
Mose was the perfect name for Dwight's cousin. Schur took the name from someone who starred in Amish in the City, a reality show that debuted in 2004. The plot followed five Amish young adults as they experienced non-Amish culture by living in a house with six non-Amish young adults. One of the Amish participants was none other than Mose Gingerich.
Though they share a name, Mose from Amish in the City is notably different from Dwight's cousin. For one thing, he's got a sense of humor. Amish in the City fans will remember the time he tore off his bathing suit in the hot tub to reveal that he actually had black underwear underneath. The jokester.
Amish in the City fans will also surely remember the first time Gingerich saw the ocean. He almost drowned!
RELATED: The Reason Rashida Jones Has Considered Quitting Acting
"I guarantee I thought that was my last day on Earth. I'll tell you that right now," he said after getting out of the water.
But Mose conquered his fears and, with the help of a lifeguard, went back in the water before the day was over. He told the camera that he learned about the fragility of life that day.
Since Amish in the City, Mose Gingerich went on to co-produce Amish at the Altar and Amish: Out of Order. He's also a fan of photography and maintains a gallery on his personal website.
Read more: 'The Office': The Real Reason Toby, Ryan, and Kelly Sat in the Annex