'The Office': The Best Michael Scott Episodes and Where to Watch Them
The Office has proven to be an enduring force of pop culture. The seventh anniversary of its final episode — which aired on May 16, 2013 — just passed, yet there are still fans re-watching the entire thing on repeat. With its endlessly quotable jokes, amazing chemistry between cast members, and overall hilarious concept, it looks to be a timeless source of enjoyment.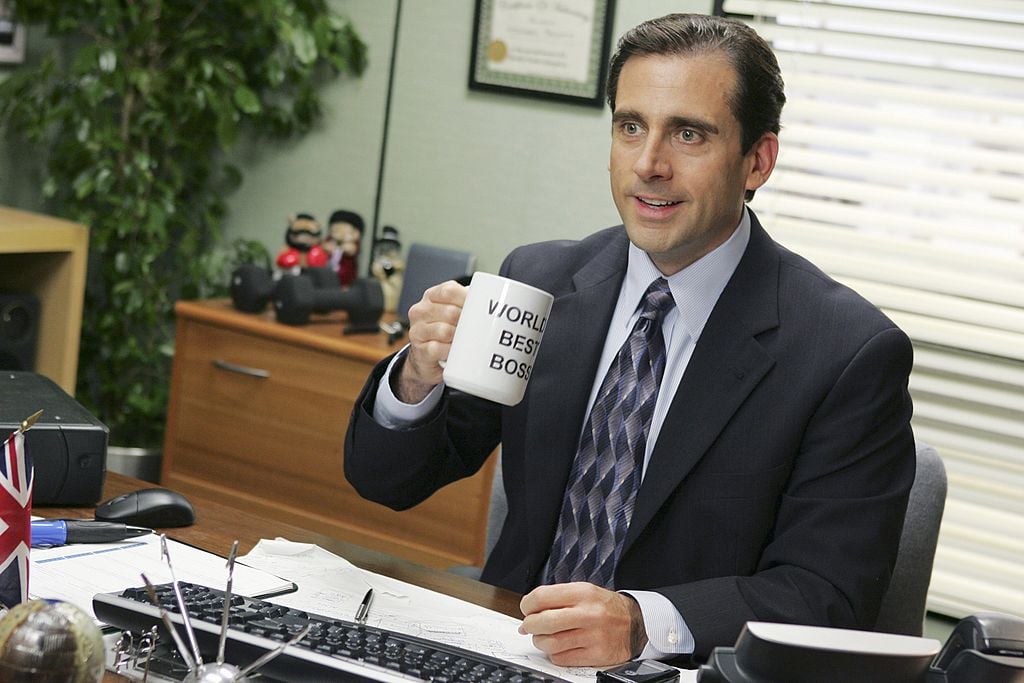 The character of Michael Scott is much of what makes the show as beloved as it is. Portrayed by Steve Carell, Michael's character has become the center of plenty of memes and lots of one-liners, but he was also the central focus of some of the show's greatest episodes. Fans have weighed in on just which Michael Scott episodes are the best, and here are some contenders. 
And, if you want to watch them, know that all 201 episodes of The Office are available to stream on Netflix until 2021.
'Survivor Man': Season 4, Episode 11
In Episode 11 of Season 4, Michael finds himself left out of a wilderness retreat and sets out to prove his toughness by having Dwight drop him off in the deep wilderness. Armed only with a roll of duct tape and a knife, Michael is not quite the outdoorsman he likes to think he is. Dwight, who stayed behind to keep an eye on Michael against instructions, eventually has to reveal himself to save Michael from eating wild mushrooms. 
One of the things that makes this episode such a great representation of Michael is that it was written by Steve Carell himself. Fans also pointed out the power of a conversation between Jim and Michael near the end of this episode. When Michael says his famous line — "that's what she said" — Jim points to the absurdity of it by asking who he's talking about. "I never know. But I just say it. I say stuff like that, you know, to lighten the tension when things sort of get hard." 
"That's what she said," Jim replies. This moment takes Michael's iconic joke one step further, showing that he has the self-awareness of his irreverence. 
'Broke': Season 5, Episode 25
Michael is often portrayed as incompetent, bumbling, and out-of-touch, but Episode 25 of Season 5 gave him a chance to bask in all his business acumen. Michael's paper business, Michael Scott Paper Company, is weeks away from utter financial ruin, but it has also proven to be a source of frustration for Dunder Mifflin.
They want to buy it to keep from losing customers to Michael. The episode ends with an intense negotiation, and Michael — frustrating Pam and Ryan — turns down an offer of $60,000. Instead, he insists on getting jobs back for all three of them.
The ploy seems ridiculous. The company is obviously not worth the cost of three people with full benefits, but Michael insists that he will simply keep creating businesses. He shows his passion and his persistence, and it pays off. He successfully negotiates the deal.
'Goodbye, Michael': Season 7, Episode 22
Michael may have had a small role in the series finale, but Episode 22 of Season 7 is enough to bring tears to the eyes of fans who have watched Michael and Jim build their relationship over the years. The pair have had plenty of differences, but this chance to say goodbye is a heartfelt moment of real respect and admiration.
When Jim, voice cracking and eyes shining, tells Michael he's the "best boss I've ever had," there's real emotion behind the scene. Part of this emotion comes from the fact that John Krasinski and Carell had built a real friendship together.
At the end of the day, the laughs and silliness of The Office are bolstered and made more significant by those meaningful connections between the characters and the actors who portrayed them. This episode captures that moment perfectly.