'The Office': The Bizarre Story Behind the Show's $60,000 Joke
There were a lot of amazing jokes on The Office, but did you know that one of them cost the show $60,000? The joke involves Michael Scott and a 70s song… and using just a brief bit of the song, it turns out, was a costly situation.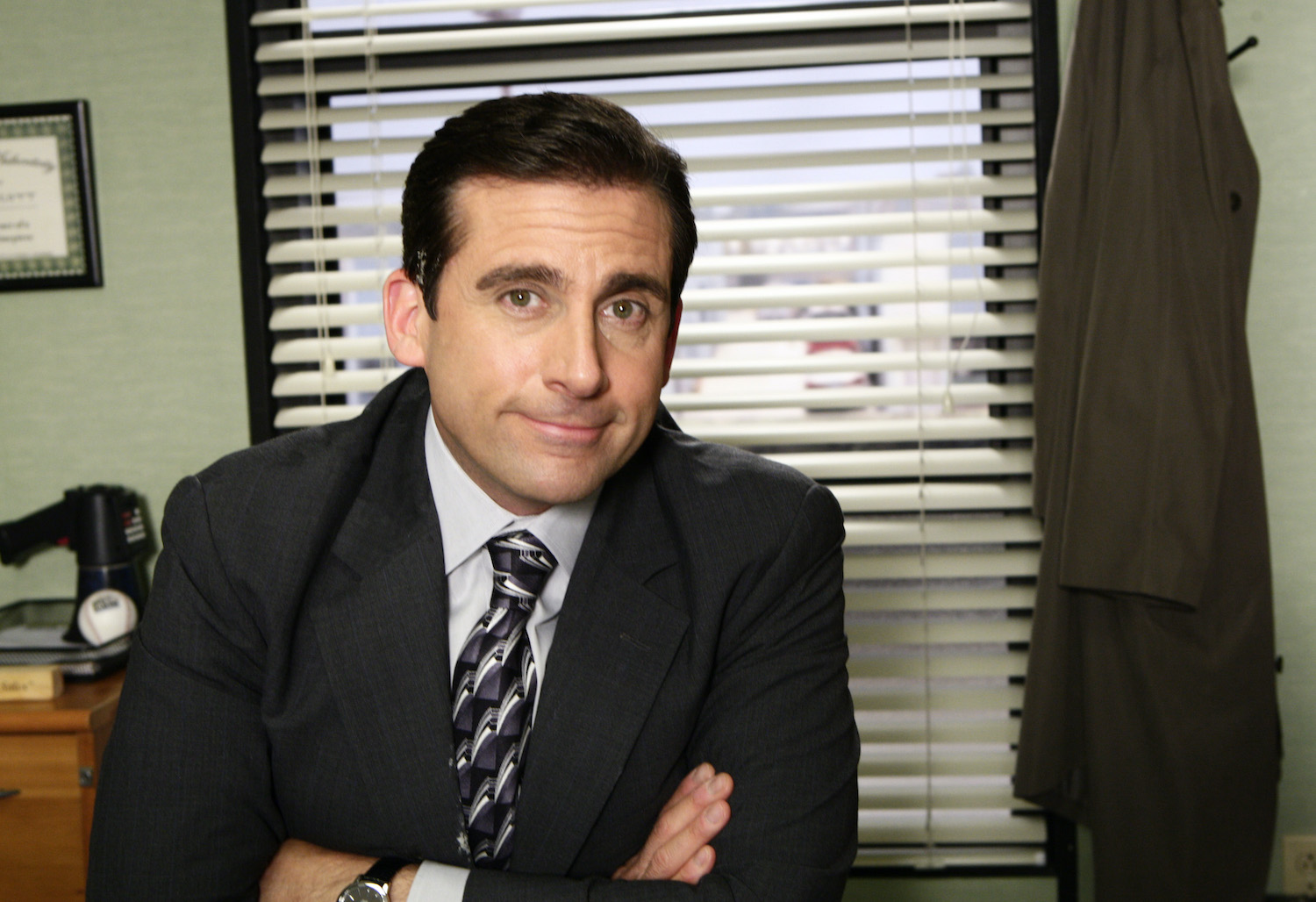 'A Benihana Christmas' episode had Michael singing this expensive tune
During the August 5 Office Ladies podcast, hosts Jenna Fischer and Angela Kinsey talked about the "A Benihana Christmas" episode in season 3, which involved some of the characters singing karaoke during a holiday party.
Those weren't the only songs in the episode, however, as Michael Scott, excited to take girlfriend Carol on an all-inclusive vacation, sings a jokey lyric to the song "Two Tickets to Paradise."
Using even a small piece of the song, with altered lyrics, writer Jen Celotta later discovered, cost them $60,000.
Michael Scott's joke cost $60,000
Michael Scott uses the Eddie Money song to make a joke about going to Jamaica with his girlfriend.
"I wrote a joke where Michael says, 'I got two tickets to paradise.' And he says, 'Pack your bags we leave the day after tomorrow,'" Celotta explained. "At the sound mix, I found out from Kent [Zbornak, producer] that that was a $60,000 joke."
She continued, "I was like, 'It's a fine joke, but none of my jokes I've ever written have been $60,000 jokes.'"
"But I remember not so long after that we had some of our music budget pulled away from us, and I can't help but think… I mean, I was sitting at the mix and had no idea that because we sang that song, that song had to be cleared, and that joke was $60,000," Celotta added.
RELATED: 'The Office' Fans' Favorite 'That's What She Said' Moment Is the Sweetest Jim and Michael Scene
The show used another song that only cost them an honorary Dundie
The writers also hoped to use the John Mayer song "Your Body Is a Wonderland" for a Michael and Andy karaoke scene, so writer B.J. Novak reached out to Mayer, who is a friend of his. Turns out, Mayer initially denied the request.
The singer had a change of heart, however, asking for something in exchange for use of the song — but not money. He wanted a Dundie award.
"We reached out to John Mayer to ask him if we could use his song, 'Your Body Is A Wonderland,' and it was actually B.J. Novak who reached out to him because B.J. knew him," Fischer shared. "He reached out to him and was like, 'Can we use this?' And at first John Mayer was like, 'I don't think so.'"
Mayer explained the situation in a 2016 blog post:
"One of my favorite shows on television, The Office, wanted to use my song 'Your Body Is A Wonderland' in a scene for their Christmas episode. Now, I'm not making apologies for my work, but it's safe to say I don't get asked to use 'Wonderland' for strongman competitions and documentaries about aircraft carriers. I get asked so that people can goof on it. I initially turned the request down, but after thinking about it, (and hearing the details on the incredibly funny sounding scene from producer BJ Novak) I decided to go for it — but with one stipulation: I want a Dundie."
It was easy enough to get Mayer what he wanted, so he now has his very own Dundie award for "Tallest Music Dude."