'The Office': The Heartbreaking Moment John Krasinski Calls a 'Gut Punch'
There was no doubt that when The Office wrapped after nine seasons, the cast felt emotional. After the show's series finale in 2013, star John Krasinski, who played Jim Halpert, recalled how one particular moment was like a "gut punch" right at the end of filming.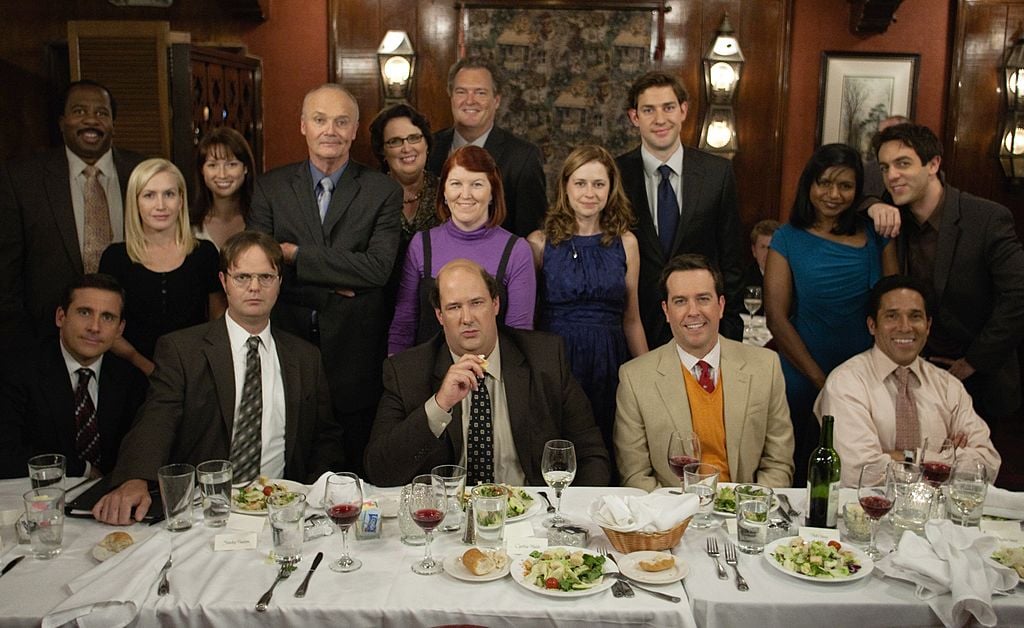 There were some tears when it ended
In a 2013 interview with Daily Actor, Krasinski and executive producer/writer Greg Daniels discussed, among other things, the end of The Office. The interviewer wondered if there were "emotional moments" those last days they filmed the series.
"I don't think there were any tears, right? There was just celebration that this thing was finally over, right Greg?," Krasinski joked. "I think for so many people this wasn't just a job, and there's no way it could be just a job. This was a huge incredibly emotional family and connection that we all had."
He continued, "I mean, to say it was emotional would be a complete understatement… knowing that we'll see these people still in our lives, and it was still that emotional, it says a lot about how much we are all defined by this show and how much we honor how defined we are by the show."
The moment that was a 'gut punch'
Krasinski also recalled how the last shot they filmed was a "sort of mundane walking out of the office" scene. "It wasn't big and dramatic or anything, and I think it was at the beginning of the show or something, so it's not like it's the last shot," he shared.
The actor continued, "And we were all — I'll never forget, we were all joking around. I was, as per usual, crying laughing as we exited the — I'm a crier laugher, which is a bummer, but I was crying laughing with Craig [Robinson] and we were all joking around waiting in the hall every time we exited."
What they didn't know at the time was that it would be the last thing they ever filmed and he said it was a real "gut punch."
"And then, one of the times we came back, instead of saying, 'Going again,' Greg randomly appeared and just said, 'Ladies and gentlemen, that's the end of The Office,'" Krasinski shared. "And it was — it really was, I mean even talking about it now, it's — you know it was a gut punch."
Krasinski explained how special the experience was for everyone
Krasinski also explained how the show was "a life-changing event" that he couldn't quite articulate, other than to say, "It's a part of your life that defined you, and to have it go away is so incredibly bittersweet."
"I think no matter what any of us go on to do, I think that this show will probably be, you know what we're most known for, and that's incredible," he explained. "And I think for people to feel so good about that and feel that they were a part of something so special, not only in the television world, but in their personal lives, was massive."