'The Office': The Most Underappreciated Moment in the Show Is This Tense Scene, Director Explains
The Office has so many fan-favorite moments — but there are a lot of smaller things that go unrecognized on the show, even though they are perfection. During a recent chat on the Office Ladies podcast, director Ken Kwapis shared what he thinks is The Office's most underappreciated moment.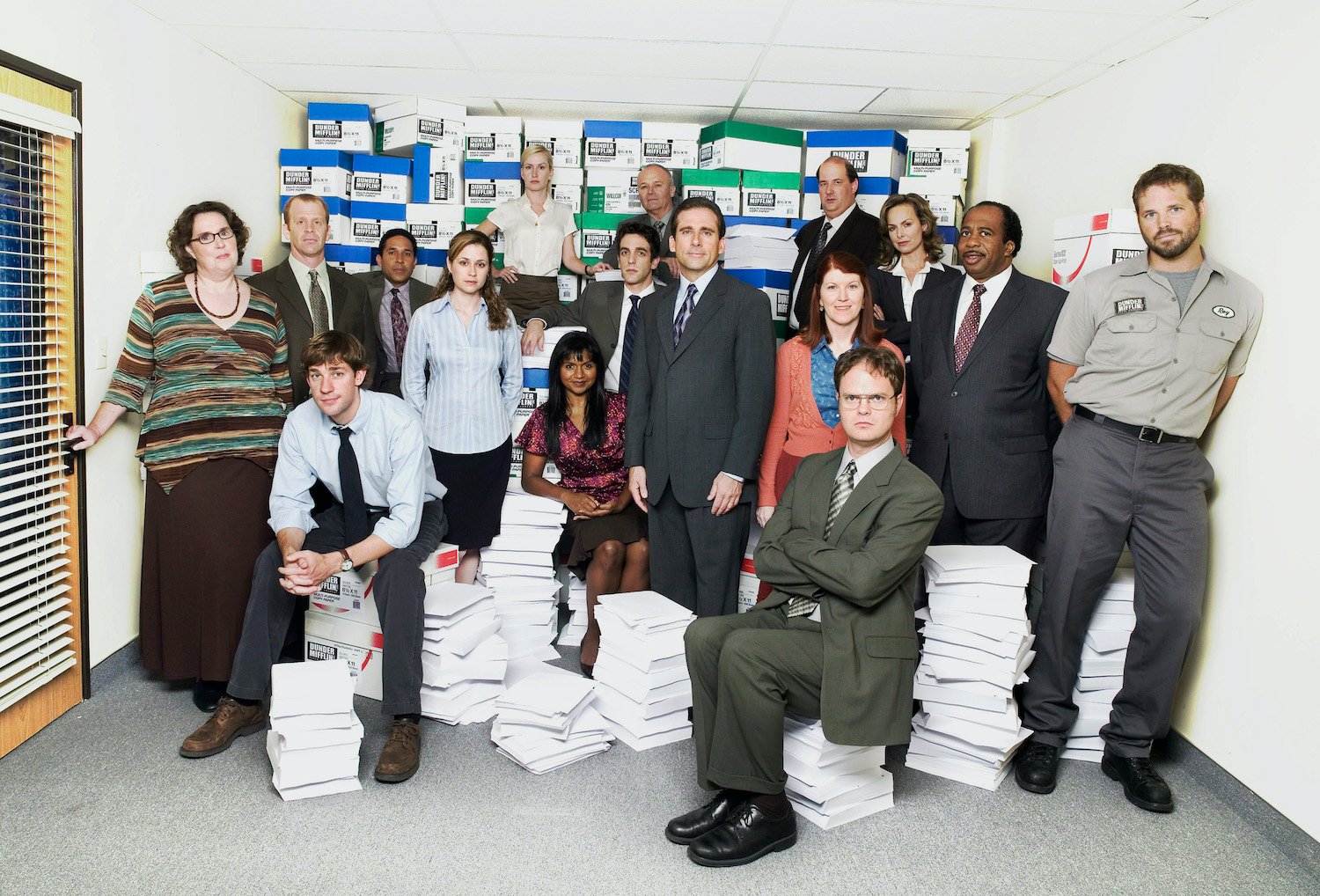 This tense moment was so underappreciated
During the July 15 Office Ladies podcast, hosts Jenna Fischer and Angela Kinsey talked about the "Casino Night" episode with their guest, director Ken Kwapis, but they also discussed some other episodes and experiences on the show.
One fan had written in to ask the Office Ladies' guest what he thought was the most underappreciated moment in the show and Kwapis took a second to think about it. He landed on one small scene that packed a big punch — and there was barely any dialogue involved.
Kwapis took it all the way back to The Office pilot, even though there are nine seasons of great moments to choose from, explaining how a small tense moment between John Krasinksi, who played Jim, and David Denman, who played Roy, played out so perfectly.
In the scene, Jim is flirting with Pam at her desk when her fiancé Roy comes into the office, then Pam has to do some work, leaving Jim and Roy awkwardly standing together. The two stand in silence for a bit before Jim tries to engage Roy in conversation, only to be immediately brushed off.
Jim asks Roy what's in the bag he's carrying and Roy ignores him, saying, "Just tell her I'll see her later, OK?" and Jim responds, "Sure, will do. Okay. Awesome. Take care."
Jim gives a nod and Roy walks away, then the camera zooms in on Jim's face.
The director called the scene 'weird'
Kwapis noted that this underappreciated moment between Jim and Roy is "one of the best scenes in the pilot."
"They're just leaning [on the desk] and not talking to each other and it goes on forever… and it's just this weird scene of dead air but there's such tension between them," he explained.
He added, "It is the oddest little scene but I love how beautifully… it's very tense, there's not a word, and they're not even looking at each other. I just find, that would fall under a great underappreciated moment."
Kwapis' favorite scene is between Jim and Pam
Kwapis also shed some light on one of his favorite subtle Jim and Pam moments that prompted fans to really root for the couple. "I was looking at [the episode] 'Diversity Day' again because I wanted to see Pam falling asleep on Jim's shoulder, which may be my favorite scene that I directed in the whole series. I love that scene so much."
"Jenna, when you lean over onto John's shoulder, we're not quite framed for you and so suddenly the camera sort of like quickly zooms in to a tighter shot," the director explained. At the beginning of the scene, Kwapis shared, it's a "loose frame" with Fischer, Krasinski, and some other people in the shot.