'The Office': The Real Reason Steve Carell Left the Show
Fans of The Office loved Steve Carell's portrayal of Michael Scott. When Carell left the show in 2011, many fans thought it would never be the same. While Carell didn't leave the series on bad terms of any kind, the reality is that he could have been on The Office until it ended in season 9.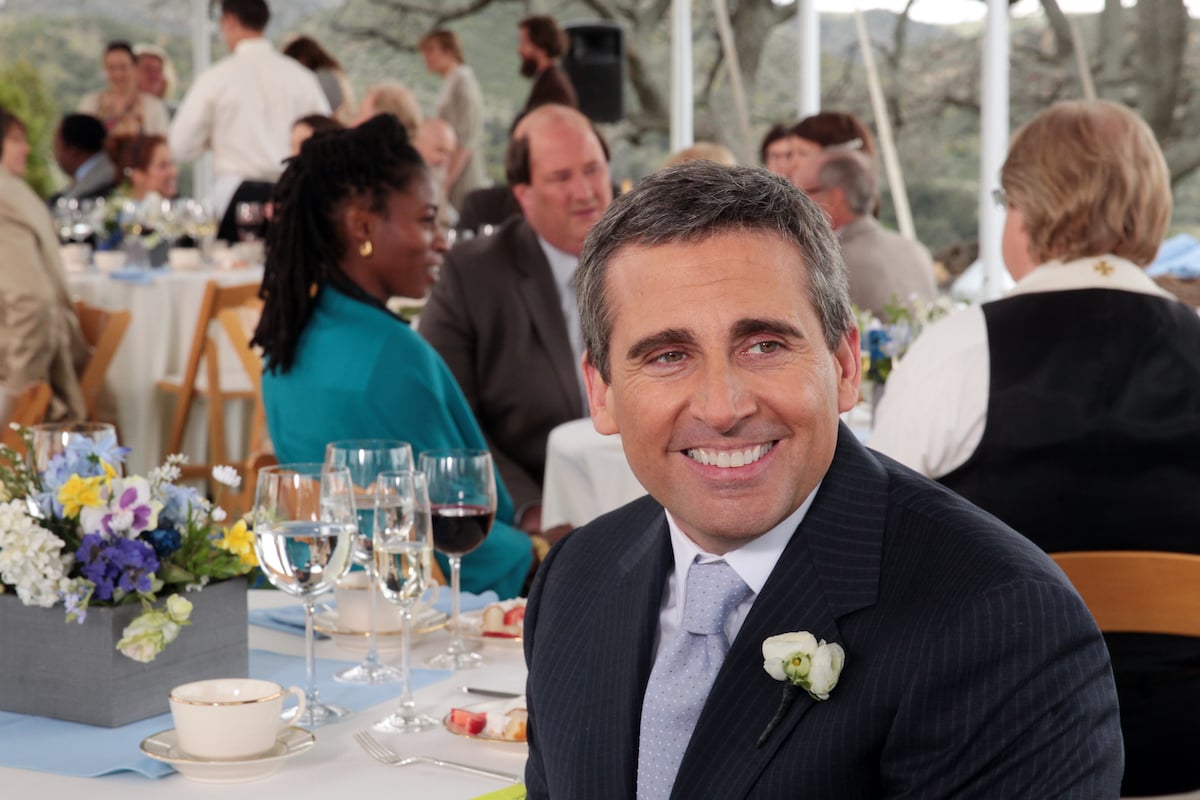 The world of entertainment started to change in 2009
The advent of streaming meant a drop in network ratings when The Office was in its sixth season. People started sourcing entertainment in other ways, which scared the networks. But viewers didn't stop watching The Office. They just weren't watching it live on television. 
According to Ben Silverman, the press and television networks didn't have the framework to understand or support streaming services or the future of television. Then, in December 2009, Comcast bought a controlling stake in NBC Universal. Previous champions for The Office had moved on from their roles as executives. And no one could negotiate a contract to keep Carell around for the final two seasons of the show.
Television networks struggled to create a deal that kept Steve Carell around
Silverman was shocked to learn that Carell's contract couldn't be negotiated. "It made me so depressed how they had blown something that they could have saved," he said of the network's inability to keep Carell on the show. 
Editor Clare Scanlon was also disappointed, mostly because "Steve said he would have come back but they didn't even try."
While fans were saddened to learn of Carell's departure, he left the show as graciously as possible.
Steve Carell's contract was up after season 7 of 'The Office' 
Creator Greg Daniels saw Carell's departure coming. At the time the other cast members were renewing their contracts for two more seasons, Carell did not. 
"At that point, it was pretty clear [Steve wouldn't be coming back]," Daniels said. He felt Carell was always going to leave after wrapping season 7. 
Paul Lieberstein, who played Toby Flenderson on the show, reiterated Daniels' point. "He could have made a lot of money [renewing his contract]," he said. 
Lieberstein remembered the moment Carell told Daniels he wasn't going to renew his contract. Ironically, it was before they shot a scene where Michael Scott was feeling pretty restless, too. 
After the Sabre merger in season 6, Michael told Jo Bennett (Kathy Bates), "I'm going through a bit of a rough patch — the whole year, actually." 
Despite how sad showrunners and Carell's castmates were about his departure, they couldn't be upset. Carell made sure he did right by his cast, crew, and fans when Michael Scott left The Office. 
Steve Carell left 'The Office' in the best way possible
Carell was tasked with filming 28 episodes per season of The Office. This made it hard for him to do movies and other projects, which started being offered to him after he became a breakout star in season 2.
Still, Carell honored his seven-year contract, and managed to go out in style.
To accurately portray Michael's growth as a character and make his exit from the series special, Carell thought there "should be a party being planned, but that he should basically trick people [in to think he was] leaving the next day."
Yes, Michael needed to be liked and be the center of attention. But Carell knew his saying goodbye wasn't about that. 
"The fact that he'd walk away from his tribute — his big send-off and be able to, in a very personal way, say goodbye to each character," Carell said. "That, to me, felt like it would resonate." 
And resonate it did. Fans are grateful to have had Carell for as long as they did on The Office.